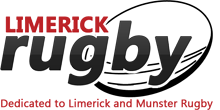 Christmas 2018 marks a record year for Limerick Rugby website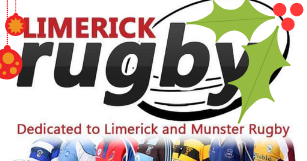 CHIRSTMAS Greetings to all our readers and may we thank you for your support throughout the year. Our particular thanks to our reliable and courteous club press officers who keep us informed of results, scorers and any other relevant pieces of information.
It has been a record past year for limerickrugby.ie and we are happy to report an increase in users of 4%. 75% of our readers come from Ireland with 6% UK and 5% USA. In 2018 the site had readers in 88 countries across all five inhabited continents: from Mallow to Melbourne, Ballina to Bengaluru and Limerick to Lima.
Next March the site, which is run on a voluntary basis, will celebrate ten years of service to the rugby public.
Wishing all our readers good health, happiness and continued local rugby enjoyment.