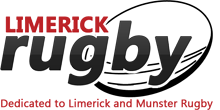 Could we have a Schmexit before 2017?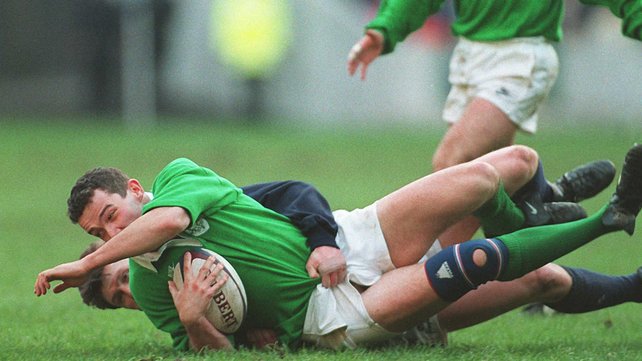 WITH the 2015/16 season officially declared after the final whistle in Port Elizabeth last Saturday,FRANK QUINN takes an indepth look at the role played by Irish coach Joe Schmidt since he took over the reins at the IRFU and takes a bold look ahead at 2017.
Frank Quinn writes:
JOE Schmidt's playing record now reads:
Played 35, Won 23, Drew 1, lost 11. Unbeaten in 69% of test matches
Beaten by: England 3, Wales 2, South Africa 2, Australia, New Zealand, France and Argentina
In addition for this tour, he has strengthened his squad by the addition of a number of
young and up and coming players from the four provinces: Bealham, Dillane, Quinn Roux, Marmion, O'Halloran and Healy from Connacht, Sean Reidy, Marshal, Olding and Gilroy from Ulster.
All of these players were selected in match squads during the SA Tour giving Schmidt the perfect opportunjity to assess their to ability in a test environment.
The South African tour ended with a 2/1 loss in the test matches, it is the first time we won a test match on tour in South Africa. The aggregate score for the three games was 71 points for SA and 65 for Ireland and six points separated the teams in each of the three games.
Eight players started in all three games: Best, Henderson, Heaslip, McGrath, Toner, Jackson, Murray, and Trimble. Eight players started in two games: Ross, Stander, Murphy, Earls, Henshaw,
Marshal, Olding and Payne. There were a number of injuries and Stander was suspended for the second game.
It does indicate the pecking order in Joe's starting fifteen.
Since the end of the recent Six Nations the overall record for Ireland reads: Played 32, Won 22, Drawn 1 (Wales) and Lost 9. Unbeaten 72%.
Lost to: England 3, Wales 2, Australia, New Zealand, France and Argentina.
Record in 2016 6N: Wales draw, France lost, England lost, Italy won and Scotland won
Final table position 3rd.
The International Championship (Now 6N)
Started in 1883 ­ 2016 (134 years)
Ireland won 13, two by Joe Schmidt in 2014/15, (previous 2009 & 1985)
England 26, Wales 26, France 17, Scotland 14, Italy 0
Grand Slam winners: England 13, Wales 11, France 9, Scotland 3, Ireland 2 ­ 1948
& 2009, Italy 0
Triple Crown winners: England 25, Wales 20, Scotland 10, Ireland 10,
What we are left with, post the 6N, is a tour to South Africa in June and the autumn
internationals in November ­ New Zealand twice, Australia and Canada.
Forget about RWC's ­ next one is 2019 in Japan, concentrate on the here and now. In IRFU terms the "big competition" is the 6N ­ that determines the future of the finances of the Union. You can also ignore a summer tour to South Africa.
This is backed up by a very financially driven November international test match series, where full houses at the Aviva are required. There will be a substantial appearance fee for the IRFU from the Test match in Soldier's Field in Chicago against
the All Blacks on the 5th November.
The European competitions can also be a major financial contributor when our teams are successful although 2016 has not successful.
Just to remind you ­ the IRFU is a €75 million company, with 90% of the revenue coming in on the back of the "International Senior team". Correspondingly 60% of the Union expenses are incurred by the professional squads. 13.4% of the overall spend is on the Domestic amd Community game.
There are secondary considerations, but only after the money issues.
The playing squad figures are revealing enough for the 2016 6N campaign: Schmidt started off by naming a 35 man squad without injured players, some of them returned during the competition ­ e.g. Healy and Ross +.
A further 10 players were added to come and train at Carton House ­ while up to another 10 were added to the guest list for short stays during the period. The end result is that approx 55 players were involved in the Irish camp, many with a view to the future. (8 starters v Scotland were +29 year olds).
The total number of professional players at the provinces runs to 180 (45 each), including foreign players 20­25. The upshot is that around one third of the Irish qualified professional rugby players had direct contact with the head Coach Joe
Schmidt.
In addition each provincial club runs an academy of elite young players running to 25 in each province, who prop up the senior squad and take part in the British & Irish Cup.
6N 2016 involvement:
Balance this off with the numbers actually involved in match day 23's during the 6N:
Players starting in 5 games: 22
34 players in the match day 23
9 players started 5 games: Trimble, Henshaw, Sexton, Murray, McGrath, Best (captain), Toner, Stander and vice-capt. Heaslip
2 players started 4 games : Earls, Payne
3 players started 3 games : Zebo, Ross, Ryan
5 players started 2 games: O'Donnell, Van der Flier, R. Kearney, White, McCarthy.
3 players started 1 Game: McCloskey, D. Kearney, and O'Brien.
You can see the dependence on the top 9 starters, which the coach needs to have in his sights for replacements. This is normal for competition campaignsin a Lions 3 test match series. Only 17 players start as a rule.
However over 20 players did not make any of the match day squads, these are in reserve. Schmidt needs to keep them on meaningful tap for the summer tour,
November test matches and injury replacements.
In April, Schmidt called a one day camp in advance of the summer tour to South Africa and nine players were added who did not participate in the 6N camps: Gilroy, Matt Healy, Henderson, Kilcoyne, Marshal, Luke McGrath, Olding, Ringrose
and Quinn Roux.
So he extended his selection to include current Pro12 form and returning injured players (Including Peter O'Mahony). The provincial ratio read, Leinster 20, Munster 8, Ulster 10, Connacht 6 (total of 44)
So does the future look rosy in terms of professional playing numbers and the gradual
replacement of the incumbents? Well, yes it does. You can see the strong build­up of the succession stakeholders, who want part of the action. Also recognise now that the older players do not resign early due to the large salaries available as a player and the fact of superior fitness and better medical treatments than in the past.
I discarded the summer tour rather quickly, but I cannot agree with Rory Best's assessment after the Scottish game that "we can achieve historic victories in South Africa". This is just after the 50/50 results in the 6N.
The tour results will be discounted by being away and it may bolster our World Rugby ranking after the 6N and a poor RWC. We are obliged by protocol to name our "best squad" to travel to South Africa for the test matches for meaningful games and important ticket sales.
Schmexit 2017.
Joe Schmidt dropped a bit of a bombshell at the press conference at Carton House prior to the Scottish game under questioning from Ruaidhri O'Connor of the Irish Independent. He admitted to not having signed an extension of his IRFU contract after 2017 and that he is not making any decision until after the South African tour.
Joe has other matters to consider besides rugby (presumably family first); other options were thrown out like coach to the 2017 Lions tour to New Zealand and as head coach in New Zealand for the 2019 RWC. Joe is known as a generous man with his time for charities and it is highly unlikely that he is playing the agents' money game for a 'Dutch auction' for his services. Therefore we await his decision patiently.
By 2017 Schmidt will have been in Europe for 11 years ­ having left Auckland Blues in 2007 to go to Clermont in France, then 2010 Leinster and 2013 Ireland.
The appointment of the former England assistant coach Andy Farrell to the coaching ticket (presumably by David Nucifora, Director of Rugby IRFU) until the end of the RWC in 2019 was out of character with Schmidt's 2017 date. In addition Johann Erasmus was appointed as Director of Rugby at Munster, as a possible backup to Schmidt.
If Joe decides in 2016 not to renew his contract and does a "Schmexit", then the hunt will be on for a successor and this will seriously impact the 6N 2017 campaign. Presumably, any successor should get a contract until after the 2019 RWC in Japan.