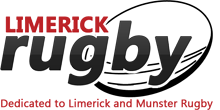 Despite the lack of public interest the AIL is still battling on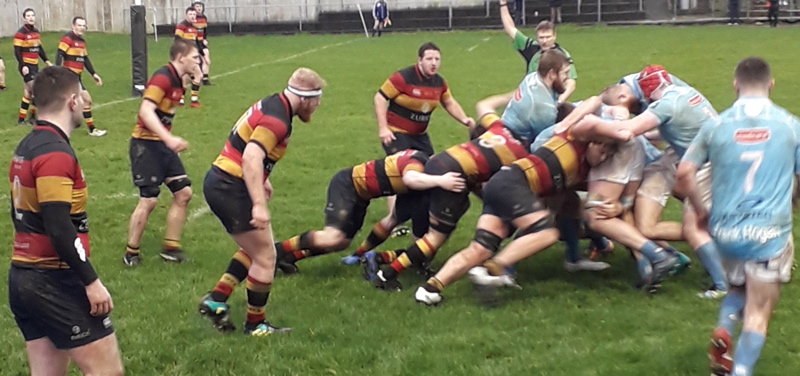 By Aidan Corr
THE fact that my copy of Ireland's biggest selling Sunday newspaper last week-end did not carry one line of Friday/Saturday's All-Ireland League's opening days' matches tells its own story. Despite its downgrading and lack of support, the club game remains defiant. The victim of the professional game, for the true rugby fan AIL still has a lot to offer.
Turn the clock back two decades, an era when Limerick rugby ruled the roost and attendances were measured in thousands rather than the current embarrassingly low numbers of stalwart club members who should be awarded loyalty points (or pints) by the IRFU.
In the AIL's first ten years Garryowen won two titles (1992, 1994), Young Munster one (1993) and Shannon won four in a row (1995, 1996, 1997, 1998). Limerick rugby was experiencing its most successful era of all time and one particular league game between Shannon and Garryowen in Thomond Park in 1992 attracted over 18,000 patrons. Shannon. of course went on to win nine AIL titles, a local record that looks likely to remain for some time.
This Saturday the second series of AIL 2019/20 games take place with all our senior clubs in action. Garryowen went close in Cork last Saturday against Con, losing by a single point. Tommy O'Hora scored a try with new out-half Jamie Heuston kicking the conversion and two penalties. The light blues are at home to Lansdowne, a fixture that they need to win. Young Munster took some positives from their 6-7 home defeat at the hands of Clontarf and they will be hoping that they can take points from their trip to Terenure. Out-half Evan Cusack appears to be fitting in nicely after his move from Thomond. The pedigree is there, so keep and eye on this number ten! In 1B, Malone will host Shannon in Gibson Park. This is a big game for the nine times champions after last week-end's surprise home defeat to Old Belvedere. They had chances to get a late victory in that one but they just came up short. In the other games high-flying Old Crescent are at home to Dolphin and UL Bohemian will have to improve from last week-end's poor show when they visit Queen's University.
In 2C Bruff, who got a late score to snatch victory in Derry last week-end, will be fancied to get the better of Enniscorthy in Kilballyowen. All games are on Saturday with 2.30 kick-offs (unless otherwise arranged).
Friday, October 11th 2019
Energia All-Ireland League Division 2B: Galway Corinthians v Galwegians, Corinthian Park.
Saturday, October 12th 2019
Energia All-Ireland League Division 1A: Clontarf v Cork Constitution, Castle Avenue; Garryowen v Lansdowne, Dooradoyle; Terenure College v Young Munster, Lakelands Park; UCC v Ballynahinch, Mardyke; UCD v Dublin University, Belfield.
Energia All-Ireland League Division 1B: Banbridge v Highfield, Rifle Park; Malone v Shannon, Gibson Park; Naas v Old Wesley, Forenaughts; St. Mary's College v City Of Armagh, Templeville Road; Old Belvedere v Navan, Ollie Campbell Park.
Energia All-Ireland League Division 2A: Ballymena v Nenagh Ormond, Eaton Park; Cashel v MU Barnhall, Spafield; Old Crescent v Dolphin, Rosbrien; Queen's University v UL Bohemian, Dub Lane; Rainey OB v Buccaneers.
Energia All-Ireland League Division 2B: Blackrock College v Malahide, Stradbrook; Greystones v Ballina, Dr Hickey Park; Sligo v Belfast Harlequins, Hamilton Park; Wanderers v Dungannon, Aviva Stadium.
Energia All-Ireland League Division 2C: Bruff v Enniscorthy, Kilballyowen Park; Midleton v Bangor, Towns Park; Omagh v Tullamore, Thomas Mellon Playing Fields; Skerries v City Of Derry, Holmpatrick; Sundays Well v Clonmel, Irish Independent Park.
Energia Women's All-Ireland League: Blackrock College v Galwegians, Stradbrook, 17:00; Malone v UL Bohemian, Gibson Park; Suttonians v Railway Union, Station Road; Old Belvedere v Cooke, Ollie Campbell Park, 17:30.