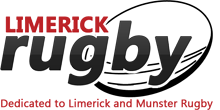 Did Munster get the game plan wrong this time?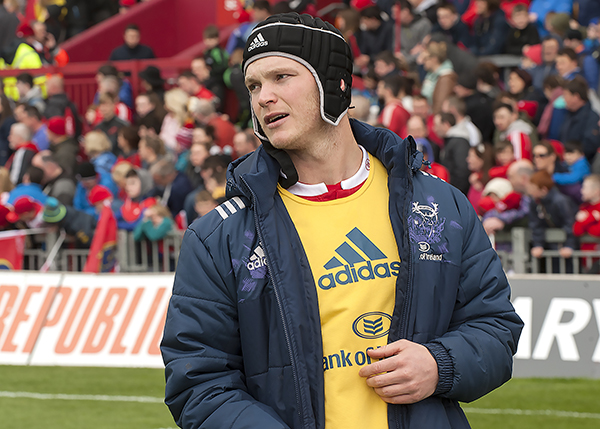 (Tyler Bleyendaal, having a great season in the Munster shirt)
By Frank Quinn
SATURDAY was a big disappointment for Munster and its legions of supporters that packed the Aviva Stadium to within three thousand of full capacity. After a promising start and with six minutes on the clock, Tyler Bleyendaal knocked over a penalty to give them the lead and this was their last score for 73 minutes until C.J Stander went over for a late try on 79.23. That told its own story. There were a couple of opportunities in the first half but Saracens held out with good defensive work.
On the overall it was difficult to understand head coach Rassie Erasmus' tactics as the Sarries playbook technique is an open book, everyone knows it, the dogs in the street know it. In the Irish Times on the morning of the match, John O'Sullivan wrote a piece which described the winners' game plan and outlined what was likely to happen at the Aviva later that day. The plan he outlined for Saracens was spot on.
Every plan has an antidote, so I expected Rassie to implement plan A and not get choked by McCall's game plan of high box kicks followed by the number one runner arriving to get the ball or the man or both. The front runner is followed through by the troops who spread out. Their ace in the hole was to get Munster to commit penalties for Owen Farrell to knock over. Farrell had his usual 6/6, scored 16 points by way of two conversions and four penalties
It is not the journalist's brief to say how to combat this but Saracens lost four matches this year in the Premiership. Get the video and study it. One way is to secure the ball and fast forward it across the pitch away from the onrushing mob. This transfers the play to where there were less Saracens troops and obviously opens it up and Munster had two of the Irish back three on the park. Earls was withdrawn on 64 minutes to be replaced by Darren Sweetnam.
In contrast, Erasmus' plan was also to box kick over the top and follow up, the same as Saracens but it did not work and he persisted with it for 80 minutes. On the couple of occasions in the first half with pressure on Saracens Munster should have considered an attempt at a drop goal which could have meant coming away with points on the board. At the press conference post match, when questioned about a change of plan he offered that Saracens changed their plan at half time. I did not see any change as Saracens went into a 16-3 lead on the 60 minute mark with more of the same tactics.
It is a bitter pill for the players not to be able to be competitive, with an opportunity to win a game. The player first has to ask himself "did I play well" in this game, 'did I give 100%, what more could I have done, could we have done things differently?" Sometimes players think of themselves first, then the team.
The captain Peter O'Mahony, replaced at 52 minutes, is really not in a position to change the style of play from his vantage point on the back row, so the coaching staff have to shoulder the blame. They were not able to think on their feet and work out a new plan with replacements if necessary in this hugely important game. You only get one chance and they blew it, whether Munster could have won would be very debatable but a real team effort to stick in the game, get points on the board, give yourself a chance to be competitive may have paid dividends. I suppose I need to say that Saracens butchered three good try chances.
All in all, the game summary makes bitter reading, a day not to remember and by 7pm it was time to look to the GuinnessPRO12 for salvation.
The Saracens team is a mix of the young and not so young players. The surprise was that they had nine players aged thirty years and above in the match squad of 23.
It works out at: 2 X 30, 2 x 33, 3 x 34 and 2 x 36 year-olds, Brits and Du Plessis. So experience does count and all acquitted themselves well as all 23 players saw some action. Mark McCall is getting a good tune from his matured players, they are mixing well and the music in Sarrie Street is sweet.