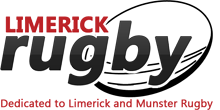 Domestic game to benefit from IRFU sale of valuable land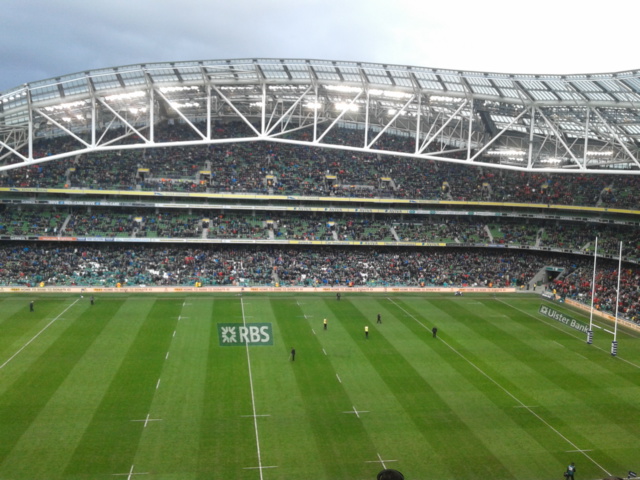 By Frank Quinn
AS reported earlier this year, the IRFU netted just over €24 million from the sale of land at Newlands Cross in Dublin. The Union has agreed that the net proceeds of this sale are to be applied for the benefit of the domestic game"
This means that the total income for the year was €111.5 Million. And it recorded a surplus for the year of €28,252,170.
This is a huge achievement for a sporting body in Ireland and it is to be applauded especially as it is earmarked for the benefit of the domestic game.
The IRFU accounts for 2018/19 confirm that investment in domestic rugby topped €11.25 million last year, a record for funding dedicated to the grassroots development of the game.
The investment was made across numerous areas, with some €3.5 million invested in development officers across the four Branches together with other Provincial initiatives, €2.3 million in respect of various other initiatives including insurance, Women's Rugby and further Branch funding, and over €1.25 million allocated directly to Clubs and School support."
It is seen as record funding in financial number terms but not in percentages of the increased turnover of the Union. But I can tell you that in 2010 the total income was €59.2 and the cost of domestic rugby was €11.1M which was 19.3% of the total expenditure. In the 2019 accounts it is shown as having increased to €11.2m which is 13.3% of the total expenditure.
In contrast the professional/elite game costs in 2010 were €38M and 68% of the total, while in 2019 it cost €56.8M and 67% of the total expenditure. So the professional game has held its own.
It is hoped that the allocation of the annual surplus to domestic rugby, for clubs, schools, the women's game etc., will allow for a serious development of facilities, grounds and increased participation across all platforms of the game. The basic need is to get more players into the game to enjoy it and this needs to be seen as more important than facilities. It is a chicken and egg situation which needs to be addressed but I would opt for more players as the priority.
Overall the accounts cover 34 pages of the 2019 Annual Report of 64 pages and which cannot be summarised easily.
However I can give you a sample:
Income was €87.5m – expenditure was 84.2m, with a surplus of €3.3m
Expenditure fell into the major costs of Professional/elite rugby 67%, Domestic rugby 13.3%, Admin 9%, Marketing and grounds at 3% each, Depreciation and amortization at 3.5%
Representative Match's income: Internationals €40m, Commercial income 11.2m, Provincial competitions income 13.4m
Professional game costs:
National tours, camps and squads €1.4m, National match costs 3.6m, Player and Management costs €41m
Elite Player development costs:
Women's representative teams €2.4m, Sevens €674,000, U20s 569,00, age grade teams 478,000, Academies 3.2m, High performance unit €3.9m
Grants from Government agencies €4m in total.
Grant from World Rugby £170,000
Rent from the Aviva Stadium €750,000
Rent from Thomond Park €9,600 – and the loan to the Munster Branch stands at €6.9m
Domestic and Community rugby €11.2m in total
But only €1.3m goes to Clubs and Schools, the biggest spend here goes to support.
YDO and Provincial staff €3.5m, Developments cost and resource €1.3m, a general spend of €2.3m goes to "community rugby and other funding" while referee development is €584,000
CEO Philip Browne said:
"We are pleased to report strong revenues for the 2018/19 financial year. As we move to implementing our latest strategic plan, entitled, Building Success, Together, which includes ambitions plans for the development of our women's game, we rely heavily on the revenues generated by the senior men's team".
"These revenues come from loyal supporters, partners and Sport Ireland, who provide the funding for the development of every aspect of the game. We are extremely grateful for such support".
Commenting on the increased spend, Colin McEntee, Director of Rugby Development said: "The domestic and professional games enjoy a symbiotic relationship, with the professional game providing the funding to allow the domestic game develop future Irish internationals, and support those who just want to play club, schools or leisure rugby for fun and fitness.
"Our funding covers all aspects of the game, from insurance to coaching and referee development to placing staff with provinces in roles such as Club Development Officers. While this funding may not always be obvious, it is the lifeblood of grassroots rugby and we are pleased that we are in a position to increase it each year.
Nicky Comyn was elected 131st President of the Irish Rugby Football Union at the annual Council Meeting in the Aviva Stadium today, July 19th, 2019.
He has been elected to fill the highest office in Irish rugby after a long and distinguished contribution to the game as a player, referee and administrator.
Synonymous with Sunday's Well RFC, he has created a piece of club history by becoming the first member since the club's foundation in 1906 to be elected President of the IRFU.
A measure of his contribution to Sunday's Well is that he held the office of club President on three occasions.