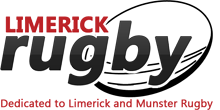 Don´t write off Irish clubs in European Cup
By Frank Quinn
THE HEINEKEN Cup came to an end in Cardiff at the end of May 2014 after 19 finals; it was not a consecutive sponsorship as the 1999 version (without England teams) was not sponsored by Heineken. It was called the European Rugby Cup (Coupe D'Europe).
It was won by Ulster who beat Colomiers 21-6 at Lansdowne Road on the 30th Jan 1999 before 49,000 spectators. It was a very memorable occasion as all of Ireland overflowed with joy from all sports directions for the Ulster win. In the semi final Ulster had a memorable 33-27 win over Stade Francais in Ravenhill.
Ireland has made a huge contribution
Let´s have a look at the success of the "Heineken European Cup" (HC), in which there have been 19 finals.
Following Ulster´s win, it was Munster who took up the running by beating Toulouse in Bordeaux 31-25 in the semi final but went under to Northampton 9-8 in the Twickenham final in 2000.
The Reds lost to Leicester in the 15-9 in the 2002 final at the Millennium Stadium and it took until 2006 to win the HC by beating Biarritz 23-19 again in Cardiff. They repeated the win in 2008 by beating Toulouse 16-13 in Cardiff.
It was Leinster who picked up from Munster to win the 2009 edition beating Leicester 19-16 in the Final at Murrayfield. They followed this up with back to back wins over Northampton 33-22 in 2011 and in the all Irish final at Twickenham in 2012 they beat Ulster 42-14
We have been in eight finals (42%), we won six and two Irish teams, Leinster and Ulster contested the 2012 final at Twickenham (83,000) which Leinster won.
The Irish Roll of Honour is:
Leinster 3 – 2009, 2011, 2012, Munster 2 -2006, 2008 and Ulster 1, – 1999.
The French are the Kings of the HC:
Their Clubs have been in 13 finals (69%), winning 7:
Toulouse is the top Club with four wins from six finals; Munster beat them in 2008 and Wasps in 2004.
They won the first final in 1996 in Cardiff Arms Park, beating the home team Cardiff 21-18 (aet) Att: 21,800
Toulouse and Ireland's Trevor Brennan is more than worthy of a mention when you refer to the HC – he won the final 22-17 against Perpignan in Dublin on 24th May 2003, Att. 28,600. He lost the following year's final at Twickenham to London Wasps 27-20 on the 23rd May, att. 73,057. He was on the winning side in the 10th HC final at Murrayfield in 2005 when Toulouse beat Stade Francais 18-12 aet. Trevor Brennan ex St.Marys College and Leinster played in three consecutive finals winning two medals
The other winning French clubs: Toulon won 2 and Brive 1 (1997).
Two French teams have contested four HC finals.
The five unsuccessful French finalists – Stade Francais – 2, Biarritz – 2, Colomiers, Perpignan and Clermont Auvergne one each.
England has also been a major contributor to the HC:
Their Clubs have contested 10 finals (53%) and won 6.
Their winners were Leicester 2, Wasps 2, Bath 1 and Northampton 1, (beating Munster in 2000).
Saracens lost to Toulon in 2014. The other English teams who contested finals all won a HC.
Two English Clubs contested one final on the 25th May 2007; Wasps beat Leicester 25-9, in Twickenham before an attendance of 81,076.
We were well represented in this final, Eoin Reddan and Peter Bracken picked up winners medals with Wasps. While Geordan Murphy, Leo Cullen, Shane Jennings, Ian Humphreys and Frank Murphy were on the losing Leicester side. Geordan had already two winner's medals in 2001 and 2002 and Leo and Shane subsequently won winners medals with Leinster (with Eoin Reddan).
Wales has managed to get to the first final with Cardiff in 1996 and has not been there since; it is a very poor return for their three HC teams competing since then
Scotland has also drawn a blank by not getting into any finals and has had two teams competing annually – Glasgow and Edinburgh.
Italian teams entered the HC in the 1999/2000 edition and has had two teams in the competition since then but has not managed to get to any knockout quarter final stages. With the new entry regulations for the competitors they are losing out in the 2014/2015.
16 teams competed in 1996/7.
20 teams in 1997/8
16 teams competed in 1998/9, (No English teams took part)
The number of teams was increased to 24 in 1999/2000 up to the present time. The new expansion format of six pools of four included two Italian teams for the first time.
The future
A new company has been formed to run the competition and it will be based in Switzerland.
The new competition will consist of 20 qualifying teams, the playing period is approximately the same for the pool and the knockout stages and the final has been moved to an earlier date in May each year.
It is expected that there will be four joint sponsors (as in European soccer) and the title will revert back to "European Rugby Cup".
The money is to be divided equally:
One third to the English Premiership Clubs
One third to the French Top14 Clubs
One third to the Celtic League Clubs consisting of Four Countries.
The TV divide is 50/50 SKY and BT.
The future is:  that Ireland will continue to win the European Rugby Cup