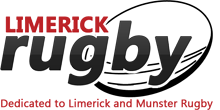 Dream result shattered as NCW flounder on a bridge too far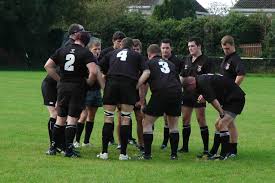 By Tim Mulcahy
Dromore 38, Newcastle West 10
LEAVING at 6.30 in the morning may not be the ideal preparation for a match but we would not be unique in doing it this way. We received a great welcome from our hosts in Dromore RFC last Saturday as the All Ireland Junior Cup, the only competition where junior clubs get to play team outside of their province, kicked off with first round fixtures. A club qualifies for the competition by finishing in the top four of their respective leagues the previous season.
From the start the visitors took the ball to the home side and enjoyed most of the possession for the first twenty minutes of the game. However, you need to convert possession into scores and this was the problem that NCW faced for the rest of the game. Dromore entered the visitors' half twice in this period but on both occasions they came away with a converted try.
Sean Herlihy brought the score to 14-3 with a well struck penalty to get the Limerick side on the scoreboard but Dromore scored a converted try in the 35th minute to increase their lead to 21-3. This game's defining moment came in the 39th minute of the first half when Newcastle West got an opportunity to score a try but the carrier lost possession and the half time whistle saw us facing a huge mountain to climb.
Dromore made it 26-3 shortly after the re-start but this Newcastle West his team has proven ability and never gave up. They continued to fight for every ball and were rewarded with a converted try by Seam Herlihy. Dromore finished the strongest and scored two more tries, one of which was converted.
In a game where our error count was sizeable, luck was not on our side this time and everything that could possibly go wrong did happen at vital times of the game.
Thank you to the large number of supporters who travelled north for the fixture.
So now, it is time for everybody in the club to roll up their sleeves and get back to the main task. This team enters a month where we entertain league leaders Mallow at home this week-end followed by Clonakilty in West Cork, a cup game v Richmond in Limerick and a game against title contenders Kilfeacle in Cullinagh.
So wherever you are on Sundays for the next few weeks you know where you should be! It would have been the dream result to get a win in Dromore on a weekend that had so much going on for so many people involved in the club, from weddings to camogie to football. Congratulations to our 1st XV manager on his marriage to Carol O'Riordan and also to all involved with Newcastle West GAA on winning the county football final.
Scorers: Sean Herlihy one try, one conversion and one penalty.
Squad v Dromore: John Walsh, Eoin O Halloran, Allan O Riordan, Gerald Griffin, Aidan Quinlivan, Sean Corbett, Keelan Headd , Dave Foley, Sean Herlihy, Ted Walters, Daniel Normoyle, Sean Murphy , Michael Burke, Cormac Nash, Gavin Reidy, Declan Moloney ,Stephen Lyons, Dayle Danaher, Kenneth Browne, Cian Tierney. Brian O Sullivan.