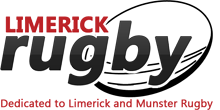 First Six Nations appointment for John Lacey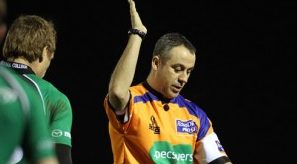 FORMER Munster and Shannon full-back/wing, John Lacey, will referee his first Six Nations game during the current series. He joins an elite number of referees who have reached this high level of their careers.
The IRB match officials gathered in Dubai last week to hone physical conditioning and game management preparations ahead of a busy year of international Rugby, kicking off with the 2014 RBS 6 Nations on Saturday.
With Rugby World Cup 2015 in England fast approaching, the three-day camp in Dubai coincided with the welcome announcement that Emirates would sponsor the IRB match officials through to Rugby World Cup 2019, providing a significant boost to the programme.
The camp provided the opportunity for the IRB Match Official Selection Committee to reaffirm the standards and values that officials will need to attain to be selected for Rugby's showcase event and benchmark against tough physical and game management criteria.
With ball in play time higher than ever before and players in all positions continuing to reach new standards of speed, strength and high-intensity aerobic running, the IRB and its Member Unions are committed to achieving optimal levels of physical fitness to assist the world's top referees make correct decisions under what is often intense physical and mental pressure.
During an average Test match, referees cover 7km and undertake a massive number of accelerations and decelerations. Heart rates can be in the high intensity zone for up to 50 per cent of total match time, which is comparable to officials in other team sports, such as soccer.
Chairman of the IRB Match Official Selection Committee and Chairman of the IRB Rugby Committee John Jeffrey said: "Two years ago we set out with the mission of delivering the best-prepared team of match officials ever assembled for a Rugby World Cup in terms of physical conditioning, psychological strength and clear and consistent game management."
"We have a highly motivated and exceptionally professional group of match officials, supported by a superb performance team, and they have all bought into the vision. As with players, physical conditioning is key for international refereeing and at the Dubai camp the group was assessed extensively against key performance criteria across a range of aerobic and positional tests and we are pleased with progress."
Performance criteria included a standing 40-metre sprint, repeated sprint, yo-yo intermittent recovery (level one) and body composition assessments. With GPS data playing an increasing role in elite sports performance, each referee's match and training data is recorded and assessed in order to benchmark performance, identify focus areas and assist the development of bespoke training programmes to enhance game preparation and performance.
"As with teams, we are building towards Rugby World Cup 2015 and the main performance objective for the group is to ensure clear and consistent officiating. Our selection criteria are based on a strategy of selecting the current high-level performers underpinned by a growth philosophy towards having the best match official team available for selection for RWC 2015."
The international Rugby calendar begins this weekend with the 2014 RBS 6 Nations Championship.
The 11 referees selected to take charge of matches in the Championship represent a range of experience. The world's most capped active referee is Ireland's Alain Rolland and he will make his 66th and final appearance when Wales plays France in Cardiff on February 21.
Steve Walsh of New Zealand and Wales' Nigel Owens have already passed the 50-Test mark, while England's Wayne Barnes will join that exclusive club when he referees Ireland v Wales in Dublin on February 8.
Six Nations 2014 Referees
Alain Rolland (IRFU, 65 Tests)
Steve Walsh (ARU, 54 Tests)
Nigel Owens (WRU, 50 Tests)
Wayne Barnes (RFU, 49 Tests)
Craig Joubert (SARU, 47 Tests)
Romain Poite (FFR, 31 Tests)
Chris Pollock (NZRU, 15 Tests)
Jérôme Garces (FFR, 14 Tests)
Jaco Peyper (SARU, 14 Tests)
Pascal Gauzere (FFR, 10 Tests)
John Lacey (IRFU, six Tests)