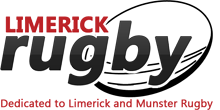 Four Limerick junior sides get off to winning starts in Junior Leagues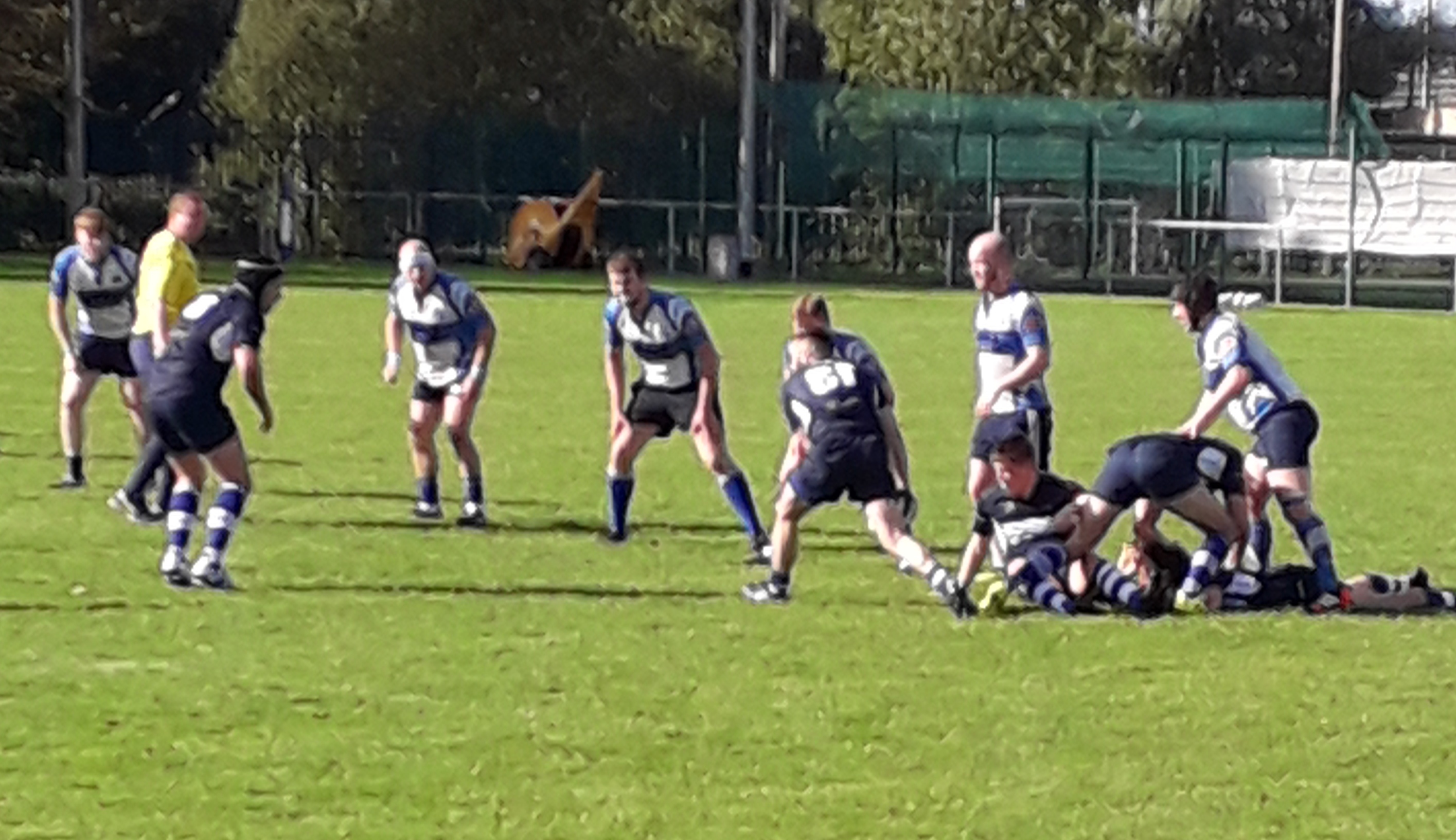 (Eyes on the ball as St Mary's set up an attack against Tralee today in Grove Island)
By Aidan Corr
THE opening series of games of the Munster Junior League season got underway today with four of the six Limerick clubs in action recording victories.
In division one Richmond had a bonus point victory over visitors Clonakilty, Abbeyfeale were four points clear of Galbally while Newcastle West came away from Crosshaven with a hard-earned 11-23 win. In division two St Mary's also got their campaign off to a winning start with a home victory over Tralee.
MJL1, Crosshaven 11, Newcastle West 23: The West had to dig deep after leading 13-0 at the break. Crosshaven too advantage of the wind and the 'hill' to stage a revival as the second half developed and they dragged the deficit back to 11-13 going into the final quarter.
Michael Bourke scored a first half try for Newcastle West with the ever-reliable Sean Herlihy kicking a brace of penalties to add to the conversion in the opening half and Bourke calmed NCW's fears with a second try, converted by scrum-half Herlihy, to push the lead to 11-20. In injury time Sean Herlihy added another three pointer from the kicking tee to give his side a good start to this campaign.
Next up for Newcastle West is a home game against Skibbereen.
Kilfeacle and District 25, Thomond 17: It was level pegging at 7-7 early in the opening half but a second Kilfeacle converted try and a penalty saw the city side trail 17-7 at the break. That lead increased to 22-7 soon after the break before Peter Connolly got in for a Thomond try that cut the lead to ten points. An unconverted try for the Tipperary side pushed the lead to 22-12, a third try for the royal blues, Evan O'Carroll scoring, gave them hope at 22-17 but Kilfeacle deprived them of a losing bonus point near the end when they landed a penalty.
Next Sunday's derby game between Thomond and Richmond should draw a big crowd to Liam Fitzgerald Park.
Galbally 10, Abbeyfeale 16: These two rivals always serve up exciting fare and this joust did't disappoint the decent attendance. Derry O'Connor was once again the Abbeyfeale's saviour, converting Corey O'Sullivan's try and adding three penalties. Galbally came in search of a converted try in the latter stages but had to settle for a losing bonus point. 'Feale held on for an away victory that sets them up for the visit of Mallow to Abbeyfeale next Sunday.
Richmond 32, Waterpark 22: The home side win this game by a ten point margin but they had to show all their skills against a determined Waterford side. It was close from the kick-off, Stephen Collins scoring a try for the Canal Bank side, converted by Brian Mullins but Waterpark levelled matters minutes later. Richmond then hit a purple patch, Brian Maher and Keith McCarthy getting over for tries, one converted by Mullins, that put them 19-7 to the good after 20 minutes.
Waterpark replied with an unconverted try but a Brian Mullins penalty pushed Richmond 22-12 clear, only for the visitors to strike again, another penalty bringing the score to 22-15 at half time. Brian Mullins sealed the win in the second half, scoring a try and conversion while Waterpark got in for an injury time try before the end.
MJL2: St Mary's 30, Tralee 3: This was a very good performance from the 'Saints' and gives hints that they could hold their own in this division. They led 16-3 at half time, Andy McKenzie scoring a try and newcomer Jude Marlo Pendejito adding a conversion and three penalties. The second half was one-sided with St Mary's adding tries from Paul O'Loughlin and Darragh Kerley, both converted by Jude Marlo.