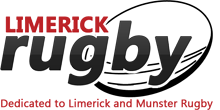 Frank Quinn considers O'Shea appointment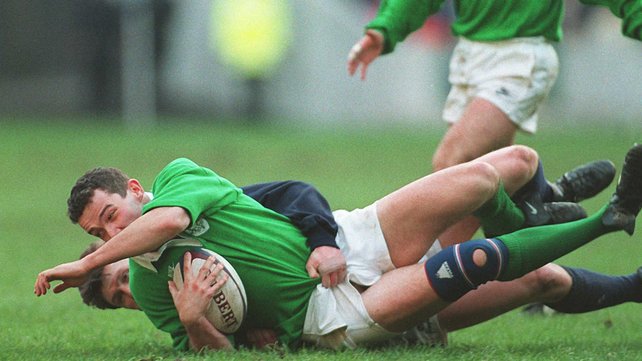 By Frank Quinn
IS Conor O'Shea (pictured in his rugby playing days) the right man for the director of rugby job with Italian international side? A Kerryman he is an ex-Irish international and appeared in the green jersey from 1993-2000, inclucing the 1995 RWC). His clubs and positions held include Lansdowne, London-Irish, RFU and lastly director of Rugby at London Harlequins (Twickenham Stoop) under Chairman David Morgan, with John Kingston as his Head Coach and Tony Diprose, Mark Mapletoft as assistant coaches. They won the Aviva Premiership in 2012. He leaves at the end of the season in time to oversee an Italian summer tour to Argentina.
Conor now has to start with the grass roots at club level and then in Zebre/Treviso, who together won just six game out of 35 so far in the 2016 Pro12, none in Europe and none in 6N. It is a dismal record.
Now Conor is a smart hombre, he negotiated a four year deal up to 2020, post RWC 2019 deal and he worked with RFU development for 2/3 years. He made a decision to include Mike Catt on his ticket, who was dismissed from his English coaching job with the arrival of Eddie Jones post the 2015 RWC. (Catt is also ex-London-Irish man).
One of his priorities will be to squeeze/get extra cash out of World Rugby and Euro Rugby for Italian development. He will need to hit them while he is new in the job.
World Rugby needs Italy for future development. They have already invested heavily there with big contributions. The 6N Ltd needs them just as much. Their inclusion provices more games, European Rugby and Pro 12. Between the three of them that is a lot of games with cash coming through the turnstiles. Like Big Brother, they will be watching over him.
|but is Conor smart enough to hire "the King" Parisse for a big salary. He has business in Paris already and could be ready to retire in 2017? Sergio is a Stade Francais lifer. He would be a good addition to his coaching ticket
Italy needs players to bring up the local standard and this could benefit Ireland. The Limerick-born director of rugby may be in a position to take fringe players that are good and he has the connections here to pick up the best. It is possible that he did not travel over for an RTE TV analyst job only for the money but also to maintain his contacts in Ireland.
Overall he is a very safe pair of hands. Ambitious by tackling this job, experienced, common sense man. Italians will like him especially for his attitude, his sense of being and his confidence.
They are on the ebb tide and the only way is up. That is a help.
Conor succeeds(Jacques Brunel, France; South African Nick Mallett and New Zealand's John Kirwan. They are all serious coaching tickets, all well respected men and that is a measure of how hard this job is.