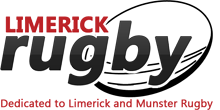 Frank Quinn gives his expert review of Six Nations round one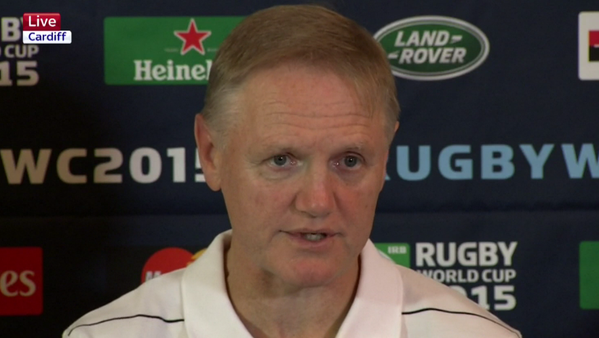 By Frank Quinn
THREE teams will not achieve a grand slam in 2018, Scotland, France and Italy. Only France took a bonus point so they have a slight advantage over the other losers for a possible championship title.
You don't lose the 6N on 'day one' but you sure can do a lot of good by winning.
Scotland were 'Millenniumed' in Cardiff so the promise of the November series did not materialise under Gregor Townsend in his first 6N test and they were well and truly outclassed by Warren Gatland's men
Scotland play us in the Aviva but this defeat will hurt them and, although they have a decent record against Ireland, it has now paled with this defeat. The talk-up of Scotland in the pre-6N chatter was to be expected after almost beating the All Blacks in the November window, however it proves again the class and intensity of the 6N games. When the chips were down, they were found wanting.
We also entertain Wales at the Aviva in this edition and they have laid down a significant marker with this bonus point win. This will not go unnoticed by Joe Schmidt and we play them before taking on Scotland. Wales never go away, they are ever present in the 6N and they play England next.
So what of Ireland's last gasp Johnny Sexton's drop goal win over France? It was sheer brilliance. The belief this man has is massive and from over 40 meters! Wow!!
After 40 odd phases, to hold the ball, hold discipline and give Sexton the opportunity to execute from this distance it is folklore stuff from the Irish. Sexton had kicked 4/4 in the 46th minute and his and Ireland's next score was on 83 minutes. His only miss came on 61 minutes and this did really encourage France on a scoreline of 12/6, a one score game. Sure enough France did produce that bit of magic when Teddy Thomas scored a try which was converted by Belleau, but there were eight minutes remaining on the clock. Ireland retained the ball well into injury time to complete the Sexton win.
Add in Keith Earls' high catch from Sexton's risky cross-kick and the way he was able to drift away from the touchline and gain precious yards as well as recycle cleanly and then Murray's spinning pass, radar-like into the waiting hands of Sexton all contributed to some textbook possession rugby.
All coaches talk up the opposition, it is standard practice, and before the French game there was logic in what Schmidt was saying. France had a very new coach, it was in fact his first game in charge and a point overlooked by many journalists was that French rugby has four of the eight quarter finalists in the Champions Cup. If you put 23 players from these four teams together, in addition to the other non qualifiers, you have a typical French high quality squad/team.
So when I read in the Irish Times one writer's opening lines: "This is the worst French team I have witnessed in my lifetime," I disagreed.
Ask Munster about Racing Metro and Leinster about Montpelier and about quality in the Champions Cup in recent weeks, and the other qualifiers La Rochelle, Clermont and Toulon have excelled (as well as some of the rest of the clubs). There is a quality base of players for any French squad to be assembled under Jacques Brunel (ex-Bordeaux and Italy coach) and he will be helped by the Top 14 coaches, under the leadership of the French hands-on President, Bernard Laporte
Next up for Ireland is Italy at the Aviva. Conor O'Shea's men have a six-day turnaround after a final 20 minute collapse against England. Not ideal by any means for any team but particularly difficult for a small Italian national squad. Italy held things together to get to 57 minutes at 27-15 and then conceded 19 points to finish 46-15 (seven tries in total).
Traditionally in the 6N Italy start well and then peter out towards the final games. They don't have the stamina or the players to rotate.
Of course we will require/expect a bonus point win ("only a win" will not suffice in the new bonus point 6N system, you need to keep an eye out for a close championship (non Slam). Wales and England are in BP territory already with five points each to our four.
Already the journalists are picking Schmidt's team for Italy, an enjoyable part of the 6N routine and more fun than the real selection on a Thursday. Will he rest/rotate players in the squad, give opportunity to other members of the squad? Maybe, just maybe, he may put in a few new names in the replacements to give them a welcome to the 6N.
Don't hold your breadth. With Josh van den Fleur ruled out for the 6N Championshiop are exempt Joe has to make a change. The coach wants to win every game (with a BP) and he has the advantage of a rest week before the Wales game on the 24th February. Don't expect many changes in this opening two game period.
Round 2 on 10-11 February: Ireland V. Italy, England V. Wales, Scotland V. France.
Quinn's prediction: Ireland to beat Italy and then after the England/Wales game only two countries can get a grip on a grand slam after the break on the 23/24th February (Round 3).