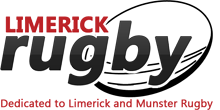 GAA beneiftted mostly from local rugby's restrictions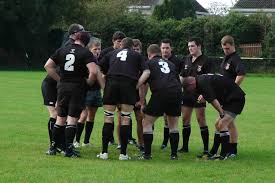 WHILE the professional game continues to enjoy a relatively clear run during the pandemic, it is the clubs at the other end of the spectrum that have suffered most. Local junior clubs appear to be hardest hit with all sources of income badly affected and the immediate future is anything but rosy.
"We have played just two games since March, players are becoming disillusioned and losing interest in being involved in rugby. On top of that our clubhouse no longer provides a source of income," one Limerick club official told us yesterday. "We have had a few training sessions in pods of 15 players but with this latest lockdown, it looks as if these will also be ruled out. The availability of the vaccine is our only hope of competitive junior rugby in the months ahead."
Limerick's county clubs are also not happy with the situation pointing out that while the GAA have been able to continue full action during Covid19, the rugby clubs have been grounded. "It's not really fair," a spokesman told us. "Some of our lads returned to playing GAA in recent months and they could now be lost to us even if rugby action returns in a few months. The lockdown came at the wrong time for rugby clubs. We have lost out badly and while the IRFU are giving us some emergency funding we have lost out big time with zero income from the clubhouse."
Most of Limerick's junior clubs appear to be almost debt free but for others the IRFU have stepped in and suspended their loans. They have also appointed a new Munster treasurer with special emphasis on the domestic game. With the latest lockdown it looks as if there will be no return to junior rugby until March 15. There is a plan being discussed at present that a once-off 'token cup' competition may be introduced which would give all clubs something to look forward to in the coming months.
Keep checking out limerickrugby.ie for the updates on local rugby.