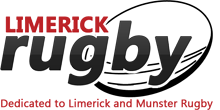 Galbally to stage bi-annual golf classic
Pictured (above) at the recent launch of the Golf Classic are main sponsors and organising committee members (L-R) front Row:James Hayes (The Natural Sleep Company & organising committee), Jim & Mary Hinchy(Hinchys Garage), Bernadette Stapleton (organising committee), John Hinchy (Hinchys Garage) & Michael Sweeney (Treasurer Galbally RFC). Back row: Andrew Walsh (organising committee) Jim Stapleton (Eolas Money & Chairman Galbally RFC) & Karol Drea (Hinchys Garage). missing from photo is Willie Noonan of Elton Tile centre.
By Jim Stapleton
GALBALLY Rugby Club will host their fifth bi-annual Golf Classic on Friday ,May 16th at Mitchelstown Golf Club. The Classic returns to Mitchelstown Golf Club for the fourth time and the organising committee have put in tremendous effort to date to ensure that this year's event will be another major success for Galbally RFC as well as an enjoyable day out for all of the golfers. Speaking recently at the launch of the Classic, Secretary of the organising committee, Mrs. Bernadette Stapleton commented that "we have €2,000 of great golfing prizes to be won on the day and we hope that this year's classic will be another fantastic day for Galbally Rugby Club". Mrs. Stapleton confirmed "that teams of 3 can enter for €120 by calling Brian Chaplin on 062 55375 or 086 6088160 to book a suitable tee off time". "Golfers on the day will be treated to a challenging game of golf, goodie bag upon registration for on course snacks as well as a BBQ, desert & tea/coffee upon your arrival back to the 19th" according to Galbally RFC Treasurer Michael Sweeney.
Speaking recently at the launch, Galbally RFC Chairman Mr. Jim Stapleton expressed "his and the Clubs gratitude to all of our sponsors for their continued support of the Golf Classic and Galbally Rugby Club". Mr. Stapleton wished to thank the main sponsors of this year's classic – Hinchy's Garage Opel & Kia Main Dealers, The Natural Sleep Company, Elton Tile Centre & Eolas Money – and commented "that without the generous support of local businesses such as our main sponsors, fundraising events such as the golf classic would be more difficult to run and everyone involved with Galbally RFC sincerely thanks all of our sponsors. We would also like to invite businesses in the communities that tee box sponsorships are also available at only €50 each and those wishing to support the golf classic in any way can contact Brian Chaplin for tee off times and tee box sponsorships".
Mr. Stapleton also wished to thank everyone for their support of the Club's recent First Try Competition in the France and Ireland Six Nations game which was a resounding success for the Club. The time of the first try scored was 20:37 and the winner of €500 was Mr. Pat Sweeney of Doolin Co. Clare. According to the treasurer Michael Sweeney, "the running of any community Club like ours is based on a tight budget so the success of all of our fundraising initiatives are very important to the day to day running of the club. We participate very competitively from under 6's right up to our men's Junior 1 team so there are always financial demands when a club fields nearly 10 teams at varying age groups". Mr. Sweeney commented "that this year the Club celebrates our 40th anniversary and that the Club is extremely proud of all of our achievements over this period. The Club plans to celebrate our 40th birthday on Saturday night, June 21st at our annual BBQ and the Club is in preparations for a special presentation to the players of the 1973/1974 season and we will announce more details of this in the coming weeks."