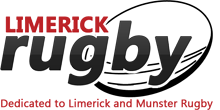 Garryowen and Constitution will meet three times this season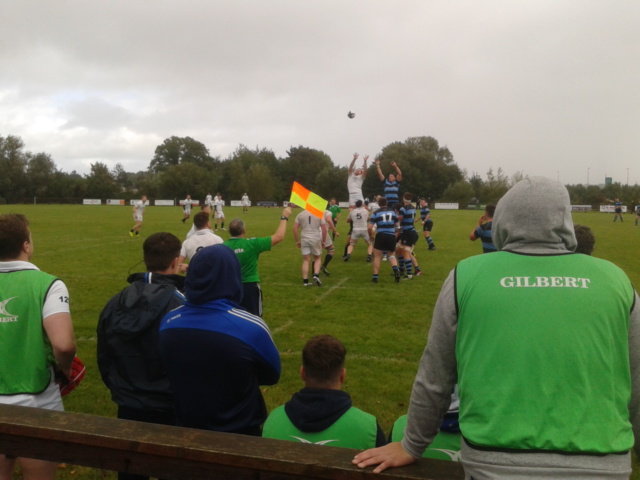 (Cork Constitution in action against Shannon this season in the Senior Cup)
GARRYOWEN will play Cork Constitution in the semi-final of this season's Bank of Ireland Munster Senior Cup. The meeting of UCC and Cork Constitution was called off due to an unplayable pitch at the week-end but took place the following day with Con advancing to the last four.
Garryowen will relish a shot at their Cork rivals and the way they are playing at the moment indicates that they are hungry for silverware this season. These two great rivals will now meet three times over the coming months. The Senior Cup has remained a special competition for the Dooradoyle club for over a century and their win at the week-end over Young Munster was carved out by sheer determination.
The records speak for themselves. Garryowen FC played in the first ever final of this historic trophy in season 1884/85 and lost to Bandon (the only time they lifted the trophy). Three seasons later in season 1888/89 Garryowen defeated Limerick County to win their first Munster Senior Challenge Cup and to date they top the winners' list with 38 victories. Cork Constitution are second with 28, Shannon won it 19 times and UCC 18. Young Munster have lifted the trophy 7 times, Dolphin 6 and Bohemians 4 while Sunday's Well with 3 wins, Highfield 2 and Bandon and Bruff 1 make up the full list. Cork Constitution will this season be going for their sixth title in succession, winning in 2013, 2014, 2015, 2016 and 2017. So far this season they beat Shannon in Coonagh in the first round and then disposed of UCC. Garryowen's path to the semi-final saw them beat Dolphin and Young Munster; Bruff had a first round win over Sunday's Well and a bye to the semi-final while UL Bohemian beat Nenagh Ormond and Old Crescent. The final is provisionally fixed for Saturday 13th January.
Four local sides were in Munster Cup action last week-end.
Neil Cronin again stood out for Garryowen against Young Munster and he accounted for all of his side's 19 points (a tally he also achieved in his side's last home game in the AIL against Clontarf). This time he added a try, conversion and four penalties to his rising tally so far this season. Young Munster levelled the tie at 16-16 deep in the final quarter of the game thanks to tries from Daniel Hurley and Evan O'Gorman and two early penalties by Shane Airey but up stepped Neil Cronin to slot over a penalty kick that won it for the light blues, 19-16.
A highly entertaining game in Rosbrien resulted in UL Bohemian advancing on a 19-27 scoreline. Bohs led at the break 12-20 and a try in the second half by Tabitha Tioa converted by Ronan McKenna left just a point between the sides at 19-20 but a penalty try two minutes from time secured the ticket to the next round for the Red Robins.
Larry Hanly and Kevin Meade had first half tries for Old Crescent with Ronan McKenna kicking a conversion while Bohs had their first half scores from Mike Mullally a penalty and a conversion, Harry Fleming two tries and Adrian Enright a try.
Bruff had a clear path to the last four (caused by Thomond's withdrawal) and they will meet Bohs in the other semi-final.