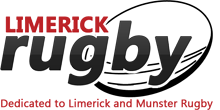 Heavy defeats for Young Munster and Shannon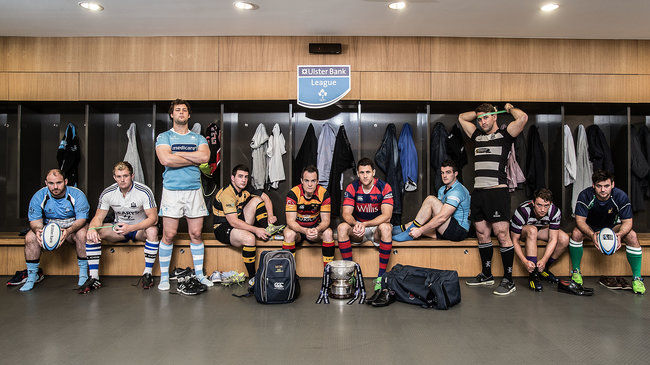 OUCH!! It was not a good Saturday for two of the big names in Limerick rugby with Young Munster going down 56-22 to UCD in Belfield and Shannon crashing in Templeville Road, beaten 45-12. Garryowen keep the local flag flying with their exciting home win over Cork Constitution but there was no joy either for UL Bohemian who lost in Thomond Park, 13-28 to visitors Dolphin.
In the other games, Thomond got their first win of the 2A season with a 22-21 victory over Banbridge in Fitzgerald Park while in 2C, Old Crescent continue their unbeaten run with a 11-18 victory away to Kanturk and Bruff also remain with a 100% record thanks to their 15-17 win in Navan.
Results:
Ulster Bank League Division 1A
Castle Avenue: Clontarf 38 Ballynahinch 17
Scorers: Clontarf: Tries: Mick McGrath (3), Rob McGrath, Michael Brown; Pen: Joey Carberry ; Con: Joey Carberry (5)
Ballynahinch: Tries: Will Stewart, Conor Joyce ; Pen: Richard Reaney ; Con: Richard Reaney (2) ;
Clontarf: 1. Ivan Soroka, 2. Turlough Considine, 3. Ian Hirst, 4. Michael Kearney, 5. Ben Reilly (Capt.), 6. Tom Byrne, 7. Karl Moran, 8. Anthony Ryan, 9. Dermot O'Meara, 10. Joey Carberry, 11. Mick McGrath, 12. Matt D'Arcy, 13.Colm O'Shea, 14. Rob McGrath, 15. Tim Mc Coy SUBS: 16. Jack Hutchinson, 17. Michael Noone. 18. Dave Moore, 19. Sam Cronin, 20. Michael Brown.
Ballynahinch: 1. Ruairdhi Murphy, 2. Jonathan Murphy, 3. Craig Trenier, 4. James Simpson, 5. Jonny Madden , 6. Conor Joyce, 7. Paul Pritchard (Capt.), 8. Mike Graham, 9. Paul Rowley, 10. Richard Reaney , 11. Aaron Cairns, 12. Will Stewart, 13. Robin Harte, 14. David Busby , 15. Adam Craig SUBS: 16. Kyle McCall (P), 17. Andrew Harper (H), 18. James McBriar, 19. David McIlwaine , 20. Lorcan Dow
Dooradoyle: Garryowen 23 Cork Constitution 19
Scorers: Garryowen: Tries: Steve Mc Mahon (2) Neil Cronin, Alex Wootton ; Pen: James Frawley ;
Cork Constitution: Tries: James Murphy ; Pen: Thomas Quinlan (4); Con: Thomas Quinlan
Garryowen: 1. Peter O'Shea, 2. Liam Mc Mahon, 3. Ben Rowley, 4. Aaron Mc Closkey, 5. Paul Mc Carroll, 6. Shane Buckley, 7. Jordan Coghlan, 8. Josh Hrstich, 9. Neil Cronin, 10. Conan Doyle, 11. James Frawley, 12. Joey Purcell, 13. Andrew O'Byrne, 14. Steve McMahon, 15. Alex Wootton SUBS: 16. Liam Cronin, 17. JP Phelan, 18. Elliott Fitzgerald, 19. Ed Barry, 20. James Mc Inerney
Cork Constitution: 1.J. Ryan, 2. Max Abbott, 3. Gerard Sweeney, 4. Brian Hayes, 5. Conor. Kindregan, 6. Luke Cahill 7. James Murphy,, 8. James Ryan (Capt.), 9. R. Foley, 10. Thomas Quinlan, 11. Darren Sweetnam, 12. Niall Kenneally, 13. Ned Hodson, 14. L. O'Connell, 15. Darragh Lyons, SUBS: 16. Brendan Quinlan, 17. Aidan Slattery, 18. G. Lawlor. 19. Cathal O'Flaherty, 20. Michael Keyes, 21. K. Desmond. 22. Rory Burke,
Anglesea Road: Old Belvedere 24 Galwegians 12
Scorers: Old Belvedere: Tries: John Kennedy Steve Crosbie; Pen: Shane McDonald (2), Steve Crosbie (2),; Con: Steve Crosbie
Galwegians: Tries: Ed O'Keeffe Gavin Tynan ; Con: Aidan Moyinhan
Old Belvedere: 1. Adam Howard 2.Edward Rossiter, 3. Declan Lavery, 4. Conor Owende, 5. Jack Kelly, 6. Max Ludwig, 7. Michael Oyuga, 8. Jonathan Slattery (Capt), 9.Charlie Rock, 10.William Staunton, 11.Rory O'Loughlin, 12. Steve Crosbie, 13. John Kennedy, 14. Shane McDonald, 15. Danny Riordan SUBS: 16. Cathal O'Flynn, 17. Killian Foley 18. Gavin Hogan, 19. Peter Robb, 20. Aaron Sheehan
Galwegians: 1. Jarleth Naughton (Capt.), 2. Juan Anaya, 3. Doran McHugh, 4. Aly Muldowney, 5. Martin Cummins, 6. Paddy Finn, 7. Marc Kelly 8. Sean O'Brien, 9. Caolin Blade, 10. Aidan Moyinhan, 11. Adam Leavy, 12. Brian Murphy,
13. Cormac Brennan, 14. Ed O'Keeffe, 15. Gavin Tynan SUBS: 16 Jack Dineen, 17. Jason East, 18. Joshua Pimm, 19., David Clarke, 20. Barry Lee
Belfield: U.C.D. 56 Young Munster 22
Scorers: U.C.D.: Tries: Mark Mc Groarty, Adam Byrne, Billy Dardis(3), Brian Cawley, James Tracy, Jeremy Loughman, Jamie Glynn ; Pen: Bobby Holland ; Con: Bobby Holland, Billy Dardis (2), Liam Bourke ;
Young Munster: Tries: Daragh O'Neill, Sean Duggan, David Begley; Pen: Paul Downes; Con: Paul Downes (2),
U.C.D. 1.Andrew Porter, 2, James Tracy, 3. Jeremy Loughman, 4. Brian Cawley, 5. Emmet Mac Mahon, 6. Josh Murphy, 7.Mark Mc Groarty, 8.Peadar Timmins, 9.Jamie Glynn, 10.Bobby Holland, 11.Barry Daly, 12. David Mc Sharry, 13. Stephen Murphy (Capt), 14. Adam Byrne, 15. Billy Dardis SUBS: 16. Gordon Frayne, 17. Sean Mc Nulty, 18. Shane Grannell, 19. Nick Mc Carthy, 20. Liam Bourke
Young Munster: 1. David Begley, 2. Ger Slattery, 3. Paul Allen, 4. Michael Madden, 5. Sean Duggan, 6. Alan Kennedy, 7. Diarmuid Dee, 8. Tom Goggin, 9. Gary Fitzgerald, 10. Paul Downes, 11. James O'Connor, 12. Diarmaid McCarthy, 13. Daragh O'Neill, 14. Craig O'Hanlon, 15. David O'Mahony SUBS: 16. Shane Fenton, 17.Evan Ryan, 18. Ben Kilkenny, 19. Abrie Griesel, 20. Michael Mulally
Ulster Bank League Division 1B
Eaton Park: Ballymena 35 Dublin University 24
Scorers: Ballymena: Tries: John Andrew, Clive Ross, Callum Patterson, James Beattie, Roger McBurney ; Pen: Richie McMaster (2) ; Con: Richie McMaster, Kieran Joyce ;
Dublin University: Tries: Angus Lloyd, Paddy Lavelle, Tim Maupin, Conor Kearns ; Con: Conor Kearns (2) ;
Ballymena: 1. Bryan Young, 2. John Andrew, 3. Ross Kane, 4. David Whann, 5. Alan O'Connor, 6. Connor Smyth, 7. Clive Ross, 8 Matthew Rea, 9. John Creighton, 10. Richie McMaster, 11. James Beattie, 12, Kieran Joyce, 13. Callum Patterson, 14. Jonathan Rosborough, 15. Roger McBurney SUBS: 16.John Creighton, 17. Glen Baillie, 18. Chris Cundell, 19. Adam Mc Burney, 20. Michael Shiels
Dublin University: 1. Eric O'Sullivan, 2. Jack Boland, 3. Andy Keating, 4. Jack Burke, 5. Raef Tyrell, 6. Conor Gleeson, 7.Brian Du Toit, 8. Tom Ryan, 9. Angus Lloyd, 10.Tom Whittle, 11. Max Mc Farland, 12. Paddy Lavelle(Capt), 13. Michael Courtney, 14. Tim Maupin, 15. Conor Kearns SUBS: 16. Tom Collis, 17. Matt Mc Cann, 18. Dermot O'Flynn, 19. Brian Slater, 20. Kingsley McGowan
Dubarry Park: Buccaneers 30 Blackrock College 28
Scorers: Buccaneers: Tries: Martin Staunton, Danny Qualter, Eoghan O'Reilly ; Pen: Conor McKeon (3) ; Con: Conor McKeon (3) ;
Blackrock College: Tries: Mikey Carroll, Cillian Duff, David Scott Lennon (2) ; Pen: Jack O' Carroll (2) ;
Con: Jack O' Carroll
Buccaneers: 1. Jacob Walshe, 2. David Heffernan, 3. Martin Staunton (Capt.), 4. Danny Qualter, 5. Michael Mannion, 6. Stephen McVeigh, 7. Rory Moloney, 8. Kolo Kiripati, 9. Graham Lynch, 10. Conor McKeon, 11. Eoghan O'Reilly, 12. Ben Carty, 13. Alan Gaughan, 14. Rory O'Connor, 15. Callum Boland SUBS: 16. Scott Flanagan, 17. Ryan O'Meara, 18. Barra Farrell, 19. Conor Lowndes, 20. Alex Hayman
Blackrock College: 1. Mikey Carroll, 2. Conor Kilcoyne, 3. James Harrison, 4. Owen Cullen, 5. Cillian Duff ,
6. Luke Hickey, 7. Sam Cooke, 8. Gary Fenn, 9. Jack O' Carroll, 10. Peter Quirke, 11. Hugo Harbinson, 12. Mark Gribben, 13. Sean Coughlan, 14. Davy Rowan, 15. David Scott Lennon. SUBS: 16. Tom Cooke, 17. Mikey Russell, 18. Dave Walsh, 19. Richie Marsh, 20. Jan Simon Byrne
Templeville Road: St. Mary's College 45 Shannon 12
Scorers: St. Mary's College: Tries: Darragh Fanning, Mark Sexton, Stephen Bradshaw, Penalty Try, Ryan O'Loughlin, Mark Fallon; Pen: Sean Kearns ; Con: Sean Kearns (6)
Shannon: Tries: John Shine, Stephen Fitzgerald ; Con: Shane Airey,
St. Marys College: 1. Brian McGovern, 2. Rory O'Donovan, 3. Robert Sweeney (Capt.), 4. Ciaran Ruddock, 5. Stephen Bradshaw, 6. David O'Connor, 7. Barry O'Flanagan, 8. Mark Fallon, 9. Dave Fanagan, 10. Sean Kearns, 11. Darragh Fanning, 12. Mark Sexton, 13. Ryan O'Loughlin 14. Conor Toolan, 15. Ray Crotty, SUBS: 16. Michael Elliot-Murray, 17. Thomas O'Reilly, 18. Ian Cullinane, 19. Ivan Deneen, 20. Robbie Glynn
Shannon: 1 Conor Glynn, 2. Simon Malone, 3. Niall Horan, 4. Frank Bradshaw Ryan, 5. Sean McCarthy, 6. Brian Downey, 7. John Shine, 8. Lee Nicholas (Capt.), 9. Dave Evans, 10. Tadgh Bennett, 11. Stephen Fitzgerald, 12. Shane Airey, 13. Sean Monahan, 14. Richard Mullane, 15. Ronan McKenna, SUBS: 16. Luke O'Halloran, 17. Tony Cusack, 18. Aaron Broderick, 19. Jamie Moore, 20. Will Leonard
Annacotty: U.L. Bohemians 13 Dolphin 28
Scorers: U.L. Bohemian: Tries: Cian Aherne ; Pen: Robbie Bourke (2) ; Con: Robbie Bourke
Dolphin: Tries: William Hanly, Penalty Try (3) ; Con: Barry Keeshan (4)
U.L. Bohemians: 1. Phillip Poillot, 2. Kevin O Byrne, 3. Michael Lynch, 4. John Mullen, 5. Craig Irwin, 6. Keith McManus, 7. Ian Condell (Capt.), 8. Brian Walsh, 9. Alan Bennie, 10. Robbie Bourke, 11. Rory White, 12. Sam Sterling, 13. Darren Moroney, 14. Cian Aherne, 15. Rick McKenna. SUBS: 16. Phillip Dowling, 17. Joe Moloney, 18. James Ryan, 19. Joe Murray, 20. Adrian Enright, 21.Colin Ryan
Dolphin: 1 Ken O'Halloran, 2. Niall Scannell, 3. James Rochford, 4. Chris Rowe (Capt,), 5.John Madigan, 6. Rob O'Herlihy, 7. Barry Fitzgerald, 8. John Fitzgerald, 9. Daryl Foley, 10.Barry Keeshan, 11. Rob Rearden, 12. Cian Bohane, 13, Cian Mc Govern, 14 William Hanly, 15. Shane McAuliffe SUBS: 16. Anthony Mason, 17. John Leahy, 18. Dave O'Mahony, 19. Killian O'Keeffe, 20.Paul Quill,
Ulster Bank League Division 2A
Malone 20 Corinthians 14
Naas 34 U.C.C. 27
Nenagh Ormond 36 Queens University 13
Skerries 40 Cashel 43
Thomond 22 Banbridge 21
Ulster Bank League Division 2B
Armagh 15 Highfield 29
Bective Rangers 27 Rainey Old Boys 22
Dungannon 23 Greystones 17
Seapoint 28 MU Barnhall 30
Sunday's Well 18 City of Derry 23
Ulster Bank League Division 2C
Boyne 32 Sligo 13
Dundalk 7 Tullamore 39
Kanturk 11 Old Crescent 18
Midleton 21 Wanderers 15
Navan 15 Bruff 17
Current League Table Positions
Ulster Bank League Division 1A
P W D L F A Bon Pts
1. Clontarf 3 3 0 0 82 47 1 13
2. Lansdowne 3 2 1 0 75 38 1 11
3. Garryowen 3 2 1 0 53 45 1 11
4. U.C.D. 3 2 0 1 119 59 2 10
5. Old Belvedere 3 2 0 1 65 40 1 9
6. Terenure College 3 1 0 2 50 72 1 5
7. Cork Constitution 3 0 1 2 52 57 2 4
8. Galwegians 3 1 0 2 45 67 0 4
9. Young Munster 3 0 1 2 44 101 0 2
10. Ballynahinch 3 0 0 3 40 99 1 1
Ulster Bank League Division 1B
P W D L F A Bon Pts
1. Ballymena 3 3 0 0 99 57 2 14
2. St. Mary's College 2 2 0 0 91 22 2 10
3. Old Wesley 2 2 0 0 75 43 2 10
4. Buccaneers 3 2 0 1 89 81 2 10
5. Blackrock College 3 2 0 1 60 56 2 10
6. Dolphin 3 1 0 2 48 96 1 5
7. U.L.Bohemians 3 1 0 2 38 79 0 4
8. Belfast Harlequins 2 0 0 2 41 47 2 2
9. Dublin University 2 0 0 2 34 46 2 2
10. Shannon 3 0 0 3 39 87 1 1
Ulster Bank League Division 2A
P W D L F A Bon Pts
1. Banbridge 3 2 0 1 77 55 2 10
2. Naas 3 2 0 1 84 67 2 10
3. Malone 3 2 0 1 80 71 2 10
4. Cashel 2 2 0 0 59 55 1 9
5. Queens University 3 2 0 1 60 57 1 9
6. Nenagh Ormond 1 1 0 0 36 13 1 5
7. U.C.C. 2 1 0 1 48 54 1 5
8. Thomond 3 1 0 2 40 54 1 5
9. Skerries 3 0 0 3 60 80 3 3
10. Corinthians 3 0 0 3 45 83 1 1
Ulster Bank League Division 2B
P W D L F A Bon Pts
1. City of Derry 3 3 0 0 95 55 2 14
2. Highfield 3 2 0 1 80 54 1 9
3. Dungannon 3 2 0 1 71 53 1 9
4. Rainey Old Boys 3 2 0 1 70 66 1 9
5. Greystones 3 2 0 1 54 54 1 9
6. Bective Rangers 3 2 0 1 72 89 1 9
7. Armagh 3 1 0 2 52 66 1 5
8. MU Barnhall 3 1 0 2 71 87 1 5
9. Seapoint 3 0 0 3 61 79 2 2
10. Sunday's Well 3 0 0 3 44 67 2 2
Ulster Bank League Division 2C
P W D L F A Bon Pts
1. Bruff 3 3 0 0 74 46 1 13
2. Old Crescent 3 3 0 0 51 33 0 12
3. Midleton 3 2 0 1 93 46 3 11
4. Wanderers 3 2 0 1 78 61 3 11
5. Boyne 3 2 0 1 76 73 1 9
6. Tullamore 3 1 0 2 66 42 3 7
7. Kanturk 3 1 0 2 83 65 3 7
8. Navan 3 1 0 2 79 47 2 6
9. Sligo 3 0 0 3 38 131 0 0
10. Dundalk 3 0 0 3 23 117 0 0