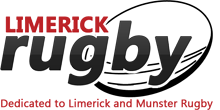 Ian Madigan's French move was unexpected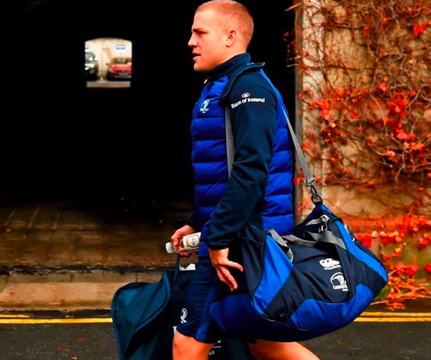 By Frank Quinn
WHEN Ronan O'Gara played his last game for Munster in the semi-final of the Heineken Cup in Montpeliere against Clermont Auvergne on April 27, 2013 it heralded a changing era in the glorious history of Munster rugby.
Her has been hard to replace and the news this week that Ian Madigan is moving from Leinster to Bordeaux Begles squashes any chance of his move to the southern province.
Playing second fiddle to Sexton at Leinster has got to him and he is moving off to look for definite game time in France. I have to assume that it will be at number ten. In the current season Bordeaux have three players listed at ten for the current competitions.
This includes Lionel Bauxis, the 30 yearn old former French out half who is not the most consistant of goal kickers.
It will be interestiung to see if the IRFU extend the same courtesy to Madigan as they did to Sexton, by selecting him in the Irish squad after he departs. He should be on the same rate of appearance fee to play for Ireland as Sexton.
Since the RWC in England in September/October, Ian's name has been mentioned twice as one of reasons why Ireland did not do well at the RWC
First by coach Joe Schmidt after the game because of a lack of game time at ten before the quarterfinal against Argentina and coming into the game late because of Sexton pulling out. This was hardly Madigan's fault, he was with the squad since 1st June cocooned at Carton House after the very successful 2015 6N competition.
There were four warm-up games and two low key RWC pool games against Canada and Romania (he started), to get him more experience in addition to his starts at Leinster. He would know every single move planned by the Ireland coaches for any game after his Carton House stay.
Then in his state of rugby address to the press in Christmas week 2015, David Nucifora, Director of Rugby, Supremo at the IRFU, used the same example to explain a disappointing performance at the RWC.
There was a 45 man training squad at Carton and a 31 man Irish squad (including three number tens) at the RWC plus a few replacements, so to give Madigan as an example for the disappointing performances is a bit rich and certainly a very unfair example, which I am sure is noted by Madigan.
Argentina were the best team on the day and Ireland was blitzed in the first and last quarter.
Other contract news:
Many of the Irish international test players have re-signed Irish contracts without fuss this time around including Sean O'Brien. Remember last time when there were headlines of possible million euro offers for Irish players from abroad, dutch auction time! Not any more!
The Irish RWC results and performances has brought a bit of normality to the contract negotiations. Just routine stuff now.
Paul O'Connell got his transfer in early and he is the one who got away on the early plane.
Leinster Rugby posted today that they can confirm that Ian Madigan will leave Leinster at the end of the current season to join Bordeaux Bègles in the French Top 14.
Madigan has played 135 times for Leinster, scoring 765 points (24 tries) since his debut in May 2009 against the Newport Gwent Dragons and has won two Heineken Cups, a Challenge Cup and two PRO12 titles during his time with Leinster. He has also won 25 Irish caps and two 6 Nations titles.
Commenting on the announcement Leinster Rugby Head Coach, Leo Cullen said, "Ian has been a tremendous servant to Leinster and Irish rugby and we wish him well with his move abroad. We fully understand his motivations for deciding to join Bordeaux. Ian has come through the Leinster Academy and age grade system and at 26 still has a huge future in the game and we may see him return to Leinster at some point.
"The key thing for us all now is that we are fully focused on a huge game on Friday against Connacht. After some really pleasing parts to our last performance it's vital that we build on that and look to continually improve."
Madigan also spoke to leinsterrugby.ie about his decision, "while this was a very difficult decision for me to make, leaving the club that I have represented my whole professional life, I feel that the timing is right and it is a challenge that I'm looking forward to.
"Bordeaux Bègles are a team that are making strides in the Top 14 and in Europe and I look forward to being part of that journey and to experiencing a new style of rugby and a new life in France.
"I'd like to thank everyone in Leinster Rugby for their support over the years. I've played with some brilliant players and have worked with some exceptional coaches and while I am reluctant to single one out I want to mention Richie Murphy who has been by my side from my days in the Sub-Academy and has been a huge influence on me. Also to Mick Dawson who has been very supportive throughout my career and it has not gone unnoticed.
"I also couldn't have played as often as I have without the excellent work of the medical and S&C team in Leinster who go above and beyond for the players on a daily basis.
"Finally to the Leinster Rugby supporters, who have been hugely supportive of me in good times and in bad, thank you. There is a huge few weeks and months ahead with Leinster, and I look forward to playing my part and trying to finish the season out as strongly as possible for them."