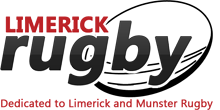 Ice cool Garrett plays a straight bat at Munster gig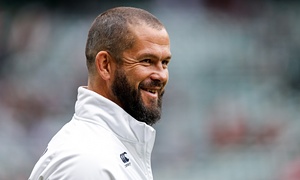 (Pictured, Andy Farrell kept an eye on Munster today)
IT was fitting that the chairs that fronted the top table were draped in black linen and Munster Rugby's boss Garrett Fitzgerald was playing a straight bat with the ultimate confidence.
There was a sombre atmosphere about today's Munster press conference in the Castletroy Park Hotel in Limerick and comparing it to an inquest would not be an exaggeration.
After losing six of their last seven games, the once kingpins of European rugby were on the ropes and the CEO was the right man to take the sting out of the early questioning. Garrett is gifted with a top table manner: honest answers, personalised replies and apart from one retort to "would you like to see Declan Kidney return as coach", his performance was courtesy personified.
There were certainly a few interesting revelations such Ronan O'Gara telling him (Garrett) that he wished to coach Munster at some stage in the future, Thomond Park is back on the agenda for a branding contract and a consultancy has been contracted to promote that money-maker while the CEO's reasons for the club's recent failures are "age profiles (squad too young), lack of experience in European games, particularly in England and France and opposition is getting stronger. Finance is not an issue."
"Would you like to see Declan Kidney come back as head coach?," asked one member of the media, with Garrett replying, "That's an unfair question."
The gathering was also told that Andy Farrell "came on our radar and it was a coincidence that we were looking for somebody with his experience to assist our coaching staff."
Will Foley go?: "There will be no change in the coaching structure. Andy will not be involved on matchday and his appointment will not undermine Anthony (Foley) in any way.
So what about the finances and the Thomond Park debt: "We have had very good years. We have brought down our debt on Thomond Park from €39 million to only €9 million, which is an unbelieveable position to be in."
Pushed further on Anthony Foley's immediate future with Munster Rugby, the CEO replied: "We gave Anthony an option of a further year as head coach from next June but he preferred to park that at present. Conor (Murray), Simon (Zebo) and Keith (Earls) have not yet agreed terms with us but I would expect them to have completed the deal on offer before the start of the Six Nations."
In what was a most informative and open meeting with the media, Garrett Fitzgerald also spoke about Australian captain Stephen Moore's aborted signing with the southern province, made financial comparisons between teams on this island and the English Premiership/French Top 14 and added: "It is our ambition to win trophies and we are all disappointed to be out of the European Cup at this early stage."
Munster are expected to announce their matchday squad for Saturday's game against Stade Francais in Thomond Park on Friday around noon. Whatever players are named, they are sure to be fired up to make some amends to their supporters for recent failures in this season's European Clubs Champions Cup.
Let's hope a packed stadium will be there to lift the red gloom.