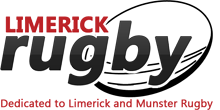 Ireland 1972: grand slam that slipped away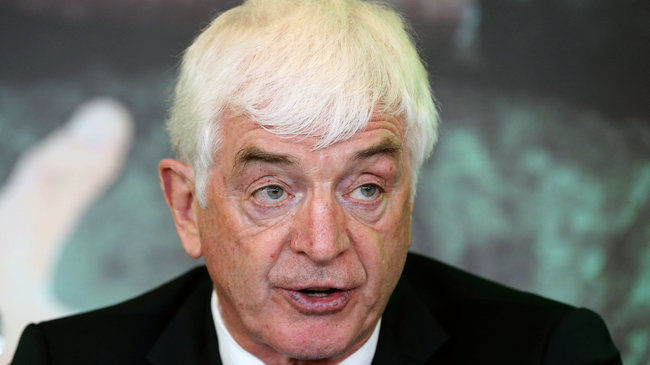 By the Editor
(Pictured: Tom Grace, a member of the 1972 side)
THE international Rugby Grand Slam title which got away from Ireland in 1972 was recalled with varying degrees of pride and pain when members of the team coached by Ronnie Dawson, regrouped for the first time in 42 years in Dublin this Tuesday, on the occasion of the Golden Legends Lunch awards, organised by the Association of Sports Journalists in conjunction with Lucozade Sport.
After outplaying France 14-9 to record their first win in Paris in 20 years, Ireland produced one of the most dramatic comebacks in the history of the international championship when Kevin Flynn's injury time try ensured a 16-12 victory over England at Twickenham. It was the first time since the Grand Slam year of 1948 that the Irish had beaten France and England away from home, in the same year and with Scotland and Wales scheduled to travel to Dublin just weeks later, it fostered hope that players of the quality of Mike Gibson, Willie John McBride, Tom Kiernan and Fergus Slattery could decorate their careers with the supreme accolade.
That prize was lost however when in the wake of the Bloody Sunday atrocities in Derry, the British Embassy in Dublin was set alight in civil disturbances. Scotland and Wales refused to fulfil their fixtures at Lansdowne Road on the grounds that it was unsafe for them to do so and despite assurances to the contrary by the IRFU, they refused to retreat from that. It would be another 37 years before Brian O'Driscoll's team finally achieved Ireland's second Grand Slam but in some ways, success only served to emphasise the monumental misfortune of the gifted team which history recalls as the unluckiest team ever to wear the green shirt of Ireland.
'Nothing in sport is ever assured but friend and foe alike agreed that Ireland should have had a Grand Slam in 1972, ' said ASJI President Peter Byrne. 'And to that extent, it is right and proper that the 1972 team should stand alongside the 1948 team which has also been honoured in the Golden Legends series'.
Speaking on behalf of Lucozade Sport, Elizabeth Sheehan commented on this teams accomplishments. 'This International Rugby Team of 1972 are genuine sporting heroes. Lucozade Sport is delighted to honour and acknowledge their achievement. It's a very nostalgic occasion and we are very pleased to be associated with it', concluded Elizabeth.
All of this iconic rugby team from 1972 were in attendance at today's event ; Tom Kiernan(Cork Constitution), Tom Grace(UCD), Kevin Flynn (Wanderers), Mike Gibson (NIFC), Wallace McMaster (Ballymena), Barry McCann (Cork Constitution), Johnny Moloney (St Marys), Sean Lynch (St Marys), Ken Kennedy (London Irish), Ray McLoughlin (Blackrock College), Willie John McBride (Ballymena), Con Feighery (Lansdowne), Fergus Slattery (Blackrock College), Stewart McKinney (Dungannon), Dennis Hickie (St Marys). Coach – Ronnie Dawson.
Among the iconic rugby personalities who gathered to pay their respects at today's function were former Internationals, Ronnie Kavanagh, Niall Brophy and Bill Mulcahy while Ron Delany, the Olympic 1500 meters champion at Melbourne in 1956, was also in attendance.