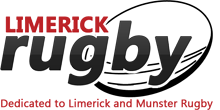 Ireland eye up their options for Six Nations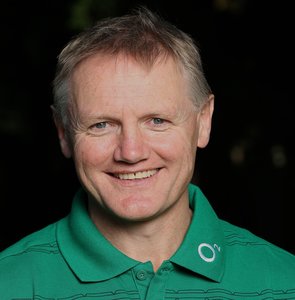 By Frank Quinn
(Pictured, Irish head coach Joe Schmidt)
MAKE no mistake about it. This is a very serious selection that was announced yesterday and even though the theme as usual is "One game at a time" and "let's play the 6N first" the RWC will never be too far away from the thinking and the planning.
Joe Schmidt, Irish Head Coach, selected 46 players to represent Ireland in the Wolfhounds A International in Cork and the RBS 6N championship of which we are the holders. The Wolfhounds game against England Saxons is on Friday, 30th January and the Italian game is on Saturday, 7th Feb
On the face of it, with a selection of 46, it is two seperate teams.
And all of these players will be playing for a RWC 2015 selection for a select 30 places, starting in September 2015
Makeup:
For the record the full 46 selection is made up as follows:
Leinster 24 (52%), Munster 10 (22%), Ulster 8 (17%), Connacht 3 (7%), and Sexton
So the guessing game begins to see who will play in the six Nations test matches. It is unlikely that players selected for the Wolfhounds will be in action in the start lineup seven days later against Italy.
So we will know Joe Schmidt's mind when the Wolfhounds starting lineup and replacements is named, this will set the tone for 2015
Test experience:
The coaches selections have not varied very much during his thirteen match journey so far, resulting in 10 wins and 3 losses
Don't expect too many changes or untried test players to get a start, he places huge emphasis on test match experience
In fact 11 players in the 46 have started in eight games or more for the coach for Ireland.
These 11 players will form the backbone of his first game in the 2015 6N away game versus Italy
13 starts Mike Ross,
11 starts Heaslip, Toner, Sexton, Rob Kearney, Best
10 starts Captain Paul O'Connell and Conor Murray
9 Starts Peter O'Mahony
8 Starts *Healy – injured, D'Arcy
So this is the backbone of the starting lineup + Bowe and Zebo had 5 starts each and Jack McGrath 4 starts under Schmidt
Robbie Henshaw appears to be a standout starter at 12/13. There is good competition for the third backrow position.
I have now selected 15 players including the injured Healy + a backrow to be named
Probable team V. Italy in Rome 7th Feb.
15, R Kearney, 14 Bowe, 13 Henshaw, 12 ? Earls/D'Arcy/?, 11 D.Kearney (Zebo in Replacements as cover back 3)
10. Sexton injury so Madigan, 9. Murray – injured/Reddan
1, McGrath, 2. Best, 3. Ross,
4. Toner, 5. Paul O'Connell, Capt.
6. Peter O'Mahony, 7. Murphy/O'Donnell, 8.Heaslip
The Replacements need to be flexible:
If Healy and O'Brien are deemed ready by Schmidt they will be included :
Reddan for 9, Cronin for 2, Jackson/Keatley for 10 (cover 12/13 also). Back 3 cover Zebo if not selected and the cover for second and backrow need to be flexible. Dave Foley for second row, Murphy/O'Donnell, Ryan/Ruddock, McCarthy are all possibles as cover
I wonder if I am near the mark and who will be in the replacements.