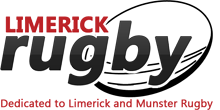 Ireland RWC squad selection remains an interesting talking point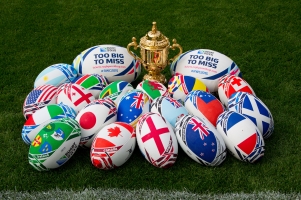 By Frank Quinn
EVEN though we will be told "one game at a time" for the coming season, it is difficult to get away from the 2019 RWC which is sure to overshadow the 2018/2019 rugby calendar.
We really do need to get into the semi finals and final of the RWC in Japan. Even a repeat Grand Slam is pale in comparison with it.
From a financial point of view the success in the 6N and the European competitions is more important but the RWC trumps them with prestige and gives us a real world ranking.
The selection process will go on for the full season with a squad announcement for the RWC in June of 31 players (17 forwards and 14 backs, usual split) and a backup on call, a mini squad. This is the biggest call for Joe Schmidt and his coaching group since the last World Cup.
Players from the RWC 2015 squad still in the reckoning:
forwards (11), Best, Cronin, Furlong, Healy, Henderson, Henry, McGrath, Murphy, O'Brien, O'Mahony, Toner. Backs (7), Cave, Earls, Henshaw, Dave and Rob Kearney, Murray and Sexton.
Donnacha Ryan, Zebo and Jackson were in the RWC squad but play in France and their inclusion (or otherwise) will be interesting.
Additions from the current Grand Slam and Australia tour squads in 2018:
Ringrose, James Ryan, Stander, Aki, Farrell, Stockdale, Porter, Beirne, Leavy, Conan, Carbery, John Ryan, Marmion, Herring, Larmour, Conway, Ross Byrne (17 players) plus injured players from the 2018 squad.
There will certainly be a few new names to add after the Guinness Series in November, the 6N campaign in the Spring of 2019 and the Heineken champions Cup which is the accepted entry level of competition for players.
In addition, there will be the many players who dipped in and out of Joe Schmidt's squad during the season, but who did not feature and never made a match 23 in 2018, also putting up their hands.
Munster players Niall and Rory Scannel, Dave Kilcoyne, James Cronin and Jack O'Donoghue may come into the reckoning with the injured Chris Farrell also a serious challengers for the call from Joe Schmidt.
The usual conditions apply to a 31 RWC squad – with three players each for the "technical" positions of hooker, out-half and scrum-half.
Following the squad nominations there will be a series of warm up games in the summer of 2019 against countries competing in different pools to us.