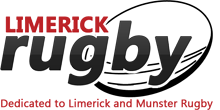 Ireland will Move with a Difference with Lucozade Sport and IRFU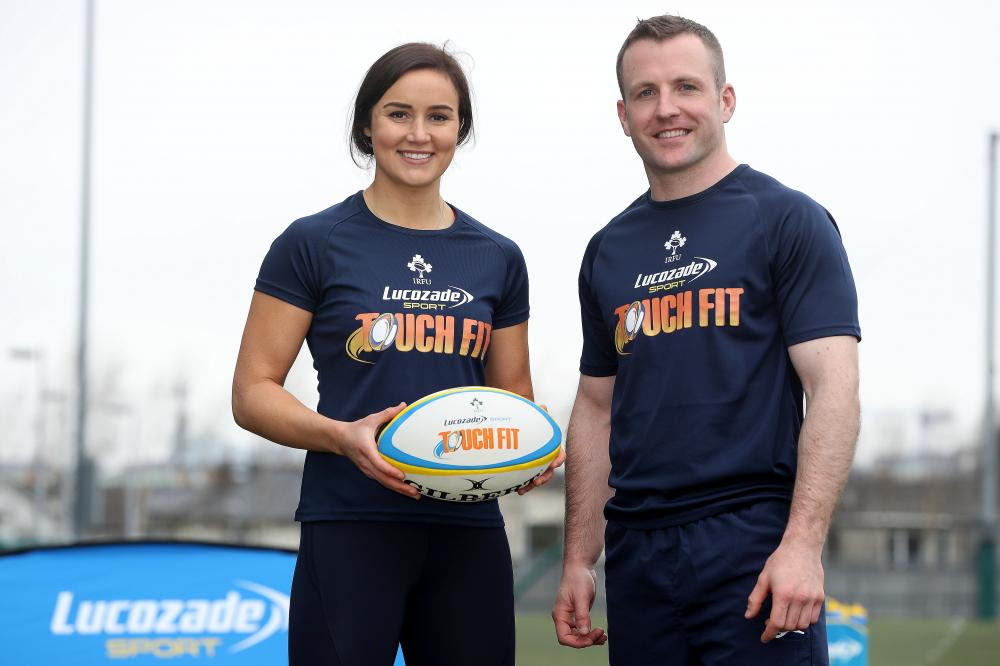 LUCOZADE Sport is excited to kick off new Made To Move summer fitness goals around the country with Lucozade Sport Touch Fit. This joint initiative by the IRFU and Lucozade Sport brings people of all fitness levels together for a series of unique and exciting full body workouts.
Sponsored by Lucozade Sport, Lucozade Sport Touch Fit consists of full body exercises with a cardio driving, fun introduction to Touch Rugby as part of the session. It is the ultimate HIIT session with a rugby ball and no mud. It is the perfect opportunity to team up with likeminded people to achieve personal fitness goals in 2018.
Lucozade Sport Ireland Marketing Manager, Philip Keenan said: "As a sponsor of the IRFU we have a great relationship, and we both understand and promote the wellbeing benefits of any type of exercise, so we are really excited to support and launch Lucozade Sport Touch Fit, as Ireland's brand-new way to work out for people across the country.
"Lucozade Sport's Philosophy of Made to Move means everyone is made to move, and we are there to help you. Building on our successful Made To Move sessions across 2017, we know that people have individual and personal goals, but value the support and comradery of a group environment. Lucozade Sport Touch Fit is ideal for this and is so accessible. We have artificial surface locations all around the country, so all you need are your trainers and gym gear. It couldn't be easier to make Lucozade Sport Touch Fit part of your weekly fitness routine", he added.
As Lucozade Sport Touch Fit sessions get underway from 5th June, fitness and motivational speaker and author, Pat Divilly joined Ireland's Women 7's player Louise Galvin to try out Touch Fit.
Pat Divilly said: "I am really impressed by Lucozade Sport Touch Fit. As someone without extensive Touch Rugby experience, the session didn't lack for me and the test of Touch Rugby's stamina and pace really add to a tough, but fun workout. The IRFU trained fitness instructors are superb and cater to all levels of fitness and ability.
"To really embrace a healthy lifestyle, you've got to enjoy your training and I feel Lucozade Sport Touch Fit is something people are going to love. It's social, it's challenging and it's fun. It's suitable for all levels and every session is an opportunity to build new friendships, learn new skills and build more strength", he continued.
A Lucozade Sport Touch Fit session only takes a convenient 60 minutes. As well as a warm up and warm down, the IRFU has devised unique drills that merge HIIT exercises and cardio activity. There are also fun intervals of Touch Rugby integrated, with no contact and no mud.
IRFU Participation Rugby Manager, Olly Hodges said: "We are delighted to work with Lucozade Sport on Touch Fit. We are proud of Ireland's rugby tradition and Lucozade Sport Touch Fit is the perfect opportunity for people to gain some of the skills of rugby as well as a different introduction to the sport. We really believe in Lucozade Sport's philosophy of 'Made To Move' and Lucozade Sport Touch Fit provides the perfect chance for people to move more at locations all around the country."
Lucozade Sport Touch Fit will run across Dublin, Belfast, Limerick, Galway and Cork from 5th June to 6th October 2018.