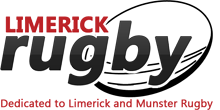 IRFU concerned over revenue loss threat

By the Editor
INCOME totaling an estimated €21 million could be wiped off the IRFU balance sheet if proposed legisation goes through over the coming seasons.
Changes in the broadcasting laws and a crackdown on sponsorship by the drink industry could combine to deprive the national rugby body of €12 million (tv income) and €9 million (alcohol sp0nsorship). The issues are expected to return to the discussion tables within government over the coming year.
It has been a good 2013/14 season for the IRFU who reported a €7.3m surplus due to improved November Series, ticket sales and increased prize monies but despite the success in the Six Nations, the year ended with a cash deficit of €1m.
Another strong representation from the Irish provinces, Ulster, Leinster and Munster all reaching the quarter-finalists and Munster getting to the  semi-final in the Heineken Cup, helped to boost the coffers. The IRFU merely budget for one team reaching the knock-out stages, which equates to a payment of €420,00.0 but with three in the last eight and one in the last four, the IRFU received a minimum return of €1.68m.
All this success resulted in a smaller-than-expected cash deficit of €1m – compared to €4.5m in 2012/13 – after non-cash items, such as depreciation and amortised income (10-year ticket, five-year box sales and naming rights) were accounted for.
The financial report also provides good news for the domestic game with the strong financial performance allowing for increased provincial and domestic game funding and an additional €1m investment in the Union's club loan scheme.
According to IRFU honorary treasurer Tom Grace "success off the pitch was matched by big performances on it and the RBS Six Nations prize money, in particular, has provided a welcome boost.
Total revenues improved by just more than €4m to €69.7m.
International rugby income increased by €5.5m.
This reflects the fact that there were three home Six Nations matches in 2013/14 compared to just two in 2012/13. Gate receipts exceeded budget expectations by €1.8m due to higher-than-anticipated attendances for the Samoa and Australia matches.