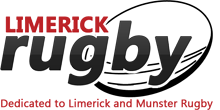 Irish name women's team for semi-final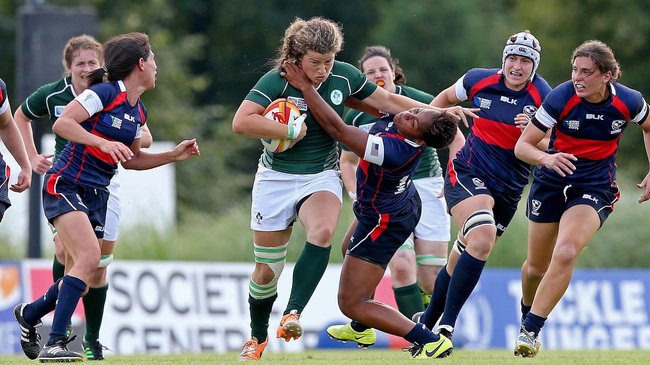 By Frank Quinn
IRELAND'S women's rugby team could add to their history-breaking recent run when they play England in the semi-final of the IRB Women's Rugby World Cup to-morrow (Wednesday). The game has a 5.00pm (Irish time) kick-off and will be televised live.
Three UL Bohemian girls, Niamh Briggs, Fiona Coghlan and Gillian Bourke, start for the Irish with a third Bohs player, Fiona Hayes, on the bench. Not surprisingly head coach Philip Doyle has stayed with the same starting fifteen that beat hot favourites New Zealand in round 2 of the pool stages. UL Bohemian star Niamh Briggs will again start aty full-back with Ashleigh Baxter and Alison Miller on the wings and Grace Davitt and Lynne Cantwell in the centre.
Nora Stapleton and Tania Rosser are at half-back with skipper Fiona Coghlan, fellow UL Bohs player Gillian Bourke and Ailis Egan in the front-row. , It is Sophie Spence and Marie Louise Reilly in the second-row once again while the back-row consists of Paula Fitzpatrick, Claire Molloy and the impressive Heather O'Brien at number eight.
Speaking ahead of the semi-final, Doyle said: "We have had a fantastic campaign so far and that has only come from hard work and dedication. We don't intend for it to end here."
Wednesday's much-anticipated semi-final clash with England will be televised live on TG4 and Sky Sports 4.
Ireland Women's Team :
(15. Niamh Briggs (UL Bohemians/Munster)
14. Ashleigh Baxter (Belfast Harlequins/Ulster)
13. Lynne Cantwell (Richmond/Exile)
12. Grace Davitt (Cooke/Ulster)
11. Alison Miller (Portlaoise/Connacht)
10. Nora Stapleton (Old Belvedere/Leinster)
9. Tania Rosser (Blackrock/Leinster)
1. Fiona Coghlan (UL Bohemians/Leinster) (capt)
2. Gillian Bourke (UL Bohemians/Munster)
3. Ailis Egan (Old Belvedere/Leinster)
4. Sophie Spence (Old Belvedere/Leinster)
5. Marie Louise Reilly (Old Belvedere/Leinster)
6. Paula Fitzpatrick (St. Mary's College/Leinster)
7. Claire Molloy (Bristol/Connacht)
8. Heather O'Brien (Highfield/Munster)
Replacements:
16. Sharon Lynch (Old Belvedere/Leinster)
17. Fiona Hayes (UL Bohemians/Munster)
18. Siobhan Fleming (Tralee/Munster)
19. Laura Guest (Highfield/Munster)
20. Larissa Muldoon (Bristol/Exile)
21. Jenny Murphy (Old Belvedere/Leinster)
22. Hannah Casey (Saracens/Exile)