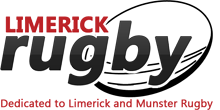 Irish primed to reach the semi-finals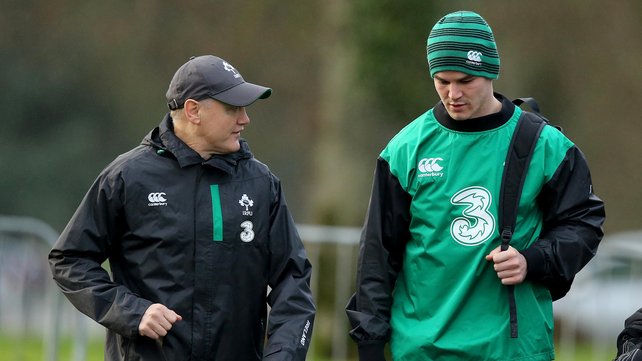 (Pictured, key men, Joe and Johnny)
By Frank Quinn
THE RWC begins this week for Ireland when we play Italy, a recognised world ranking 6N team. Admittedly they are the lowest ranked team in the 6N table this century, in the wooden spoon position.  From 2000 they played 75, won 11 and drew one. We played 75 and won 49
They beat us once this century in 2013, 22-15 on the 16th March in Rome.
So Ireland will win, that's a matter of fact, no nonsense, don't believe a word from Joe Schmidt or from POC about how good Italy can be.
Move on to Round 4 of the pool against France in Cardiff. Match of the tournament for the pair of us.
Both teams will qualify for the knockout quarter final stages  and that is where the 'real' RWC begins.
The fans from the Southern Hemisphere will only start arriving now, they expect their team to be in the quarter finals or else….
We should adopt a similar attitude and don't pay out bonus payments to our squad until after this stage.
New Zealand has been the best team in the world for the last 30 years, since the RWC began in 1987, but they only won 2 and lost in five so they can be beaten, and have no fear, Ireland can beat them if necessary this time in the big game.
We have not beaten them in 100 years, and they have beaten us in the RWC in 1995 43-19, but this is now a different century and the All Blacks do get nervous in a RWC game, and do get beaten.
Plan B is to win the pool and play Argentina in a knockout quarter final. The Pumas have to be respected for their RWC record (they reached the semis in 2007), we never achieved that.
I suggest you forget all the other permutations in the other pools and stick with Ireland's chances, get to a semi final and let the other team worry about us.
Selection time for the coach: We need to see the A team start!
Option One is to pick a team for Italy and which will run through to France a week later and possibly a quarter final, barring injuries
Option 2 is to keep changing the combinations from the previous games, if they are not 100% settled. Back 3, centres, front row.
The Canada game was the best test!
So, start with the Canada selection and see if you want to make changes? Fitness assured!
Back three, two Kearneys and Earls,
Centres: Payne – 4th successive start and Henshaw (time to play/start now). If not Earls at 12 and Bowe/Zebo to get a start (Zebo in replacements as the man for the back three).
Half-backs: Sexton and Murray ( with Madigan/Reddan certainties in the replacements)
Front row: Time to unleash Healy for a start with Best and Ross (replacements McGrath & White + Cronin)
Second Row: Captain Paul O'Connell with Ian Henderson, (Henry a double row replacement, possible Toner/Ryan)
Backrow: O'Brien – Heaslip (5th successive start), Peter O'Mahony (who appears to held under wraps? 3/6 starts), Murphy and Henry in replacements.
Selections on a postcard please to Joe Schmidt, Irish head coach,  London
Tier Two teams playing schedule:
The Sunday Paper one off RWC Rugby Pundits, woke up last weekend and discovered that there was a four/five day turnaround for some of the games at the RWC. Well, hard luck!
The schedule was published six months ago, but of course, they did not notice that. "It was not RWC time" for that piece.
They came to life after poor Japan had to play Scotland after beating South Africa.
Good business decision for RWC Ltd with three stadia packed with crowds of 90,000 over the weekend. Arranging Ireland to play in London ('Little Ireland') two weekends in succession has helped to swell the coffers.