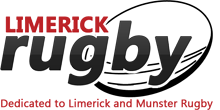 Is it time for a National Coaching Academy?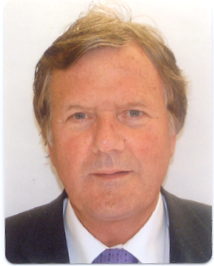 By Frank Quinn
THE annual general meeting of the IRFU last Friday provided some interesting facts and figures with honorary treasurer Tom Grace again impressing with his usual easy to follow statistics and informative charts during his down to earth presentation of the finances.
President Martin O'Sullivan of UL Bohemian gave a nice rounded statement of his tenure and the Chief Executive Philip Browne went into more detail about Irish Rugby in general.
A new President was installed for the coming year ­ Stephen Hildich (Ulster), a very well known former international referee and a very experienced administrator.
The story for 2015/2016 unfolded as follows:
Total income: €76 Million, an increase of €2m from last year. Total expenditure: €71m, (This includes €5 for "Amortisation of financial fixed
assets). Therefore total expenditure on "rugby" was then €66m. Surplus: €5m, for the year.
From the €66m expenditure: the big costs were
€45m (68%) for Professional game costs, including elite player development (professional).
This is up from €39.7m, in last years accounts. It includes a €5m contribution to Munster for a shortfall in their accounts. The Munster Branch also owes €10m to the IRFU for the Thomond Park development. It is a Branch in trouble with falling gates, not enough sponsorship and a downturn in
results. It was not a good report for the southern province and it is difficult to see them recruiting quality players in the next twelve months.
The Ulster Branch debt on Ravenhill has been cleared and the other provinces are also in the clear.
€10m / 15% for Domestic and community rugby: this is an increase of €1m from last year. So the percentage has increased from 13%. However it still pales in comparison to 68% for the professional game, which brings in 95% of total income. It was €9.2M in 2007 & represented 20% of the total expenditure.
– It is the backbone of the game, a substantial increase here would not go amiss. The €5m allocated to the Munster professional shortfall would do nicely.
– Of this €10m, ­ €3.2m is for YDO and Provincial Staff, School and Club support is €1.1m. Community rugby and other funding €2.4m.
Referees, €0.6m, Youth and school support is allocated €0.349m, €6.4m / 9.7% ­ Admin and overheads, €1.7m / 2.6% ­ Marketing, €1.7m for Depreciation, €0.9m for Grounds.
Womens 15 rugby costs are 1.8M and they are included in the professional game costs.
Other facts: under joint ventures:
The investment at cost for the Aviva stadium is €108m and there is no outstanding debt at the IRFU. It is reported that the FAI has a debt of €45m on the stadium
Rentals & renewals:
The rental income due to the IRFU for the Aviva stadium is €750,000 and from Thomond Park €9,500. 5,000 seats in the Aviva will be renewable in 2020; the cost of a ten year seat then
was €15,000 before the financial crash bringing in €75m.
The IRFU are budgeting to be borrowing from the banks until 2020!
PRO12: Opinion:
The Pro12 competition came under heavy fire from CEO Phillip Browne. Change is required to make it into a meaningful tournament. He said the revenues need to double or treble quickly.
The TV contract is worth €14m, ­ the Premiership is €50m and the Top14 is a whopping €97m. These are two highly populated countries of over 120 million people, whereas Ireland, Scotland and Wales combined could only muster about 15
million (ignoring Italy). So what do we expect? On a pro rata population basis our TV contract is in line with the other two tournaments.
I assume it was a deliberate effort at the AGM to put Pro12 under severe pressure to come up with more money. Ireland has a seat on the board of the Pro12 but do we have any influence? This is a very strong initiative at the AGM. One idea was a US franchise for the Pro12, similar to Super Rugby at Sanzar (Southern Hemisphere group) which has already embraced Argentina and has expanded to Japanese clubs.
If our gates are down by 50%, except for the interpro games, what would a US attendance be More importantly, what level of viewing figures by a local TV station?
How much would they pay for the rights?
What if there was no Pro12, where would our clubs play in addition to the European Cups? Apply to play in the Premiership, with its huge Irish population and very quick travel opportunities?
If there is no Pro12, we would not need the big squads we have now, expenses would be cut but where would that leave rugby in Ireland?
Could the British/Irish Cup (for A squads) be dragged up to this level of competition?
Changes: Opinion
Reduce the Pro12 to 33 games over a two year fixture list (From 44), catching up on the home and away system in a two year cycle. Avoid the international fixtures windows and so the best players are on view to the public for all fixtures, this will help with attendances.
Request the national coaching team to reduce the call-up numbers to a minimum and be well covered for the test matches. Release the "not required players" early on a Tuesday of match week, keeping the squad to 25/26 players for the 23 match squad,
This is similar to other national teams. In fact, Wales announce their test team early in the match week.
Global Fixtures
The global rugby calendar of games is currently under review by World Rugby, according to CEO Phillip Browne. Super southern hemisphere rugby break off their club fixtures for the month of June to accommodate touring international teams. If we were to travel after the super rugby season, it could be August/September and with the player welfare requirements, it would mean a delay back to the clubs until October/November. This
is unacceptable for the European Cup fixtures and he said it is not possible to change the 6N fixtures from Feb/March. A solution needs to be found by World Rugby / 6N and Sanzar, one of the groups is going to have to accommodate changes.
CEO Phillip Browne referred to generating better players quickly on a pathway to club and
international level, but, surely, we have academies for that?
Mr Browne said: "We cannot compete on the open market for world class players because we don't have the money. We have to live within our budgets. We cannot be the lender of last resort for the professional game for the clubs."
So what about the academies? Each year for the past five we have had 100 players in this system. Did some one do the graduation figures to prove that it is worth it? How many players have come through and are now playing at the national coaches criteria of European Rugby?
We have four separate academies, all operating independently at four different locations with individual coaches, physios, medical and nutrition staff at our clubs.
Why not scrap this system and merge them into a super elite national academy in one location which would be overseen by the National Coaching Team and reduced to 50 players?
Those 50 players should then be developed quickly to fulfil the IRFU aspirations and they must be available to club sides as required, on application to the academy.