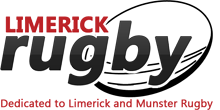 JJ is on the crest of a wave
AFTER the departure of Ronan O'Gara there was genuine concern about who was going to replace him in the Munster number ten jersey. Rog had donned it since the late 1990s and over  the next 14 years there was no serious challenger.
Suddenly Ian Keatley comes into the frame and then JJ Hanrahan,  who shot to recognition with UL Bohemian in the All-Ireland League. Both are similar players. They are good kickers, they carry well and the are intelligent footballers. Keatley made three significant line-breaks in the first three minutes of last Saturday's Heineken Cup win over Toulouse. It was a statement of intent. Each time he off-loaded perfectly and it was these incisions that led to the crucial opening Munster try. This Saturday against Glasgow Warriors JJ Hanrahan is expected to start at out-half and if he does, his performance will be keenly observed.
Unlike previous eras, there is keen competition for almost every position on the field these days in the Munster squad: "Yea, last season was something of a progression for a few of us but now the younger guys are driving on and want to be in the starting line-up every week," he said this week. "It's great to be still in with a chance of the Rabo and the Heineken but our focus this week is on the game against Glasgow Warriors. If they beat us it could be a problem because we want to have a home semi-final," said JJ.
Asked about the win over Toulouse last week-end, the Munster player joked about putting Paul (O'Connell) in for his try at the final play of the game: "I had no option, I wanted to get in myself but he was better placed," said JJ. "It was great to get some playing time against Toulouse. I missed out on playing against Brian O'Driscoll in the Aviva the week before. When I was coming on that night he was just going off. We had a plan going into the Toulouse game, we tried to  get front-foot ball as much as possible. We analysed the pack shape and tried to isolate some of their big guys at certain times of the game. Toulon will be a powerhouse to play against. They looked very good against Leinster particular the two Armitages who I thought were outstanding,"
,