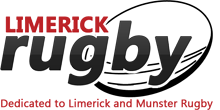 Jobs for the boys as Munster go 'all local'
(Pictured, New Zealander Tyler Bleyendaal in action)
By Aidan Corr
IT might be classed as 'jobs for the boys' but the challenge of finding employment within the provincial clubs when your rugby career ends is becoming more prevalent.
These are good times for those who would welcome 'keeping their hands in the game' as Irish rugby turned towards home produced talent for their various positions within their coaching set-ups.
Leo Cullen was confirmed as forwards coach with Leinster after years of commitment to the engine room of the blue pack; Jerry Flannery returned from his temporary role as strength and conditioning adviser with Arsenal Football Club in London to become scrum coach with Munster while at the same club Brian Walsh, formerly with Bank of Ireland, was appointed assistant coach. Former Munster greats, head coach Anthony Foley and Mick O'Driscoll are also on the payroll.
Former Ireland boss Eddie O'Sullivan's search for a new employer has been well documented and he went within a whisker of also joining Munster. His head coach tenure with Biarritz, which will be keenly watched on this island, provides a huge challenge for him and he joins Bernard Jackman, Mike Prendergast, Ronan O'Gara and Johnathan Sexton who are now all on French payrolls.
It is always a breath of fresh air to see Munster CEO Garrett Fitzgerald chair a 'meet the media' session and last week was no exception. Garrett is one of those 'what you see is what you get' guys, his is honest in what he says and you get the impression that he is hiding very little. He spoke this week about the decision to revert to an all-Irish coaching staff, the challenges ahead and the importance of the RaboDirect Pro 12 League: "There are certainly more former players available now than before and that could be relating to the employment situation in the country," he said. "It was not our intention to go all-local with our appointments (to the coaching staff) but that is the way it turned out. We have high aspirations in Munster Rugby, we want to win trophies because at the end of the day this is a business.
"The new set-up with the launch of the European Champions Cup could see the French and the English teams become stronger and the Irish squads may not be strong enough in this coming season. The draw for the group stages will be made on June 10 for the European competitions."
Looking at last Saturday's final of the Heineken Cup, he may have a point but nobody can deny that Munster ran Toulon very close in the semi-final and they would be capable of getting the better of Saracens had they reached the decider.
The CEO revealed that gate receipts have dropped over recent seasons but he added that this was a worldwide trend: "If anything there is too much rugby on television. The tv brings in money which is excellent but clubs must now seek other sources of revenue."
The Munster executive also told us that the club had met Eddie O'Sullivan prior to he (Mr O'Sullivan) accepting the offer of head coach from Biarritz and they had interviews with three other applicants, one Irish and two from abroad.
So, roll on the start of the 2014/15 season, kicked off with an away friendly on August 22 against Gloucester and a home game against London Irish the following Saturday: "We have not decided on a venue for that one yet," said Garrett Fitzgerald who, when pushed, was not prepared to speculate about a possible change of venue from Thomond Park.
So it seems as if the 'big' signings such as Dougie Howlett, Christian Cullen and Trevor Halstead, are over for the time being for Munster Rugby. They have their full quota of 'foreign' signings now so fingers crossed that number eight Robin Copland and backliners Andrew Smith and Tyler Bleyendaal do the business for the reds next season.