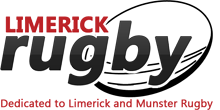 Leak of Keith's move may be a bit 'Early'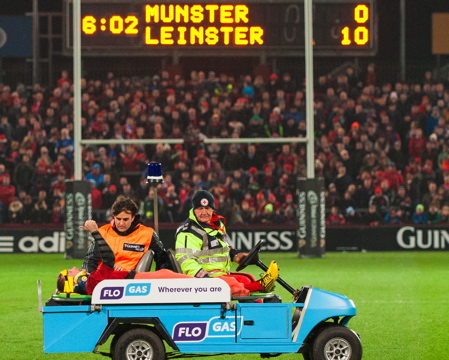 (Thumbs up from Keith after injury against Leinster this season. Pic, JOE BUCKLEY)
THE leaking earlier today of a possible move by Keith Earls to leave Munster and join Saracens on a three-year contract may well have caused the proposed move to stutter somewhat.
So far there has been no reaction from Munster Rugby and had the source of the leak not have had a close association with Independent Park in Cork, there would have been strong doubts about its authenticity.
Reaction within Sarries' social media has been modest to say the least. Most are surprised that the club would sign a winger when they are well served by the likes of Ashton, Ellery and Whyles and also have 7s star Nathan Earle on loan to London Scottish at present.
On this side of the Irish Sea, the proposed move is asking questions of the IRFU with Ian Madigan gone to France (Bordeaux) and Marty Moore already shining his boots for a spell in the Aviva Premiership with Wasps. In situations like this, there are two questions to be asked: Is it money or ambition? There have been hints that Joe Schmidt would prefer his squad of players to be plying their trade on this island, so guys on the move may well be putting their international careers at risk.
At 28 years of age and an impressive 46 Irish caps, Keith has still a lot of mileage left on the clock. His form this season, despite his injuries, has been impressive and he is a prolific try scorer. A move to England would, however, be a big challenge for him and the publicity now focused on the England club game through almost forensic tv coverage can provide a double-edged swore.
Should Earls decide to accept an offer from Sarries, it would be a major blow for Anthony Foley's Munster. It could get worse with Simon Zebo still not committing to the southern province and the clocking ticking on that one also. A move to France for Zeebs has been floating around since the beginning of the season and it has recently got extra legs with three different Top 14 clubs mentioned in recent weeks.
With two years to go before he enters his 30s, Keith Earls has justified early predictions within his native city that he was born to be a rugby star. He epitomises Limerick rugby. Son of Ger Earls, member of the Young Munster team that won their only AIL title in 1993, Keith started his playing career with Thomond, played schools with St Nessan's and won a Munster Senior Schools Cup with St Munchin's College. He went on to play senior rugby with Thomond, Young Munster and Garryowen before returning to Greenfields and has developed into one of the leading back five players in the international game.
Similar to the 'O'Connell for Toulon' saga, players' contracts can be drawn-out affairs and the last thing a player wants is speculation before the pen has been dipped into the ink.
If true, then it is an exciting prospect for Earls. He has the character and the ability to do well in the English game. It would be a big challenge, but so far he has handled every obstacle that has been thrown at him, so bring it on!
Munster's loss could well be Sarries' gain.