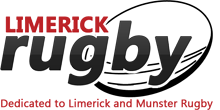 Leinster are still the favourites to retain the Champions Cup
By Frank Quinn
THE wagons are circling. With the three Irish clubs in the competition, all in with an opportunity to qualify, who can get to the knock-out stages?
The interpros over the New Year period provided mixed results and the most notable was Munster's win over Leinster at Thomond Park. With the juggling of the team selections it was an opportunity for many players to impress Joe Schmidt and, after the pool stages, it will be interesting to see if any newcomers make the grade.
Leinster are still favourites to retain the cup at 7/4 and Munster are a good bet at 9/1.
With just two rounds to go in the next two weeks the pools are now taking shape. The pecking order for the pool leaders is:
1. Racing 19 points, 2. Saracens 18, 3. Toulouse 17, 4. Edinburgh 15, 5. Munster 12 points.
The first four teams get home advantage in the quarter finals, so Munster just fall outside of this now. With two rounds to go there will be upsets and the pool figures will change.
In pool one, it is a two team race with Toulouse 17 points and Leinster 15 and there is a top of the table clash in January in round 5, Leinster are at home and this will probably decide which team takes the pool and the home quarter final. The other team qualifies as a second placed loser. Leinster to win.
In pool two the water is very muddy, the pool of death, with four teams separated by four points still in contention to take the pool. Munster top the table with 12 points and face Gloucester 8 away (beaten by Leicester last weekend) and Exeter 8 (top of Premiership) at home in the final game. Castres are on 9 points and are at home to Gloucester in the final game.
Munster, who top their PRO14 conference, are looking good and are now on form to take this pool and a possible home quarter final.
In Pool 3, it has boiled down to a two horse race with Saracens on with 18 points and Glasgow in second place with 14. They meet on the final day (19th Jan) to decide who takes the pool and the QF slot. Saracens are unbeaten and the former champions will be favourites and Glasgow can go through to the quarter finals. In round five Sarries play Lyon away who have zero points, while Glasgow play Cardiff. Saracens pool
In Pool 4, it is again a two team shoot out – Racing 92 are unbeaten and at the top with 19 points and Ulster on 14. There is a huge build-up to round five in Belfast where they meet in the top of the table clash.
Ulster complete their fixtures with a game away at Leicester, who have only one win – but better recent form – in a tough first season for Head Coach Geordan Murphy. Ulster have the incentive to make it to the knock-out stages in second place at a minimum and the home win over Racing is the key. Racing to take this pool and Ulster to qualify.
In Pool 5, it looks like a two team test and Newcastle, the early leaders have the outside chance with 8 points in comparison to leaders Edinburgh on 15 points and Montpelier 11.
The difficult run-in for the final two games sees Edinburgh away to Toulon and home to Montpelier in the last round shoot-out. Montpelier have Newcastle at home in round five, and now look the likely winners with Edinburgh going through also .
The last eight qualifiers looks like: (from top 10)
Leinster /Toulouse, Munster/Exeter, Saracens/Glasgow, Racing/Ulster, Montpelier/Edinburgh all in contention in their respective pools.
Five previous champions are included.
It will be difficult for the second placed team in Pool 2 (Munster's pool) and pool 5 (Edinburgh) to qualify. Ulster needs a win over Leicester and bonus point (win preferred) against Racing 92 to make the top 8.
Guinness PRO14 is the most successful in the top ten possible qualifiers and has 5 teams, England Premiership has 2 and the French TOP 14 has 3 teams in contention.
The Betting reflects the changes in the build up to rounds 5 and 6:
Leinster 7/4, Saracens 11/5, Racing 92 – 9/2
Munster 9/1, Toulouse 12/1. Montpelier 30/1
Edinburgh 40/1, Ulster, Exeter and Glasgow 50/1
In the Challenge Cup,
Connacht 13 points are in Pool 3 and in second place behind Sale on 16 points.
In the other pools, 1-5, Pool 1- Clermont has 20 points, Pool 2 – Worcester 13, Pool 4 – La Rochelle 15 and Pool 5 – Harlequins 11 in a very tight fight.