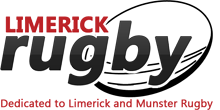 Let's hear it for the Irish Women's team!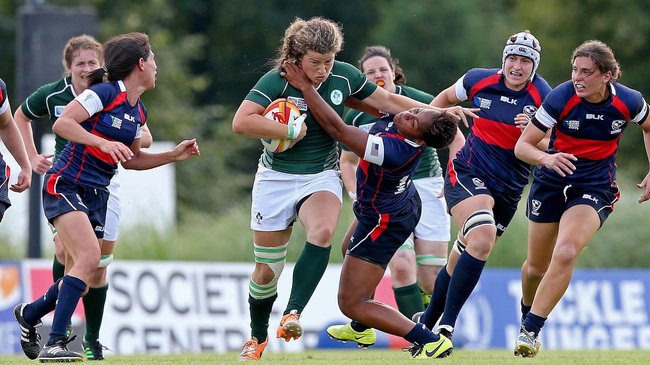 THERE were tears at the end from the Irish but they could well have been tears of joy. France had won today's play-off for third and fourth spot but much of the focus from this Women's World Cup will be on Ireland's performances.
The 'cailins' were absolutely brilliant. We looked in awe at their set-piece, their defensive set-up, their attacking flair and their overall commitment and their win over a fancied New Zealand epitomized the spirit of this squad.
From a Limerick point of view we felt so proud. Five on duty over the past two weeks were products of UL Bohemian RFC as well as students of the University of Limerick and the Plassey complex was quick to come out with compliments on the personal achievements of Niamh Briggs, Lynne Cantwell, Fiona Coghlan, Gillian Bourke and Fiona Hayes, all of whom are regulars users of the UL Sport Arena. As captain of the side, Fiona Coghlan was inspirational and after today's defeat by France (25-18), she described her squad as an "amazing bunch."
What can we say about Niamh Briggs? Impressive? Fantastic? Superb? A Class Act? Take your pick. On the biggest stage in women's rugby, she was a stand-out performer and her fine try today (the other coming from the equally impressive Grace Davitt) crowned a wonderful and memorable World Cup for the Bohs girl.
Skipper Fiona Coghlan's comments after today's play-off highlighted how hungry this Irish Women's team are for success: "We knew coming into it we were good enough to be to be top four so to get there, beating New Zealand along the way, was obviously amazing but this isn't how you want to finish. You get to the business end of the season, you lose two games and that's disappointing. Particularly after the first half I thought we played really well, second half, we coughed up a little too much ball and to give away a cheap penalty at scrum time isn't good enough. The girls are an amazing bunch, we're just a little bit disappointed now with the finish."
This was a punishing World Cup for the teams that advanced to the last four. Ireland recorded wins over USA, Kazischstan and New Zealand, were well beaten by a very strong England side (who lifted the trophy in the final today with a 21-9 win over Canada) and we could well have beaten France this afternoon in that 3rd/4th place thriller.
The win over the All Blacks will remain the girls' most memorable result. New Zealand had won four World Cups, had not lost a game since 1991 and had been unbeaten in 23 years. The Irish Women can now compare themselves to Munster who held the record of being the only Irish rugby side to beat the All Blacks (Thomond Park, 1978) up to now!
I remember waiting on in Twickenham some years ago to report on an Irish Women's international against England. It was not a pleasant experience with the English girls running up a high score. How times have changed. Ok, the girls lost heavily to England again this week but my goodness, did they give us good viewing with tremendous performances in the other games.
Well done Ireland's Women's rugby squad. You did yourselves and your country proud.