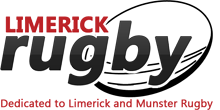 limerickrugby salutes the grace of BOD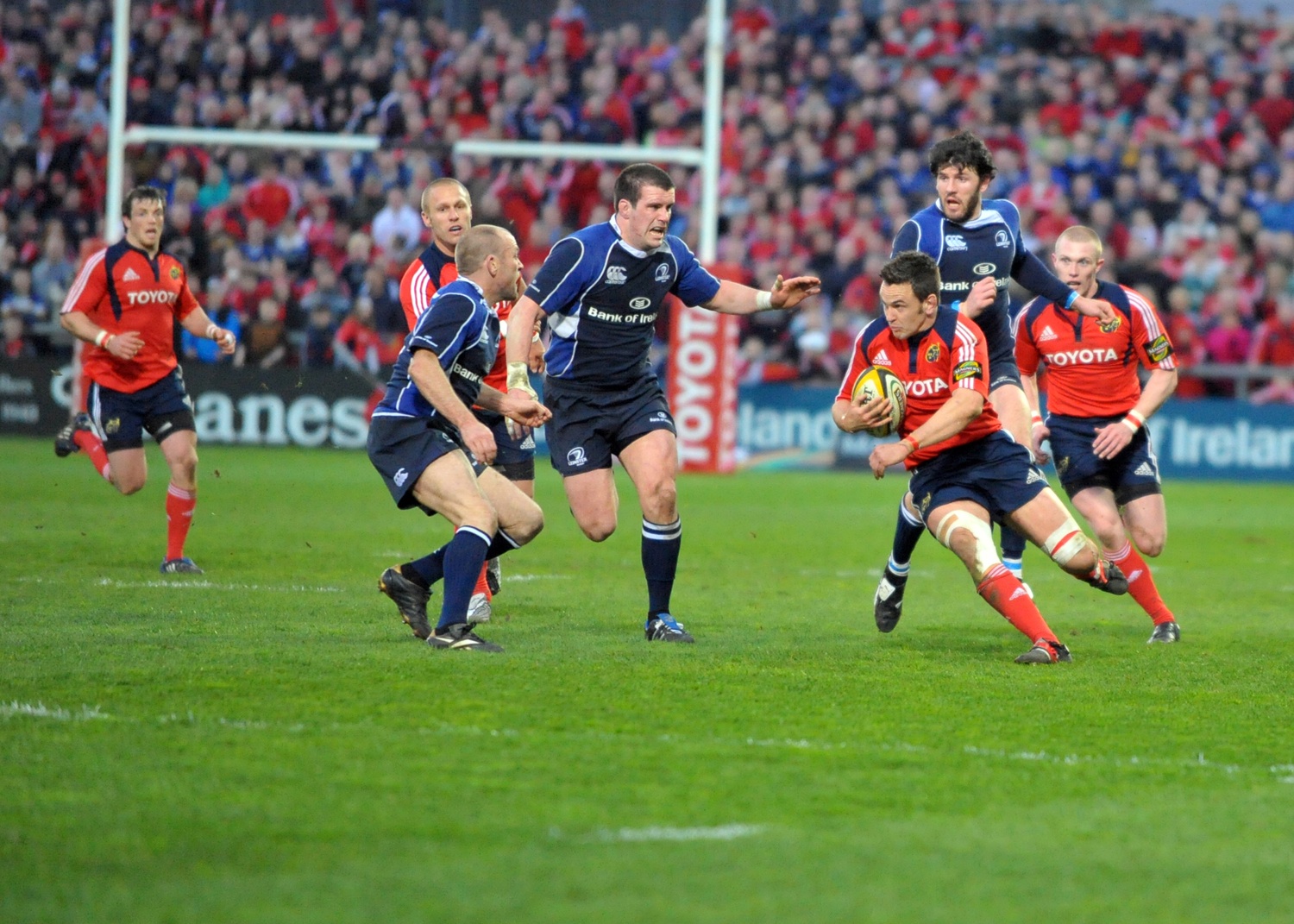 (Above, action from one of the great Leinster v Munster games)
THERE were times when Munster fans, particularly Limerick ones, loved games against Leinster. Mostly if they were in Thomond Park on wet and cold Saturday´s with the wind blowing in from the Ballynanty end and the home fans howling at every ball that went up in the air from the red kickers. Wins for the blues in those pre-2009 days were many but Croke Park´s hosting of the Heineken Cup semi-final that year changed the landscape of Leinster v Munster games dramatically.
Brian O´Driscoll, like many Leinster players, were still smarting from the defeat at the same stage of the HC in the old Lansdowne Road three years previous and they were determined to change the trend. ´Drico´s´interception close to his own line killed off any hopes of a Munster revival in Croker and the rest is history.
I had the privilege of being in Stade de France in 2000 when BOD lit up the rugby world with a superb hat-trick of tries. Two things I remember most of that occasion, apart from the one-man show: I happened to sitting alongside Ronan O´Gara´s brothers in the stadium and the complete apathy of the French players as Ireland began to pull away had to be seen to be believed. When O´Driscoll sprinted away for this third try the highly-rated French defenders just stood up and did not even give chase. That would not happen today.
It was a pity that Brian lasted only ten minutes in last night´s Rabo final win. The personal disappointment for him must have come close to missing out on selection for the Lions´ last tour victory over Australia last summer, but that is sport.
I am sure that I am joined by almost every supporter in this great rugby region of Limerick by acknowledging Brian O´Driscoll as one of the greats of our time. Had Munster a player of his calibre in the backline for over a decade, as Leinster and Ireland had, then more Heineken Cup silverware would have come south.
Was Brian the best ever to play for Ireland in that no 13 position? The jury is out on that one but he would certainly be a contender.
What made O´Driscoll special, apart from his pace, low sense of gravity, football ability and courage was his willingness to compete for every ball on the ground within his radar. At that, he was quite phenomenal. And grace? He had a lot of that too.
So where does Brian O´Driscoll´s future lie? Is it a pundit on tv and radio programmes, a columnist with some of the leading nationals or a quiet retreat into family life. Whatever his choice, we wish him well and thanks Brian for the memories.