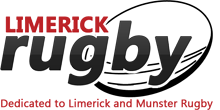 Munster confirm their all-local coaching team
BRIAN Walsh has been confirmed as Munster's assistant coach for the coming season while also on board are Ian Costello and Jerry Flannery. Foley, team manager Niall O'Donovan and Flannery are all former Shannon RFC players while Walsh was a centre with Cork Constitution and Costello an outstanding outhalf with UL Bohemian.
The Munster Rugby press release reads:
Munster Rugby can today confirm the backroom staff that will join Head Coach Anthony Foley and Team Manager Niall O'Donovan at the start of season 2014/15.
Next season will see a full provincial coaching panel in place with former Munster centre Brian Walsh joining the province as Assistant Coach, with responsibility for attack and backs, while Skills Coach Ian Costello has been promoted to Assistant Coach, with responsibility for defence and kicking.
Head Coach Foley and Mick O'Driscoll, announced as Technical Advisor in April, will be reunited with former colleague Jerry Flannery as he completes the coaching ticket as Scrum Coach.
The new coaching team will commence their roles on July 1st after signing two-year contracts that will see them remain with the province until at least June 2016.
The incoming Assistant Coach Brian Walsh has over 10 years of coaching experience. As the Head Coach of Cork Constitution he enjoyed a wealth of success over eight seasons, securing 2 All Ireland League and Cup titles, and 1 Bateman Cup. At national level the Cork-man coached the Ireland Club International squad in 2008 and 2009, and assisted with the Irish U21s in 2005.
A member of the Munster Rugby academy board for the past year Walsh most recently assisted the PBC Senior Cup team and Con U20s. From his club coaching days he has been instrumental in developing some of Munster's current squad with Simon Zebo, Peter O'Mahony, Duncan Williams, Billy Holland and Stephen Archer all benefiting from his tutelage.
The promoted Ian Costello, working with the Munster Rugby squad since 2011, has also held roles at Munster U20, A and academy level. A former Director of Rugby of UL Bohemians RFC the Limerick based coach assisted Foley with the Munster U20s and Munster A's before assuming the role of Munster A Head Coach in 2011 and leading the side to a British and Irish Cup title. He has been credited for aiding the skill development of Munster's current rising stars.
Former Munster and Ireland hooker Jerry Flannery returns to the fold after retiring from the game in March 2012. Life after rugby saw the Grand Slam winning player complete a Masters in Sports Performance at the University of Limerick before joining Premiership outfit Arsenal in 2013 for work placement as strength and conditioning coach. With 94 Munster caps and 41 Ireland caps to his name the Limerick-man will also work closely with the academy and provincial age-grade squads.
On confirming the backroom staff Munster Rugby CEO Garrett Fitzgerald said, "We have spent the last few months carrying out an extensive recruitment process and believe we have chosen the right candidates to take Munster forward.
"We have a unique situation here; in not only appointing all Irish coaches, we are extremely proud to appoint coaches that have learned their trade within the province. It is a reflection of the level of coaches on offer in Irish Rugby.
"With Anthony at the helm we look forward to seeing this group work together in achieving success for Munster Rugby."