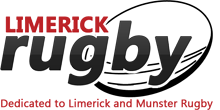 Munster injuries and European Cup confusion
A MUNSTER coaching source confirmed today that two players involved in the recent World Club 7s at Thomond Park, could be out for at least four weeks. Both Luke O'Dea and Van Der Heever may now be out of action until the Guinness Pro 12 meeting with Zebre in Thomond Park on September 19.
There was further bad news for head coach Anthony Foley with hooker Mike Sherry facing further surgery on his shoulder which could see him out of action for a further six months and Keith Earls injurying his knee at the Irish training camp.  He could also be out for four weeks.
JUST when we thought that the newly-formed European Professional Club Rugby governing body would instill new competitiveness and excitement into the biggest club rugby competition in the world, clouds of doubt are beginning to form.
Information sourced by the Irish Times indicate that all is not well between the major unions representing French and English rugby with Les Bleus fearing a tilt in control towards the Sweet Chariots.
A move to have the head office of the new EPCR moved from Switzerland to London, the appointment of a new chairman and the old chestnut of finance have all contributed to a cooling of relationships and with just eight weeks to go to the first ball being kicked to launch the new European rugby championship, worried frowns have appeared at the top table.
It now appears that the ERC Ltd's 16-strong staff, who are based in Dublin and who have successfully run the competition for over a decade and a half, are being recalled to ease the new body through the opening season.
Brian O'Driscoll's name has been thrown into the ring as a possible successor to Jean Pierre Lux who served the Heineken Cup so well of many seasons but this may appear to be a long shot.
More importantly, the new European Cups have yet to land sufficient commercial partners and are so far well off their financial target, although Heineken look set to remain involved in some form of partnership.
Interesting days ahead and the clock is ticking with early October looming closer by the week.