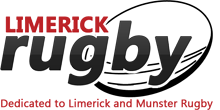 Munster's McMahon opts for pace in World 7s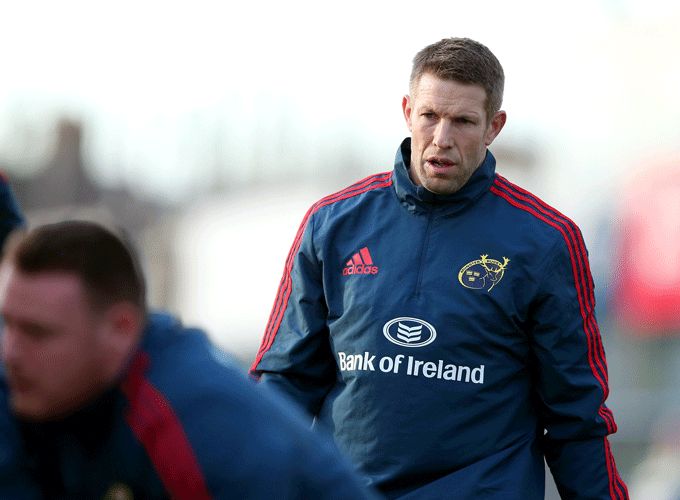 (Pictured, Colm McMahon at Munster training session)
WITH ticket sales brisk, Munster will be guaranteed good support for their Limerick World Club 7s campaign which takes place in Thomond Park this Saturday and Sunday.
They open their bid for glory with a game against San Francisco on Saturday (12.47) in Pool C where they are drawn with Daveta from Fiji, Moscow Saracens as well as the US 'Golden Gaters.'
Head Coach Colm McMahon has announced a 12-man squad which features a mixture of senior, academy and sub-academy players, and as expected includes Munster backs Gerhard van den Heever, Ronan O'Mahony, Luke O'Dea and Cian Bohane as well as back-row forward Shane Buckley. Obviously, emphasis is on pace. Ronan O'Mahony will captain the side.
Greencore Academy players Stephen Fitzgerald, Jamie Glynn, Ryan Murphy, Rory Scannell and Darren Sweetnam also feature and the squad is completed with the addition of sub-academy players Ned Hodson and Tomás Quinlan.
Munster are placed in pool C and they will face Saracens Moscow, San Francisco Golden Gate Rugby (SFGGR) and Fijian outfit Daveta Rugby on Saturday, with the play-off stages taking place on Sunday.
The Munster 7s Squad: is Cian Bohane, Shane Buckley, Stephen Fitzgerald, Jamie Glynn, Ned Hodson, Ryan Murphy, Luke O'Dea, Ronan O'Mahony Capt., Tomás Quinlan, Rory Scannell, Darren Sweetman, Gerhard van den Heever.
Tickets are available to buy online via Ticketmaster or from the ticket office in Thomond Park (Weds to Fri to 5pm). On match-days tickets will be available to buy from 10am from the Ticketmaster van at Hassett's Cross.
Prices: Weekend tickets from €25 adult, €5 junior.
Thomond Park will also introduce its first ever dedicated 'Family Zone' with specially designed activities for children throughout the day.
The knock-out stages take place on Sunday with the play-offs for 9th, 10th, 11th and 12th positions starting from 11.50 followed by the four quarter finals, Shield and Plate semi-finals , Cup semi-finals and the cup final which is set for 5.52pm.
Saturday's action begins at 11.15 and finishes at 6.20pm.
In between the games there will be on-field entertainment so get along to headquarters for what promises to be a week-end of high-quality rugby.