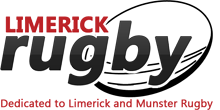 Munster's new 'attack coach' comes from rich rugby stock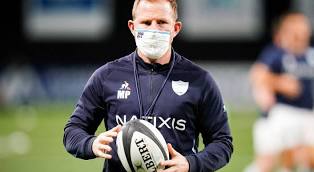 THE Prendergast name has been synonymous with Limerick sport for decades and it was nice to hear that Munster Rugby and the IRFU have confirmed that Mike Prendergast will join the province as Attack Coach on a three-year contract ahead of the 2022/23 season. The family have a long connection with Garryowen FC, the late Frank Prendergast telling me some time ago that the 'garryowen,' the 'up and under' kick, got its name when rugby was played in the Markets Field. Teams holding onto slender leads would boot the ball towards the Garryowen fields with the slope helping to waste precious time before it was retrieved.
On the hurling front, Ralph Prendergast was an outstanding athlete and a member of the Limerick hurling team of the 1950s. The Claughaun forward had the remarkable habit of playing in his bare feet so as to increase his blistering pace. Vincent Prendergast became the youngest goalkeeper to play in the League of Ireland when he togged out for Limerick AFC in the late 1950s in Dalymount and in more recent times Eoghan Prendergast gave long service to Garryowen FC while Mikey's brother Gearoid is currently head coach of Young Munster.
The former Munster player will join incoming Head Coach Graham Rowntree's coaching ticket from July, making the move from Paris where he has held the position of Attack and Backs Coach with Racing 92 since 2019. Mike has a wealth of experience of coaching at the top level and in addition to Racing 92 he has held assistant coaching roles with Stade Francais, Oyannax Rugby and Grenoble FCG since making the move to France in 2013.
On completion of his professional playing career in 2009 the scrum-half continued playing with his club Young Munster RFC while also progressing on the coaching front as he held Head Coach and Director of Rugby roles with the Limerick side.
On the provincial coaching front, he previously worked closely with Academy Manager Ian Costello and Team Manager Niall O'Donovan when overseeing the backline for the Munster A's that enjoyed British and Irish Cup success in 2012.