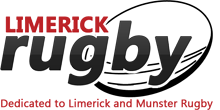 Newcastle West and Richmond crash out of the National Junior Cup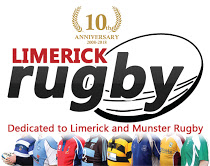 By Aidan Corr
EXPECTATIONS that Limerick may retain interest in the Energia All-Ireland Junior Cup came to an end around 4pm this Saturday with both Newcastle West and Richmond crashing out in their first round games. Richmond went down to visitors Grosvenor RFC while 'The West' also lost to another Ulster Kukri Championsip division one side, Dromore.
Richmond 15, Grosvenor 37: The half time score at the Canal Bank venue gave hope to the home support and at that stage it appeared that Richmond may get the upper hand in the second 40 minutes. The opening half was closely contested with the visitors leading by just two points, 8-10. Out-half Sean Considine kicked a penalty for Richmond but tries from Jordan Brown and Mitch McCombe for Grosvenor saw the northern visitors lead 3-10 close to the break. A well-worked Richmond try came just before the short whistle, Shane Halpin racing over after a fine backline break.
The kicking of visiting outhalf Peter Davidson was a telling factor as the second half got underway and it was his lengthy clearances that constantly gave his side good field position. A second try for Mitch McCombe, converted by Davidson, increased the Grosvenor lead to 8-17 after the home defence failed to deal with a soaring kick from the outhalf. That score changed the pattern of the game and tries from Ben Davies, Daniel Foden and a Davidson conversion pushed the lead to 29-8.
To their credit Richmond showed great character and some good approach work by their pack resulted in Barry Laffin getting in for a try which was expertly converted by Sean Considine to put a more respectable look on the scoreboard at 15-29 with 18 minutes to go. Grosvenor finished with some style with tries from Willie Rea and Johnny Farquehar and Peter Robinson added the extras for a 37-15 victory.
Dromore 38, Newcastle West 10: Newcastle West lost their unbeaten record this season when they made the long trip north to play Dromore RFC in Barban Hill. The Ulster League leaders got off to a great start and by half time Newcastle knew that they were going to have to find some early second half scores if they were to find a way back. Dromore were in the driving seat with a healthy 24-3 lead at the break, Sean Herlihy kicking his side's only three pointer.
The home side added a further 14 points in the second half while Newcastle West replied with a try from Jason Woulfe, converted by Sean Herlihy. This was always going to be a big ask for Ger Earls' side but, having had to travel without four key players, they still put up a good show against a quality side that has now won six out of their last seven games and could go far in this competition.
This Sunday the Munster Junior League 1 fixture between St Senan's and Galbally will take place in Jim Slattery Park (2.30).