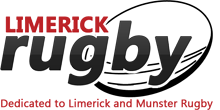 Newcastle West best as 'Saints' lack inspiration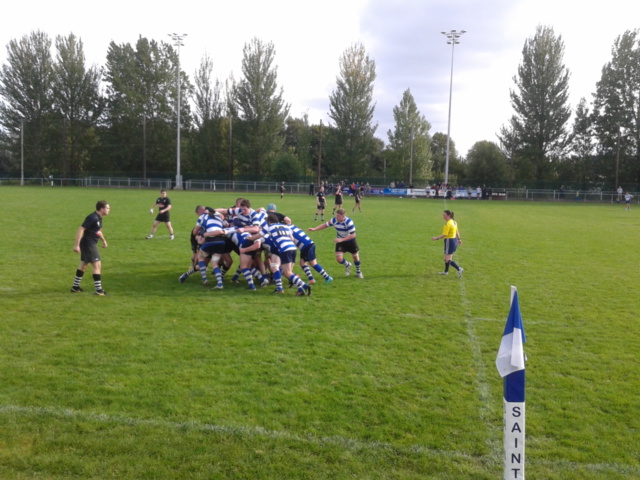 (Pictured, St Mary's and Newcastle West in action today)
NEWCASTLE West and Richmond were the only Limerick clubs to record wins as the Munster Junior League division one got off the ground this Sunday.
St Mary's 3, Newcastle West 20
It was 3-3 at the the break, Conor Whelan giving the visitors the lead and Steven Wyse levelling the tie for the 'Saints.' A try early in the second half from 'West' right wing Sean Berkerry put the county side into the lead and although the conversion was missed , Newcastle looked comfortable.
Newcastle West had the better of the second half with tries from Dean O'Brien and Berkerry pushing them 20-3 to the good at the final whistle.
St Mary's: Steven Wyse; Devlin Price, Stuart Lipper, Ger McInerney, Aaron Nunan; Eoghan O'Byrne, Ross Kelly; David Hogan, Stephen Shine, David Byrne; Barry Duggan, Robin Gallagher; Ruairi O'Donnell, Matthew Hickey, Craig McCallum. Replacements, Niall O'Donnell, Darragh Kerley, Daniel Hickey, Gerard Sheehan, Cormac O'Donnell.
Newcastle West: Stephen Kelly; Sean Berkery, Dean O'Brien, John Sheehan, Gavin Reidy; Conor Whelan, Sean Herlihy; Declan Moloney, Sean Corbett, Shane Magner; Sean Leahy, David Foley; Patrick Galvin, Rossa Dooley, Richard Langford. Replacements, Thomas D'Arcy, Alan O'Riordan, Gary McDonnell, Hugh Lane, Niall Kelleher.
Referee, Pamela Brown, MAR.
Richmond 29, Muskerry 13: Played in Richmond Park yesterday, the home side got their division one challenge up and running with a bonus point win over their County Cork visitors. It was 12-6 to the home side at the break but they had to deal with a Muskerry resurgence in the early stages of the second period.
Mike Kelliher scored an early try for Richmond with Jonathan Tully getting a brace and a fourth from Brian Mullins. Wayne Murphy chipped in with three conversions and a penalty.
Clonmel 39, Galbally 3: Galbally's only score was a penalty from Jack O'Mullane with the Tipperary boys proving too strong for their neighbours. This game was held up for 40 minutes because of a leg injury to one of the Clonmel. We wish him a speedy and full recovery.
Clonmel ran the ball well with their backline showing tremendous pace and cohesion and they should prove to be a force in the battle for this title.