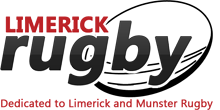 Newcastle West give dazzling display under the Saturday night floodlights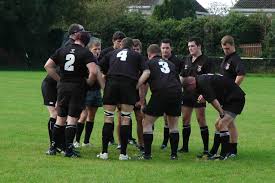 By Tim Mulcahy
Thomond 11- 24 Newcastle West
ON a crisp autumn Saturday in October where else would you be but inside in Woodview at the home of one of Limericks oldest rugby clubs Thomond. This match had added significance for the Newcastle West coaches as they were returning to their old stomping ground. Aidan O Halloran and Ger Earls would have soldiered with Thomond in their younger days.
With my usual crew unavailable to travel to the game I was offered the opportunity to be chauffeured in the veterans' car. I would like to thank Matt, Joe,Tommy and Mike for the entertainment on the journey. From great rugby days in Blackrock to the streets of New York, my trip down memory lane was most enjoyable.
Newcastle West continued their recent run of form when they defeated Thomond in the first round of the Munster Junior Challenge Cup. Having returned to junior ranks this year Thomond are a force to be reckoned with this year and they set their stall out early in this very entertaining game. The visitors kicked off and the home side showed their intent, running the ball at every opportunity. It was already clear that the defence of both teams would be tested in this encounter. Thomond's pressure paid off and they were rewarded with a penalty in the twentieth minute. Both sides were very even and no quarter was being given up front with two similarly matched packs slugging it out. An infringement by a Newcastle player proved costly and another converted penalty to the home side increased the lead to 6-0.
Darragh Fox was beginning to show prominence at scrum-half providing quality ball to his back-line. A strong break up the middle of the park by flanker Sean Corbett (my man of the match) saw Thomond concede a penalty which Sean Herlihy converted 6-3. With halftime coming close it was the visitors' pack who got the upper-hand and their picking and driving around the short corner was paying huge dividends. They were awarded a scrum near the home line and with John Walsh, Eoin O'Halloran ans Allan O'Riordan putting huge pressure on in the front row, it was Thomond who buckled and a penalty try was the reward for hard-work in the engine room. 6-10.
The second half was highly entertaining with both sides running the ball continuously, a bit of 'handbags' saw the visitors reduced to fourteen and Thomond scored a try to go 11-10 in front. What traditionally happens is that the team reduced to fourteen concedes scores but in this situation it was the reverse. Newcastle West scored two intercept tries in this period, one from Darragh Fox who had been switched to the wing and the other from Sean Neville, playing some great rugby in the centre,to increase the lead to  11-24.Both were converted by Herlihy who would finish the game with a 100% kicking record. Thomond'.
Newcastle West were best served on the night by Eoin O Halloran, Michael Burke and Dave Foley, while Sean Corbett's work rate was phenomenal.
Thank you to Thomond for the great welcome in the clubhouse afterwards. Thanks also to our faithful supporters whose travelling numbers continue to increase. The team know you are there.
On Saturday the 1st XV head for Dromore Co.Down for the first round of the All Ireland junior Cup. Dromore are currently top of the table in the Ulster Rugby Championship Division 1 with five wins from six games.
Newcastle West scorers, tries Sean Neville , Darragh Fox,  penalty try. Sean Herlihy 2 conversions, 1 penalty.
Squad; John Walsh, Eoin O Halloran, Allan O Riordan, Gerald Griffin, Aidan Quinlivan, Sean Corbett, Keelan Headd , Dave Foley, Darragh Fox, Sean Herlihy, Sean Neville, Ted Walters, Daniel Normoyle, Sean Murphy , Michael Burke, Tom Kelleher, Niall Kelleher, Cormac Nash, Gavin Reidy, Declan Moloney ,Stephen Lyons, Dayle Danaher, Niall Kelleher, Kenneth Browne.