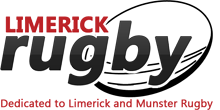 Not a good week-end for local rugby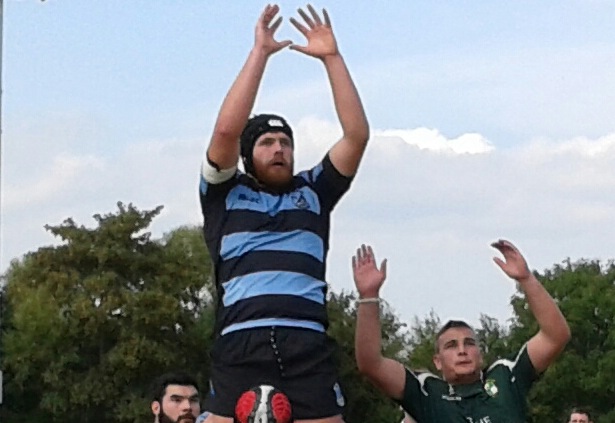 (Pictured, Shannon's late rally just came up short last Saturday)
THE limited club rugby coverage on our national papers did not make easy reading for Limerick fans today.
Of the eight local clubs in AIL action over the week-end, only one (Garryowen) could muster a victory. Throw in Munster's below-par Pro 12 performance at Thomond Park on Saturday night (going down 14-19 to the Ospreys) and the current dark cloud of under-achievement in this region becomes more apparent.
A glance at the league tables will do little to lift the gloom.
In division 1A of the Ulster Bank AIL, six Dublin clubs occupy the top placings with Limerick's lone representative, Young Munster, ninth out of ten. 1B provides a trickle of optimism with Garryowen third and UL Bohemian in fourth league position (both on nine points) but for Shannon, the prospects of a promotion challenge are not good. The proud Parish side, beaten in all three of their opening games this season, are struggling to find the balance between youth and experience. They point to the number of players who have moved on over the past few seasons, those who are in Munster squad and academy contracts and a continuing struggle to fulfill commitments to seconds and thirds fixtures. The rise to senior ranks of clubs such as Nenagh, Cashel and Richmond has also cut the supply to more established AIL clubs in the city and the current situation is that there are just not enough capable and committed players available.
It might yet be early days, but similar to an experienced tally-man's predictions after a few boxes were opened at a local election, the current league positions of Limerick's senior rugby clubs gives little indication of imminent silverware.
If the trend continues over the next few rounds of the AIL, then we could be seriously looking at some established local clubs propping up the tables at the end of the season.
Our guess is that 1B will hold the best hope of Limerick success. Garryowen, winners of two out of three games so far, and UL Bohs, on the same number of points, are third and fourth respectively. Shannon are bottom with a single point. There is also a genuine hope that Thomond will make a decent bid for promotion in 2A, despite losing in Nenagh last Friday night. They are currently fifth in the table and only three points off the leaders.
Biggest worry is division 2B where three Limerick clubs will fight it out for promotion, relegation or survival. Both Old Crescent and Richmond have lost their two opening games while Bruff (who did not play this week-end) have two points from one outing. All three would want to start winning games soon or they could be faced with a basement battle between themselves.
It has been a funny old Pro 12 so far this season with the top of the table reading Ospreys, Glasgow, Connacht. Munster are placed in sixth position but only a point adrift of the other Irish provinces above them, Ulster, Leinster and Connacht, in that order. Saturday's showdown in the Aviva is going to be interesting and a win for Foley's boys would provide a welcome boost. It is time for the Munster fans to really get behind their side, support them better in the Pro 12 and return to the days when the 16th man really meant something to the boys in red.