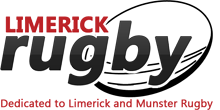 Old Crescent in Plate final: Young Munster and NCW out of Junior Cup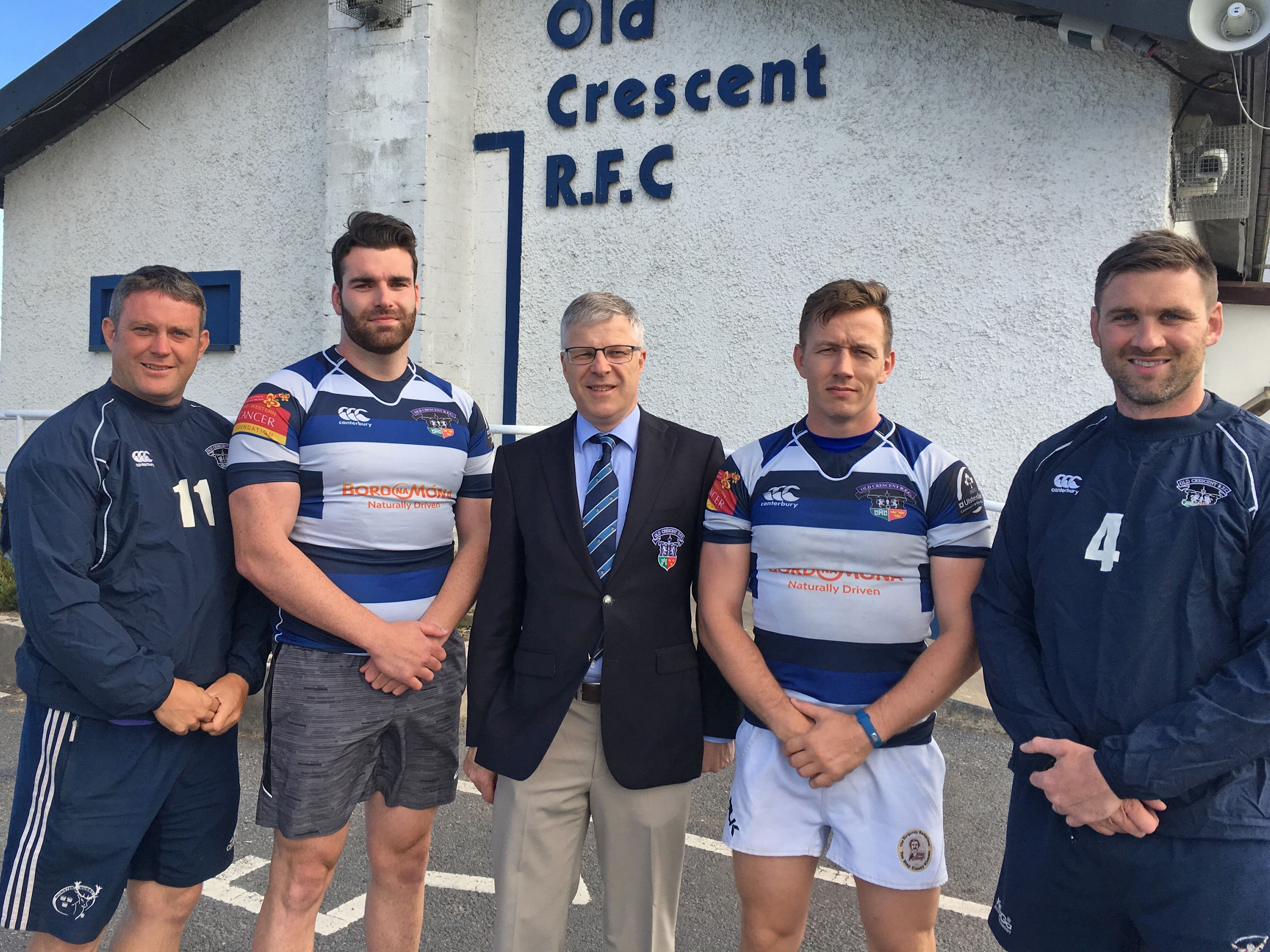 (Pictured, Old Crescent management will be hoping for Junior Plate success)
By Aidan Corr
THE curtain has come down too soon for almost all of Limerick's junior clubs. Today's results saw Newcastle West and Young Munster crash out of the Bank of Ireland Munster Junior Cup while Richmond finished their season with a win. Old Crescent keep the local flag flying and they will meet Tralee in the final of the Bank of Ireland Munster Junior Plate.
Tim Mulcahy reports on the Newcastle West v Cork Constitution match.
Bank of Ireland Munster Junior Cup:
Newcastle West 24, Cork Constitution 34
NEWCASTLE West welcomed Cork Constitution to Cullinagh for the first time in their history today. It was a very competitive game, and the might of one of the biggest clubs in Munster did not daunt the home side who, with a bit of luck could have stolen the game. When you are facing down players who are also playing AIL rugby for much of the season the size of the task reaches enormity.
Newcastle West gave as good as they got with man of the match Michael Burke scoring two tries, one of them coming from a fantastic training ground set piece which saw Tuaau break the line and send Burke over for his first touchdown. Michael has grown well into his role this year and has a long and bright future in the club. His second score was a great individual effort where he broke a tackle, took on two of the Con defenders, side-stepping both to go in under the posts. Brian O Sullivan's score came from a phase of 20 plus carries by forwards and backs before he touched down in the corner. Sean Herlihy kicked all three tries and also added a penalty.
Scorers for Newcastle West, Michael Burke two tries, Brian O Sullivan one try, Sean Herlihy three conversions and a penalty.
Newcastle West match day squad: Shane Magner, Caolan Moloney, Declan Moloney, Gerald Griffin, Dave Foley, Keelan Headd, Sean Herlihy, capt.; Ed Powell, Sean Murphy, Michael Bourke , Damián Kelly, Donal O Sullivan, Taliolega Tuaau, , Jason Woulfe. John Walsh, Sean Neville, Sean Corbett. Tommy Kelleher, Niall Kelleher, Brian O Sullivan, Cian Mulcahy
So the season is over for the 1st XV and it is time for Gaelic Football,Hurling, Ballybunion, Swimming, Golfing, Sailing, Gardening. When I look back to last July/August when the management team and coaches are working hard in preparation for the season ahead it's hard to believe it is eight months ago. To Mike O Riordan, Donal Egan, Liam O'Connor, Eoin Cahill your phenomenal work is much appreciated. Thank you also to our main grounds man Pat Collins who is the backbone of our grounds team for more years than I would like to say. The team is backed by a hard working committee who have left no stone unturned in ensuring the best coaching staff and facilities are available. Our president is a great servant to NCW RFC and I believe his airmiles account is a lot bigger from traveling home to so many matches.
Our coaches Aidan O'Halloran and Declan Edwards are professional to the core and bring the finer details to what we see Sunday after Sunday. Set piece moves don't happen by accident.
So how do we measure the past season? In my opinion we have had a very successful season. Let's look at it. Our supporters are outstanding, particularly at away matches and it is not unusual for our supporters to outnumber the home support. From sunny Sunday days in Cullinagh in September to hail storms in March in Abbeyfeale they travelled and their efforts did not go unnoticed by the team and the management.
Newcastle West RFC has built a squad of dedicated players from within and also have attracted players from outside, but it is the nurturing of local talent through the structures put in place over the last few years that are reaping the rewards. Michael Burke, Gerald Griffin, Sean Murphy, John Walsh and Jason Woulfe, to name but a few, have slotted in well among the elder lemons — some being more elder than others!
Here are a few stats from season 2018/19: Munster Junior League; 13 league matches played. 11 Wins,1 loss,1 draw, 54 points and finish second; Semi-Final Munster Junior Challenge Cup, Final of the Transfield Cup, Quarter Final Munster Junior Cup.
Some will comment that success is defined by winning silverware, but maybe not always. Success may also be defined by the journeys we make and what happens along the pathway of those journeys. The relationships we build, the friendships we make, the efforts we put in, the laughs, the tears, the comments, the insults and these all build to memories that cannot be taken from us.
So to the players, coaches and team management thank you for creating some great memories for us in 2018/2019.See you all in September or maybe in Bally B before then.
Young Munster 27, Highfield 31: High-flying in the All-Ireland League, top of the 2A table with 71 points, Highfield seem unstoppable this season and they registered a significant victory in Tom Clifford Park today. With home advantage, Young Munster would have been slight favourites but they came up against a Cork side that appears to be determined to bring back the good times to Woodleigh Park.
Bank of Ireland Munster Junior Plate semi-final:
Midleton 18, Old Crescent 21: This was a cracker of a game with the Rosbrien boys edging it by a three point margin. Crescent have been the surprise packets of this competition this season and they will be fancied now to go the full distance when they meet Tralee in the decider.
Crescent scored all their points in the first half and led 21-8 at half time. They had to do some serious defending in the second period and they can thank Paul Collins, who scored a try and also landed a few penalty kicks, for getting them into this decider.
Munster Junior League, division one:
Richmond 21, Clanwilliam 17: This might have been their last game of the season, but both these sides were out to finish their campaigns with a victory. Clanwilliam led 7-10 at the break, Shane Halpin scoring the Richmond try and Brian Mullins kicking a conversion and a penalty. Clanwilliam replied with a second half try and conversion but a try by Sean Considine and a penalty and drop goal from Brian Mullins saw Richmond lead by a point, 18-17. A late penalty, kicked by Darragh Clancy, sealed the victory for the Canal Bank club who can look back on the season with some satisfaction having won the Munster Junior Challenge Cup.
In the other Bank of Ireland Munster Junior Cup games played today, Clonmel beat Kilfeacle 20-11 and Cashel beat UCC 27-17. In the Plate, Tralee beat Waterford City 27-12.