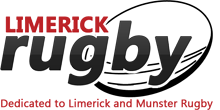 Old Crescent launch a major club fund-raiser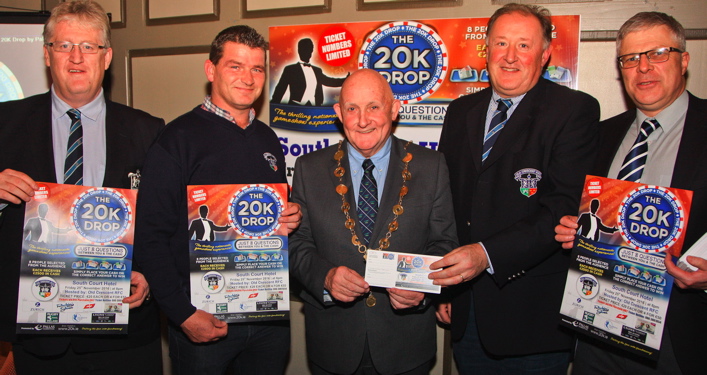 (Pictured at the launch of a major fundraiser, 'The 20k Drop' for Old Crescent RFC in the Hurlers Bar were, from left, Tim Duggan, Senior Vice President; Anthony O'Dwyer, Committee; Cllr Kieran O'Hanlon, Mayor of Limerick City and County; Pat Monaghan, President, Old Crescent RFC and Peter Doyle, Senior Vice President, Old Crescent RFC. Photo: Dermot Lynch)
OLD Crescent RFC announced it will host the new nationwide show "20k Drop" as a major fundraising event in the South Court Hotel on Friday, 25th November, at a launch reception in the Hurlers Bar in Castletroy this evening. The
launch event was attended by the Mayor of Limerick City & County, Councillor Kieran O'Hanlon.
The 20k Drop is run nationwide by Pallas Marketing and is similar to the TV show 'The Million Pound Drop'. Each of the eight contestants selected will receive €2,500 and must place their money on each of 8 correct answers. Having answered the eight questions, the contestants will keep the remaining amount.
Announcing the 20k Drop fundraising event, Pat Monaghan, President of Old Crescent RFC, said "Old Crescent has doubled the size of its grounds at Rosbrien in the last year and the proceeds from this fundraiser will go towards the long term development of the sporting facilities at Rosbrien. He extended an open invitation to all members, supporters and friends, of Old Crescent to attend the 20k Drop event in the South Court Hotel on the 25th November".
Mayor of Limerick City & County, Councillor Kieran O'Hanlon, congratulated Old Crescent on their achievements both on and off the field in recent years and he wished the Club every success with its fundraising efforts.
Pat Monaghan said the Club are delighted with the response from local companies who have come on board as major sponsors and advertisers, and he concluded by thanking the Old Crescent 20k Drop major sponsors, ABP Foods, Bluebird
Homecare, Energia, Lyons of Limerick, Rockin Joe's Diner, Rugby Travel Ireland, and Zurich Life and Pensions, for their support.
Launch attendees were given a preview of the show. Tickets for the 20k Drop are priced at €20 each or €50 for 4 and can be purchased from any Old Crescent committee member. Tickets are expected to sell out in advance of this most entertaining and fun-filled show and people are encouraged to purchase their tickets early.