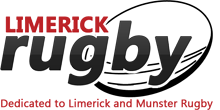 Old Crescent proud of Eoin Reddan's contribution to the club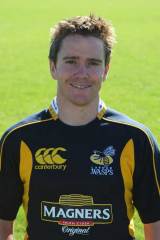 REACTING to the announcement of Eoin Reddan's retirement from rugby, Pat Monaghan, President of Old Crescent RFC, congratulated Eoin on a magnificent rugby career and expressed the best wishes of everyone in Old Crescent RFC to Eoin and his family for the future.
He said "Eoin learned his rugby in the Under Age Section of Old Crescent RFC and he never forgot his roots. Eoin played senior rugby for Old Crescent in the All Ireland League before his stellar professional rugby career. We were immensely proud when Eoin listed his club as Old Crescent RFC in the Rugby World Cup programme last autumn.
"The Reddan family have very close links to Old Crescent RFC and we look forward to welcoming Eoin back to his spiritual home in Rosbrien many times in the years ahead".