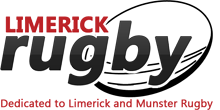 Our first salvo of Rugby World Cup 2019 speculation
By Frank Quinn
ALTHOUGH it is only August 6, there has been much speculation about Ireland's chances of reaching the last four of the Rugby World Cup which runs from September 20 to 2nd November, 2019 in Japan. The Ninth Edition since 1987.
Already the southern hemisphere teams are featuring heavily in the previews, and rightly so, as they 'own' the RWC having won seven out of eight versions. The only one to break their strangle-hold was England, who won in 2003 in Australia.
The only other team to ruffle their feathers was France who lost in three finals losing twice to New Zealand and once to Australia.
IRELAND:
We need to focus on ourselves and Pool A, which we share with Scotland, Japan, Russia and Samoa. We play them in the above order starting on the 22nd of September in Yokohama at 8.45 am. We finish with Samoa on the 12th of October.
We have some warm-up games to distract us but they should help Joe Schmidt and his team to make the final squad selection.
Our main concentration will be the 22nd September game against Scotland, who have a better record than us at the RWC finals. Ireland Beware! They have spoiled many a party.
Gregor Townsend (Head Coach of Scotland) is thinking the same as us. He too wants to get to the play-off stages. Does he go for broke in the first game to win the pool against us? Is he nervous, does he hedge his bets with his team selection and wait to win the last three games with his full squad? Think outside the box, all the coaches are serious, professional and ambitious.
We don't need a goal. We want to get to a semi-final.
Just in case you have forgotten, there are four pools of five country qualifiers and the winners and runners up from the four pools meet each other in the quarter final knock out stages.
This is the KISS version of the RWC: 'Keep It Simple, Stupid.'
In the pool stages we want to be the winner and play a runner-up from another pool. It is obvious then that if we are runner-up in our pool we will have to play a winner. We do not want to play a pool winner.
In addition to winning the pool, we then want to go on and win a quarter final. Ignore the speculation, it really does not matter who we play in a quarter final as at that point all eight knock out qualifiers are the best in the world. To be the best we have to beat the best.
What we do need is planning. We must have our best team available for the quarter final game, all fit and well and rearing to go the extra mile for Ireland. To bring us to a place we have never been before. We have failed in the eight editions so far. In effect this means man/player management during the pool stages, rotation of the 31-man squad in many positions. It means taking positive executive decisions, not a gamble, on certain games to "preserve our players" and rotate the squad. We have not been brave enough in this area in the past.
We play Samoa in the final pool game with a week to run for the quarter finals. The Islanders qualified with their own brand of well known quick physical rugby.
New Zealand have taken chances in the past and have started a completely different 15 in a pool game at these finals.
'Who to rotate and when' is the professional key to advancement as well as managing the squad. Joe Schmidt is charged with that. Our Head Coach is in his final tournament in this position and will benefit from his previous experience at the RWC 2015.
One other fact of life, let's be clear on this, is that we should not really worry who Joe Schmidt selects in his thirty one man squad. He has started off with a selection of forty plus players and he can add or subtract during the training/preparation/ friendly game period. He has selected the very best of our Irish qualified professional rugby players available.
He may end up with forty five very eligible hopefuls in his selection which he needs to reduce to 31 (17 forwards and 14 backs is the usual breakdown) by the 8th of September and submit to the RWC management.
Joe will nominate at least six non travelling hopefuls, for key positions, as standbys (ready to fly, to keep themselves in shape at their pre-season club sessions).
Joe Schmidt's record as Head Coach of Ireland 2013 – 2019:
Played 67 test matches, Won 49, Drew 1, (74.6% unbeaten) Lost 17. He is the most successful coach we ever had.
The first RWC was in 1987 and they are held every four years. The stark reality is that we failed to make it to the knockout stages in 1999 and 2007. On six other occasions we did get as far as the quarter finals and then we did not progress any further, it was as if getting to this stage was our final.
There are many statistics I could throw at you but here's one: we beat South Africa in November 2006 at Lansdowne Road and they won the RWC in 2007 and we did not get to the knockout stages. Ignore previous and warm up games!.
Very exclusive club of finalists: Only five countries have competed in the eight RWC finals to date.
New Zealand has won three, Australia and South Africa have won two each and England won in 2003. France was beaten in three finals – this is the Exclusive Club we need to belong to in 2019. (These are the five club members)
Twelve Countries only have qualified for the knockout stages in eight editions, from twenty finals qualified countries in each RWC.
We have had seven different coaches and seven different captains in eight editions.
156 players have represented Ireland at the RWC final stages from 1987 to 2015
Brian O'Driscoll and Paul O'Connell represented us at four each and both were captains.
Ten Irish referees have officiated at RWC finals 1987-2015.
In spite of World Rugby's advancement in globalising the game, it comes down to twenty RWC finalists and the readers of this article on limerickrugby.ie can probably name the eight/nine countries which will make it to the last eight qualifiers in Japan.
Pool A: Ireland, Scotland, Japan, Russia, Samoa
Pool B: New Zealand, South Africa, Italy, Namibia, Canada.
Pool C: England, France, Argentina, USA, Tonga
Pool D: Australia, Wales, Georgia, Fiji, Uruguay
(In the quarter finals it is Pool A V Pool B and Pool C V. Pool D, for winners and runners up on the 19/20th October)
Betting outright:
New Zealand 6/5, England 5/1, South Africa 11/2, Ireland 13/2, Wales 7/1, Australia 18/1, Argentina and France 33/1, Scotland 33/1. (Top 9 favourites)
Match Betting: Game One for us: Ireland 2/7 Scotland 11/4 (on 22nd September)
Ireland beat Scotland 22-13 in the 6N at Murrayfield on 9th February, 2019.