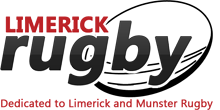 PBC scrape home after thrilling SMC come-back
By Aidan Corr in Musgrave Park
PBC 35, St Munchin's 29
ALL the excitement of this cracking semi-final played in Musgrave Park was in the last quarter but despite a gallant effort St Munchin's just failed to get to the finsal. Playing against the wind in the opening half St Munchin's got the worst start possible. A break in midfield sent left wing Tom Coughlan chasing down the flank and he went all the way to the line. Ben O'Connor's conversion was accurate and the Corbally side were trailing 7-0 before they handled the ball. It got worse for the Limerick sfde when centre James O'Leary raced in and with Ben O'Connor converting both scores PBC were comfortably in from by 14 points to no score. Munchin's reploied ewith an unconverted try by Matt T'Pau but PBC's reply was again and they increased their lead to 21-5 with a third converted try. There was a ray of hope when Oisin Minogue raced over but once again the conversion failed to find the target. At 21-10 and the wind in their favour in the second half, the visitors would have settled for that score at half time but PBC were in merciless mood and they added a further brace of converted tries that really put this semi-final to bred. Knock-ons and turn-overs were the order of the third quarter for the Corbally side and even with the elements in their favour, they continued to struggle to get a footing in the opposing half.  All  of a sudden their fortunes changed and a Gordon Wood try lifted the spirits, followed by a similar effort from Oising Minogue and Wood again split the defence as St Munchin's bridged the gap to six points, 35-29 with minutes remaining.
Munchins were camped on the PBC line in the final minutes but they just could not gain that necessary metre that could have given them victory,
Pinergy Munster Schools Senior semi-final:
PBC, St Munchin's College
PBC: Ben O'Connor, James Wixted, Gene O'Leary Kareem, James O'Leary, Tom Coughlan, Harry Murphy, Liam Tuohy; Maurice Minogue, Michael O'Sullivan, Thomas McCarthy, Daniel Noonan, Cian Murphy, Fionn Roussel, Alexander Alderson, Rory O'Shaughnessy (c).
Replacements: Max Dillon, Peter Wall, George O'Keeffe, Alex Davenport, Oscar Squires, Daniel Foley, Oscar Nangle, Scott Kelleher, John Wigginton Barrett, Luke Sisk O'Mahony.
St. Munchin's: Matthew Te Pou; Adam Cusack, Oisin Pepper, Gordon Wood, Tom Wood; Cillian O'Connor, Jake O'Riordan; Rían Burke, Peter Dougan, Tadhg O'Brien; Mark Walsh, Callum Black; Danny Williamson, Oisin Minogue, Liam Angermann.
Replacements: Ben Noonan, Sean Rice, Oskars Vitolins, Billy Power, Tommy O'Driscoll, Tony Foley, Rory McDermott, Conor McCarthy, David Keane, Azad Mohammed, Donal Kenny.
Referee, Frank Murphy