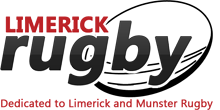 Rassie ups the pressure as season start beckons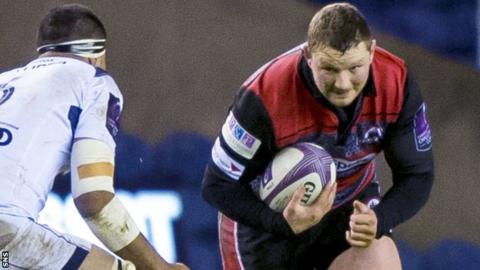 By Frank Quinn and Aidan Corr
(Pictured, new Munster prop John Andress)
Rassies' Bullet Points: Starting with the small things, we want everything to be world class. If there is no massive improvement (in Munster's progress) we are not achieving what we are setting out to do. If we go in search of new players we want to be sure that we are getting the right guys. We will be looking at the number ten position. New signing Jean Kleyn has tremendous potential. We will definitely be using Paul's (O'Connell) experience when the set-up is installed.
Anthony Foley: "A satisfactory season would be not to lose any games at home. We'll be a hard team to beat."
CHANGE can bring its mix of excitement and anticipation but it also carries its share of fear and challenges. Munster's recent press day at The Pavilion, based in the ever-increasing hub of efficiency that is the University of Limerick, gave us a taste of what to expect from the southern province as they embark on season 2016/17
Most of the focus on a day when Felix Jones, Jerry Flannery, Anthony Foley, Jacques Nienaber and John C 'Rassie' Erasmus were all made available to the attending press, was on the club's first ever director of rugby.
The former head coach at the Stormers and Cheetahs and South African High Performance Director to the Springboks from 1997 to 2001, Rassie spoke highly of the facilities, explained his reason for coming to Ireland with his family at this stage of his career and handled his 'interrogation' with honesty, professionalism and no shortage of charm. The 36 times capped, 6'3" former Springbok flanker, who was last based in Capetown, comes to Munster on a three year contract.
Looking at the overall situation within the new coaching line-up there are sure to be aspirations, inspirations and a fair share of perspiration to come until the real games start on September 3rd, away to Scarlets in the Guinness Pro 12.
It was reassuring, during the two hours of questions and answers, that Rassie has already fitted in well. He and his family will live in Limerick, he welcomes the new directive that all squad members be resident by Shannonside and says that he was influenced by the happy experiences that other South Africans, such as CJ Stander, Gerhard van den Heever, Shaun Payne, Jean de Villiers and BJ Botha have had here.
News from a source close to the squad indicates that Rassie is already a 'hit' with the players and staff. He made sure to include the comment that he is "very happy to be joining a coaching team that has vast experience of the Munster set-up" and there was a general good feeling about his first series of intereviews that day in Limerick.
Already a few changes have taken place. There will be more training sessions, two per day on some occasions; Erasmus and his defence coach Nienaber already know what brand of rugby they want to introduce and, as director of rugby, Rassie will run the show with head coach Anthony Foley implementing the plan.
It is unlikely that the Director of Rugby title will see the South African make many visits to local AIL fixtures or club games down the pecking order during his tenure of office. Updates on players on the fringes look likely to remain with other members of the Munster staff and he admitted that results on the pitch over the coming months will reveal whether progress is being made or not.
Apart from the two South Africans, the rest of the Munster coaching staff are all Limerick-based: Jerry Flannery, scrum coach; Felix Jones, technical coach and Anthony Foley, head coach while Fiona Murphy remains as communications and press officer.
Rassie is fully aware of the Munster ethos tradition and reputation and although, as DOR, he is also aware of the off the pitch stuff (including the province's financial position at the current time) he wants "to bring the fans back and give them value for attending."
During the interview he does admit to being ambitious and to have as a goal "an international head coach job when I'm getting near 50 would be challenging" but in reality he is only 43 and while he was recently in the mix for the South African job when it became available, he might be in a better position after three years with Munster. This is a good southern hemisphere trait and we applaud his attitude and approach.
As it is too early to try to assess and make an opinion without a match being played, we need to judge on what we see. Already the new Munster set-up looks very encouraging.
This is a company situation. He has brought in his own number one backroom staff member to watch his back and make a huge contribution to the success. In addition he has the current staff in the form of Anthony Foley and Jerry Flannery and added local man Felix Jones as technical coach. Rassi needs to encourage the local staff and gain their confidence by showing good management skills and embracing their contribution.
Anthony Foley met with Garrett Fitzgerald, CEO and Erasmus on his first visit and embraced the sentiments of appointing a DOR as necessary in their current situation.
Anthony seemed relaxed and comfortable in his skin, probably realising that something special was necessary for a big rugby brand like Munster at this stage. He was happy to survive the PRO 12 at the end of the past season and qualify for the European Cup.
Although not helped by the Erasmus announcement with three very important games to play for qualification, he showed admirable courage and ability to get them through.
Similarly Jerry Flannery went through this patch of indifferent form with Foley and he too welcomes the input of new blood and coaches to add impetus for the new season. Jerry is singularly very laid back and is looking forward to the coming campaign with enthusiasm.
According to Rassie, Paul O'Connell will be more involved than his appointment with the Academy indicates so we can expect the big Young Munster man to be prominent when the real business of European Cup and Pro 12 battles arrive.
The new players brought into the squad this season will add bulk. Prop John Andress, Darren O'Shea, John Madigan and 6ft 8ins Jean Kleyn are bulky boys and centre Sammy Arnold has also impressed in training.
Good times ahead for Munster? Let's hope so.