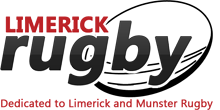 Record returns for Rugby World Cup 2015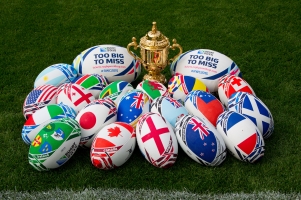 By Frank Quinn
A NEW report just released confirms record-breaking figures from Rugby World Cup 2015. With 2.47 million ticket sales and 409,000 international visitors, the bar has been set very high for the RWC 2019 in Japan and for Ireland's bid for 2023 or 2027.
World Rugby (Owner RWC Ltd) has not disclosed its profits from the event yet, to compare with the Profits/Excess over previous years but the 2015 event in England Wales set new records across the board in attendance, viewership and competition.
The £2.3 billion economic output generated saw £1.1 billion directly added to UK GDP while the 406,000 international visitors stayed an average of 14 days each in the UK, providing tourism and economic benefits to the host nation.
There was also strong regional impact at the heart of nationwide benefits
Rugby World Cup 2015 was the most economically-successful Rugby World Cup ever, with nearly £2.3 billion generated in economic output according to The Economic Impact of Rugby World Cup 2015 report published by EY.
In fact, England 2015 was the most competitive, best-attended, most-viewed, most socially-engaged and most commercially successful of the eight tournaments to date and the biggest sporting event of 2015, reinforcing the tournament as one of the world's most prestigious major sports events.
Visitors came from 151 nations and supported 34,000 jobs or volunteer roles the length and breadth of the host nation.
With 2.47 million ticket sales, RWC 2015 was the fifth largest single-sport event ever held. In addition, 98% of available tickets were sold and there were packed crowds at all of the host cities, regardless of stadium size or fixture. As well as huge attendances in the traditional rugby heartlands of the Midlands and South of England, six matches were held in the North of England (Newcastle, Leeds and Manchester), where 291,000 tickets were sold.
44-day global shop window for the UK and rugby
80% of international visitors said they would return to the UK, 80% of fans said they had an exceptional experience, £2,400 was the average spend in the UK per international visitor while 34,000 jobs were created or supported.
£1 million was raised for Tackle Hunger (UN World Food Programme, official humanitarian partner of RWC 2015)
£958 million was spent in UK by international visitors, £2.7 billion was attributed to inward UK investment directly related to RWC 2015 and UK retail sales (Office of National Statistics): 1.8% (September '14 / September '15) again in part attributed to increased leisure spending around RWC 2015
RFU CEO Ian Ritchie commented;
"We wanted Rugby World Cup 2015 to be a celebration of rugby, which inspired the country, and the world, to play and support the game. The team at England Rugby 2015 and the RFU are proud of the tournament we organised and hosted."
International visitors bring significant benefits to host cities across England while international tourists travelled far and wide across England and Wales, bringing significant benefits to the host cities and beyond. On average, the 406,000 international visitors for RWC 2015 each stayed for 14 days in the UK, spending a total of £958m with a breakdown of £270m on accommodation, £233m on leisure activities, £188m on food and drink, £156m on travel and £111m on retail.