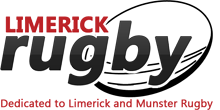 Richmond v Newcastle West: a game worth seeing on Sunday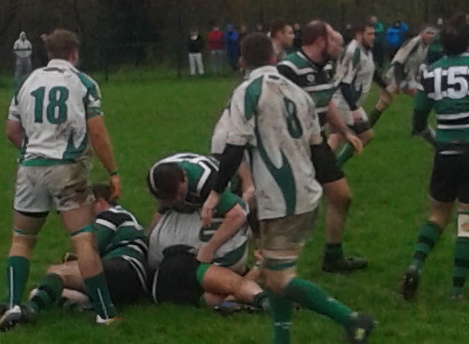 By Aidan Corr
THE Munster Junior Leagues continue next Sunday with the meeting of Richmond and Newcastle West in Richmond Park one of the highlights of a busy fixture list. Richmond's game against St Senan's was called off last Sunday because of an unplayable pitch and this game, when re-arranged, could be crucial in the race for the title.
Newcastle West suffered a rare home defeat last week-end when they lost to Kilfeacle and District, the visitors snatching victory right at the death with a penalty kick. The county side has been playing well over recent weeks and Richmond will have to be at their best to the win that keeps them on track.
Abbeyfeale also have a difficult task and after their home defeat last Sunday by Clonmel and they face a Bandon side that leads the Cork charge for league honours. 'Feale have slipped a bit in recent weeks and they need to get some points from this fixture if they want to keep clear of the dreaded trapdoor. Liam O'Connor has been getting on the scoresheet for them in recent outings and they always rely on placekicker Tom Hassett to get points on the board but they face a stiff test against Bandon.
Galbally suffered a big defeat against Waterpark and they remain rooted at the bottom of the division one table. They have struggled from the start of the campaign but they will be happy that they have advanced to the next stage of the Munster Junior Cup and will host Newcastle West in that competition on February 18.
This Sunday Galbally face fellow-strugglers Youghal away from home and there is little doubt that they will give this one their best shot in the hope of a dramatic late Houdini escape from division two rugby next season.
St Mary's also had their game cancelled last week-end and they entertain Mitchelstown in Grove Island this Sunday. The Saints will have win this game if they are to retain any hopes of a return to division one. They have yet to find continuity this season, being forced to make changes for almost every game for a variety of reasons. They are also weak in key positions but they put up a decent show in the junior cup two weeks ago, running Garryowen close for threequarters of that game.
Home advantage will benefit them but their defence will have to improve if they are to remain in contention for promotion.
Both city junior sides had their games called off last Sunday. Richmond's fixture against St Senan's in the Munster Junior League division one was cancelled on Saturday when the Shannon Town club informed them that the pitch at Jim Slattery Park was unplayable. St Mary's were to travel to play Waterford City but on the request of the 'Saints' that game was also called off due to a club bereavement.
In the other games Galbally suffered a hefty defeat at the hands of Waterpark, Newcastle West lost by a single point in a thriller against Kilfeacle and Abbeyfeale also lost at home to Clonmel.
Munster Junior League division one:
Abbeyfeale 24, Clonmel 33: Another defeat for Abbeyfeale, this time losing at home to their Tipperary visitors. There was some consolation for the Limerick side as their four tries gave them a losing bonus point but they will have to stem the tide soon if they are ensure their division one status at the end of the campaign.
Scorers for Abbeyfeale were Sean Scannell, Liam O'Connor, Philip Collins and Philip Daly a try each and Tom Hassett kicked two conversions.
Abbeyfeale never got into the game in the opening half and the damage had been done before the short whistle with Clonmel building up a 19-0 lead. An impressive second half from Abbeyfeale saw them fight back in great style and they closed the gap to seven points going into the final quarter.
Clonmel finished strongest adding a few more scores before the finish to get the result that keeps them very much in the mix for this league title.
Newcastle West 20, Kilfeacle and District 21: This local derby went right down to the wire with the Tipperary boys snatching victory with one minute to go. Kilfeacle had the better of the opening stages and they fully deserved their 8-18 lead at half time. Newcastle West came more into the game as the second half developed and with time running out they led 20-18 only to lose out to that late penalty.
Sean Ivess scored Newcastle West's opening try with Sean Herlihy kicking a first half penalty. In the second half Sean Herlihy landed four penalties but it was not enough to give them a home victory.
Waterpark 37, Galbally 8: This was always going to be a tough encounter for Galbally but they put up a decent show against a fancied home side.
Other league results: MJL1, Clanwilliam 13, Bandon 17; Skibbereen 15, Youghal 13.
In the MJL2, league leaders Crosshaven were beaten 14-12 by Kinsale.
Fixtures, Sunday, February 11: Munster Junior League Division 1: Bandon v Abbeyfeale, Bandon; Clanwilliam v Waterpark, Clanwilliam Park; Clonmel v St. Senan's, Clonmel; Kanturk v Skibbereen, Kanturk; Kilfeacle v Cobh Pirates, Kilfeacle; Richmond v Newcastle West, Richmond; Youghal v Galbally, Youghal. Division 2: Castleisland v Kinsale, Castleisland; Clonakilty v Ballincollig, The Vale; Crosshaven v Old Christians, Crosshaven; Muskerry v Waterford City, Ballyanly; St. Mary's v Mitchelstown, Grove Island; Thurles v Mallow, Thurles; Division 3: Charleville v Chorca Dhuibhne, Charleville; Dungarvan v Killorglin, Dungarvan; Ennis v Fermoy, Ennis; Fethard v Douglas-Carrigaline, Fethard; Tralee v Bantry Bay, Tralee. Kick off 2.30pm unless otherwise stated.