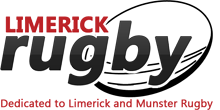 Round-up and preview of the local week-end junior rugby scene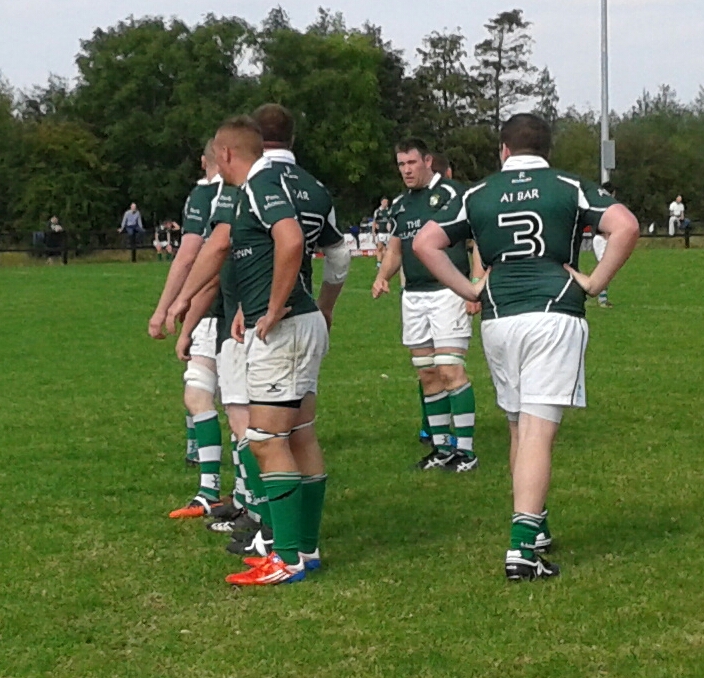 By Aidan Corr
THIS Sunday Richmond are at home against second-placed Bandon IN MJL1 and this is going to be a real battle. Just two points separate these two and they will have their eyes on Clonmel who share second place with the forementioned Cork side. Richmond appear to have discovered a competent try scorer in Keelan Stephenson, the young winger adding to his impressive tally last week-end with a hat-trick against Clonmel. The influence of Tadhg Bennett is also beginning to reap rewards for the Canal Bank outfit and if they can get another win on Sunday, they could create a bit more daylight between those below them.
Abbeyfeale travel to Kanturk and they will be fancied to graft out another victory. Feale are in fourth place in the table and only four points behind leaders Richmond. They struggled a bit last Sunday against Youghal but the fact that they got a winning score late in the game shows the level of their commitment.
Newcastle West have been in winning form, the end of the GAA season certainly a benefit, and will be fancied to win away at Galbally who have just one losing bonus point to show for their efforts so far in this league.
In MJL2, Muskerry will host second placed St Mary's. This is a tricky fixture for the Grove Island side who will be hoping to have Paul Loughran back after missing last week-end's game with a hamstring injury while Keith McManus is also a doubt.
In the Gleeaon League A this Saturday Newcastle West/Abbeyfeale play Old Crescent, Richmond host Scariff, St Mary's are at home to Shannon and UL Bohemian will welcome Garryowen to Annacotty.
Richmond put down a marker for other teams in the Munster Junior League division one last Sunday when they had a thrilling victory over Clonmel. Played at the Tipperary venue, the city side deserved their success and it gives them some consolation for the home defeat at the hands of the same opposition in the Junior Challenge Cup the previous week.
St Mary's also had a good victory, beating Thurles in an important division two fixture in Grove Island. The 'Saints' remain at the top of the division but face another difficult hurdle this week-end when they travel to play Muskerry.
Abbeyfeale had to dig deep in MJL1 before carving out a narrow win at home over Youghal while Newcastle West were in scoring form, running away from visitors Skibbereen in the second period to win 34-3 after leading 12-3 at half time.
In the Gleeson League A, UL Bohemian had a great win over Ennis, winning 31-0 at the County Clare venue. Bohs had scores from Ronan Likely, Aoghan Hurley, Dave Bermingham, Larry Stokes and Eoin Power a try each, with Dave Keogh kicking three conversions. Old Crescent were also in scoring mood, running up 36 unanswered points against St Senan's in Rosbrien. In a thriller, Shannon got the better of Richmond in Coonagh, 23-19. Shannon's scores came from Padraigh O'Malley, Eoin McCabe, Billy Supple a try each with Dara O'Doherty kicking a brace of penalties and Robert Hunt adding a conversion. The Newport v St Mary's game was held over until after Christmas as the Tipperary side had a number of injuries.
Munster Junior League 1, Abbeyfeale 10, Youghal 7: A close encounter at the County Limerick venue with the home side relying on a 77th minute try and conversion to take the league points and move to fourth place in the table. Things did not look good for Abbey with just three minutes to go but up stepped Cormac Roche to dot down, much to the delight of the home support.
Youghal proved that they have yet a lot to offer in this league with a display that does not do justice to their league position but full marks to Abbeyfeale for another never-say-die performance. Tom Hassett landed a first half penalty while Youghal's converted try gave the visitors a 3-7 interval lead.
Clonmel 24, Richmond 31: Clonmel got a losing bonus point from this game but they must have been disappointed with the result in view of their cup victory over the same opposition in Richmond Park seven days earlier. This was a great game and a wonderful advertisement for grassroots rugby. It was 'even-Stephen' in the opening quarter but Clonmel got their noses in front on 35 minutes from a penalty try. The lead did not last long, Richmond pounding their line and the referee awarding a second penalty try two minutes later.
7-7 at half time became 7-10 on 56 minutes, Tadhg Bennett kicking a Richmond penalty and four minutes later it was 10-10 when Clonmel levelled it with a similar effort. Enter Keelan Stephenson on 64 minutes as he went over for the first of what was to be a match-winning hat-trick of tries. Two minutes later it was 10-24 to the city boys with Stephenson again out-foxing the home defence but Clonmel replied with a converted try to set up an exciting climax at 17-24. With six minutes remaining Keelan scored his third try to cap a great performance, Tadhg Bennett converted all three and although Clonmel scored another seven pointer on the stroke of full-time, Richmond proved best in this excellent display of rugby. The Canal Bank side now lead the table, two points clear of Bandon and Clonmel.
NewcastleWest 34, Skibbereen 3: Although they are in seventh place in the table at present, Newcastle West are on a roll and they are only six points adrift of leaders Richmond. They are in serious scoring form of late and after leading 12-3 at the break in this game they cut loose in the second half to score three more tries for an emphatic bonus point victory. Scorers for the West were Sean Ivess, a try in each half, Alan O'Riordan, Brian O'Sullivan and Sean Murphy, a try each. The reliable Sean Herlihy contributed three conversions and a penalty.
St Senan's 12, Galbally 6: It continues to be a testing league campaign for Galbally but at least they got their first league point in this game. Still seeking a win, they showed a vast improvement on recent form but it was the Shannon Town side that took the four points after a hard-fought game.
MJL2: St Mary's 10, Thurles 7: The 'Saints' march on in this league race but despite this home victory on Sunday they remain in second place in the table, one point behind leaders Crosshaven. Thurles were always going to provide stubborn opposition and when they scored a try by Eoghan O'Dwyer, converted by John Lillis with 15 minutes remaining, the home side had to withstand some anxious moments right up to the final whistle.
St Mary's led 10-0 at half time, a penalty try and a penalty by Sean Lyons giving them the advantage. As the game progressed, the home side butchered a few other good opportunities but they held out for a win that keeps them in contention in this hotly-contested league battle. A hamstring strain picked up in training kept centre Paul Loughran out of this game while 'Mary's' will be hoping that the injury to Keith McManus will not rule him out for the next fixture, away to Muskerry next Sunday.