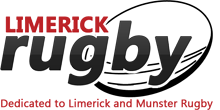 Run-in to Guinness Pro 12 a thrilling prospect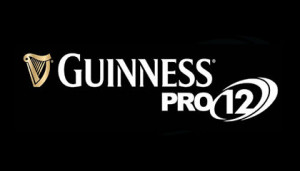 By Frank Quinn
MUNSTER can make the play-offs. It has been a topsy turvy season for them so far but with four matches to go in this season's Guinness Pro 12 proper, they have every reason to feel confident. The position in the Pro 12 League at present sees Connacht 64 pts., Leinster 59, Scarlets 57, Munster 52, Ulster 51, Glasgow 51 (with a postponed game in hand v Zebre) and Edinburgh on 47.
It resembles the uphill final furlong at the Aintree Grand National with seven finishers all trying to get their noses in front for a slice of the prizemoney.
If Munster win their four remaining matches it will leave them in a strong position of holding the status quo as fourth. Only one point separates them from Ulster, so bonus points will play a part.
So too will Glasgow with the possible five point game in hand. This five pointer win could see them jump Munster into fourth on April 8th, having played Benetton the previous week.
It all kicks-off this week-end with the Leinster v Munster game carrying a higher degree of importance than in any previous league encounters, certainly for the southern province. The Ulster v Connacht game is also a mouth-watering clash with the Kingspan side desperate now for winning points and the Westerners riding high after their victory over Leinster last week-end.
The run-in reads:
Apr 1, Ulster V Connacht
April 2 Leinster V. Munster
April 8 Zebre V. Glasgow – postponed fixture
Apr 15 Leinster V Edinburgh
Apr 16, Zebre V Ulster, Connacht V. Munster
Apr 29, Treviso V. Connacht, Munster V. Edinburgh, IIP
Apr. 30 Ulster V. Leinster
May 7, Connacht V. Glasgow, Leinster V. Treviso, Munster V. Scarlets, Ospreys v. Ulster.
Anthony Foley will be telling his players to win, win, win, and let the other teams worry about themselves. The Munster boss reacted at the press conference in Limerick today when it was remarked that his side is playing very attractive rugby at present. Winning ugly will certainly keep Axel and his fellow coaches happy at this stage of the season.
The final League game against Scarlets at Thomond Park should be a magnificent occasion.
The Euro qualifying place could depend on the outcome of that one, depending on how the other games go.
In Munster's favour is the fact that their challengers have also difficult games to fulfill. Both Ulster and Glasgow play table toppers Connacht while Munster also have to pay a visit to the Showgrounds.
The strange thing is that the three teams vying for the top four spot do not meet each other in the run-in.