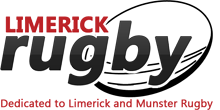 Saints rekindle league hopes but Richmond lose home cup tie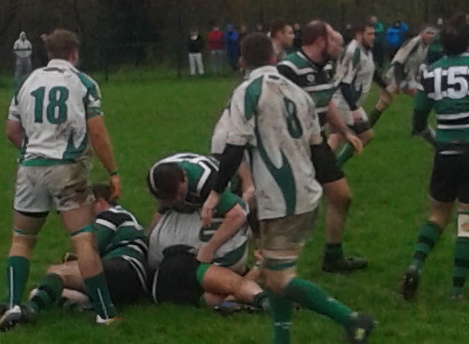 By Aidan Corr
SAINT Mary's got their MJL2 promotion bid back on track today, registering a bonus point victory in Ballincollig but fellow local club Richmond crashed out of the Munster Junior Challenge Cup when they went down to Clonmel in Richmond Park.
There was a full list of Gleeson League games also down for decision on Saturday with wins for Shannon, Richmond and Old Crescent, two other fixtures were called off while Young Munster had a big win over UL Bohemian in the Munster Seconds League.
Here are the details to hand:
Munster Junior League, division two, Ballincollig 15, St Mary's 24: The 'Saints' achieved their goal from this visit to Tanner Park but, according to a club spokesman, they should have pushed on for a bigger winning margin. Playing uphill and against a strong breeze, the Grove Island side led 10-12 at half time and they increased that lead to 10-24 ten minutes into the second half.
"We should have gone for more scores in that final 30 minutes," said the source, "but it appeared that the lads felt they had enough done and the winning bonus secured. At the end of the campaign, scoring averages can make a big difference."
A try by Paul O'Loughran in the opening minutes set St Mary's off to a good start but Ballincollig replied with a penalty soon after to leave the scoreat 3-5. Out-half Sean Lyons was impressive throughout and he scored a try and a conversion to give the visitors a 12-3 lead but on the stroke of half time Ballincollig got in for a converted try which saw them trail by just two points.
The first ten minutes of the second half was dominated by St Mary's. Right from the whistle they set about their task and a second Sean Lyons and conversion as well a a try by Keith McManus pushed the lead to 12-24 with the four tries ensuring the bonus point.
The 'Saints' failed to score in that last 30 minutes while Ballincollig snatched an unconverted try late in the game.
Next up for St Mary's is a home game next week-end against Thurles and they will have to improve on today's performance if they are to maintain their league position.
Munster Junior Challenge Cup, Richmond 9, Clonmel 25: At half time today at a well-attended Richmond Park, the home side were well in this game and led 9-6. The second half told a different story. Richmond failed to add to that first half tally while Clonmel appeared to get a new lease of life, running up 19 unanswered points without reply. Three yellow cards during the game did little for the Richmond cause and the fact that they fielded without seven of their regulars could well have been a factor for this defeat. Next week they travel to the Tipperary venue to meet Clonmel again, this time in the MJL1.
Tadhg Bennett kicked the three penalties for Richmond who must improve if they are to remain in a challenging position for league honours.
Munster Seconds League, UL Bohemian 12, Young Munster 65: Injuries to their two props early in the game, resulting in uncontested scrums, certainly affected the Annacotty boys in this game and Young Munster ran riot in this one-sided affair.
In the Gleeson League last Saturday the game between Presentation and St Mary's was called off when no referee was available. The fixture between Galbally and Fethard and District also met the same fate.
Newcastle West/Abbeyfeale 0, Shannon 48: Try scores for Shannon in this one-sided affair were Eoghan Kelly, Diarmuid Cassidy, Tom O'Neill, Paul Curtis, Tom Harrington and Brian Roche while Ronan Hunt and Dara O'Doherty shared the kicking.
Richmond 27, Newport 7: The city side are going well in this competion and they recorded another win at the week-end. Newport put up stout resistance in the first half but a converted try was their only reward for their efforts. Richmond's Emmett Harty scored a brace of tries and there was one try each from Ciaran O'Hanlon, Pearce McCarthy and Alan Kealon. Stephen Clancy kicked a conversion.
UL Bohemian 0, Old Crescent 29: A good win for Crescent thirds who scored five tries without replay in this game in Annacotty. On the scoresheet were Robbie Walker, Joe Barrett, Tom Moloney, Alan Grimes and Eoin Murray. Two conversions from Dave O'Carroll finished off a good 80 minutes for the Rosbrien side.